On the hunt for a new TV during Prime Day 2 and stuck on whether to go for a Sony A80L or LG C3 OLED?
Well, we can completely understand your dilemma. Both are brilliant sets that have won What Hi-Fi? Best Buy Awards. Having used both I can also confirm either will meet most movie, sports, and TV fans' needs.
But during this Prime Day, you'll be surprised to hear, I and the wider What Hi-Fi? team have one simple recommendation for you on which TV to go for – it's the LG C3.
The reason for this is pretty simple – while the A80L is an Award-winningly great TV, the C3 is currently available for markedly less money.
Jump over to our best TV deals guide and you'll see the Sony XR-55A80L is currently retailing for £1599 at Sony.co.uk. Is that a great discount? In normal times, we'd say yes as it's a pretty hefty £800 drop from the original £2399 retail price.
But these aren't normal times. These are Prime Big Deal Days, and right now you can get a 55-inch LG C3 for £1299 at Richer Sounds (if you use code SPECIAL at checkout).
To be absolutely clear on this, we think the Sony A80L is the better TV overall (unless you're a hardcore gamer), but that extra £300 saving swings our recommendation the way of the LG C3.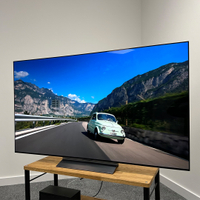 LG C3 55-inch 2023 OLED TV £2100 £1299 at Richer Sounds (save £1210)
We were slightly critical of the C3 when it first appeared, as it was priced higher than the C2 it replaced despite being only a minor upgrade. This deal addresses that and then some. This is a real all-rounder in terms of picture quality and is second-to-none in terms of gaming features. Its sound is still pretty weak, though, so budget for a soundbar. Read our full LG C3 review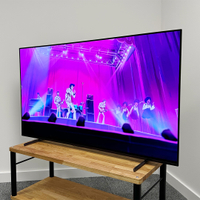 Sony XR-55A80L 2023 OLED TV £2399 £1599 at Sony (save £800)
One of the biggest surprises of 2023 so far, the Sony A80L uses standard OLED technology to amazing effect, delivering a performance that balances the spectacular with the cinematically subtle with absolute aplomb. It's still an expensive TV, even with this discount, but if it's a brand-new TV you want, this is a great choice. Read our full Sony A80L review.
This £300 saving is the key reason we're still recommending the 55-inch C3, despite the Sony A80L beating the LG in our What Hi-Fi? Awards best 55-inch and larger TV category.
To catch readers up, we always judge products, including TVs, with a performance-per-pound – or performance-per-dollar if you're across the pond – mindset.
This is a key reason we often score more affordable products, such as the recent 50-inch Amazon Onmi QLED highly, even though they don't match the performance of more expensive sets in key metrics such as colour accuracy, contrast, motion-handling, and the ilk.
In short, we care about value for money.
To be clear, we do still recommend the Sony as a fantastic TV. The A80L is undeniably brilliant, with our tests proving it is a class leader capable of delivering wonderfully immersive experiences.
Our master of TVs, Tom Parsons, went so far as to cite it as "proof there's life in regular OLED yet," when comparing it to next-generation sets with MLA or QD-OLED tech, such as the more expensive LG G3 and Samsung S95C.
Running the two head-to-head we even said the Sony offered slightly punchier pictures and sound than the C3.
But those small performance boosts don't make it worth £300 more than an LG C3, which is impressive in different ways, chief of which is its improved HDMI 2.1 offering, which makes it far better for gamers in particular.
And that's why at this specific moment our buying advice on which model to get has shifted.
MORE:
These are the best TVs we've tried and tested
Need a new soundbar? These are the best soundbar deals we currently recommend
Check out our picks of the best 55-inch TVs