Prehistoric Planet season 2 live stream
Season 2 of Prehistoric Planet premieres on Apple TV Plus on Monday, 22nd May. It consists of five episodes in total, and subsequent episodes are added to the streaming service every day up until and including the 26th May. Apple TV Plus is available in over 100 countries around the world. But, if you're in a region that doesn't offer the service, then our No.1-rated VPN will let you connect back home to your subscription.
Release date: Monday 22nd May 2023
Global stream: Apple TV+ in over 100 countries
Prehistoric Planet season 2 live stream: preview
Prepare to be whisked away to the Cretaceous period. Acclaimed natural history series Prehistoric Planet returns, with its award-winning visual effects team vividly recreating our world as believed to have existed over 66 million years ago.
It's a week-long event of epic proportions, and season two will introduce viewers to lesser-known dinos as they forage, fend for their young, and battle terrifying predators in spectacular habitats.
Legendary broadcaster David Attenborough narrates new, cutting-edge paleontological research about the lives of dinos, while creatures like Velociraptor and the giant winged Quetzalcoatlus are rendered with photorealistic CGI by the FX team behind producer Jon Favreau's The Lion King. Prodigious composer Hans Zimmer (Gladiator, The Dark Knight) is also back, delivering yet another sweeping score.
Having already charted arid deserts, frozen ice worlds and verdant forests, season 2 will see new dinosaurs navigating brand new landscapes. Episode 1, 'Islands', will focus on the winged Hatzegopteryx as it attempts to woo a mate, and viewers can marvel at Mosasaurus – the world's largest predator – as it sluices its way through the ocean depths.
We'll even discover that a T. rex has something to fear when, in the series finale, it faces a thrilling airborne assault from a giant Quetzalcoatlus.
Awe-inspiring and educational, catch every episode with our guide below, which explains how to watch Prehistoric Planet season 2 for FREE with Apple TV Plus, and from absolutely anywhere with a VPN.
How to watch Prehistoric Planet season 2 on Apple TV+
Prehistoric Planet season 2 is an Apple Original, so it's exclusive to the Apple TV+ streaming service.
New users get a 7-day free trial of Apple TV+. After the trial, it's £6.99 / $6.99 / AU$9.99 a month. There's no contract, so you can cancel any time.
Prehistoric Planet season 2 debuts on Monday, 22 May. There are 5 episodes in total, with a new one added daily throughout the week up until and including Friday, 26 May. At this time viewers will be able to binge the entire series on-demand.
Prehistoric Planet season 2 episode dates
When are episodes of Prehistoric Planet out?
Prehistoric Planet season 2 Episode 1 – Monday 22 May 2023
Prehistoric Planet season 2 Episode 2 – Tuesday 23 May 2023
Prehistoric Planet season 2 Episode 3 – Wednesday 24 May 2023
Prehistoric Planet season 2 Episode 4 – Thursday 25 May 2023
Prehistoric Planet season 2 Episode 5 – Friday 26 May 2023
Watch Prehistoric Planet season 2 live from anywhere
Depending on what country you're in, you might not be able to watch Prehistoric Planet season 2 while traveling abroad. The streaming service will spot that you're in a foreign country and block you. You can use a VPN (virtual private network) to get around this, though.
It's a straightforward piece of software which sets your device to appear as if it's in the right country, allowing you to watch every episode of Prehistoric Planet from anywhere in the world.
We rate ExpressVPN as the best VPN. It offers a 30-day guarantee for all your money back if you're not happy with the service.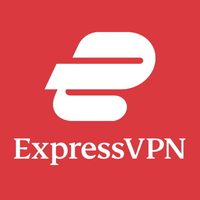 Try ExpressVPN risk-free for 30 days
ExpressVPN offers a 30-day money back guarantee with its VPN service. You can use it to watch Prehistoric Planet season 2 on your mobile, tablet, laptop, TV, games console and more. There's 24/7 customer support and three months free when you sign-up. Try it – it's easier than you think.
How to use a VPN to stream Prehistoric Planet season 2
Using a VPN to access your Apple TV+ account from anywhere is incredibly easy.
1. Install the VPN of your choice. ExpressVPN is the one we recommend.
2. Open up the VPN app and choose the location that you signed up for the service in (e.g. US).
3. Then head over to Apple TV Plus on your browser or device and enjoy watching new episodes of Prehistoric Planet season 2 from anywhere in the world. Simple!
Prehistoric Planet season 2 official trailer
Is Apple TV+ worth trying?
Apple TV+ is Apple's dedicated subscription streaming service, designed to rival the likes of Netflix, Amazon Prime Video and Disney+.
It's ad-free (aside from Apple ads) and features a host of high-profile Apple Originals including, Ted Lasso, Little America, Five Days At Memorial, Surface, Black Bird, Now and Then, The Essex Serpent, Shining Girls, They Call Me Magic, Pachinko, WeCrashed, The Last Days of Ptolemy Grey and Severance.
In our review, we praised Apple TV+ for its "reasonable pricing, superb streaming quality, Dolby Vision HDR support and lavishly-produced exclusives".
If you're yet to experience Apple TV+, why not take advantage of this 7-day free trial?