Watch Reservation Dogs season 3
Reservation Dogs season 3 premieres with the first two episodes on Hulu on Wednesday 2nd August but it's not available to watch in the UK or Australia just yet. So, if you're a Hulu subscriber away from home, make sure to use a VPN to watch Reservation Dogs season 3 from abroad. Full details on the final season of the comedy drama, and how to watch it where you are, below.
US: Hulu
UK: unavailable
Australia: unavailable
Watch Reservation Dogs season 3: synopsis
Finding a purpose comes easier to some Rez Dogs than others, and Bear's in no mood for Spirit's adages as he breaks away from the rest of the gang to embark on a journey of self-discovery in the Californian deserts.
But trekking around aimlessly isn't as enlightening as he'd hoped and, lost and lonely, with his head spinning about what to do with himself now that he's bid a proper farewell to Daniel, he finds temporary solace in Maximus, a kindred spirit (he thinks).
Back at the reservation, meanwhile, life-shaping epiphanies are coming thick and fast. Elora, who's put to work as recompense for the unsanctioned California getaway, is pondering higher studies. Willie Jack works up the courage to express an interest in embracing her heritage (no matter how much wisdom she misinterprets). And, for Cheese, being away from Okern has made him realise that he's back where he belongs.
And it's not just the youngsters finding their feet. Season 3 also delves into Officer Big's connection to the Deer Lady, the evolution of the NDN mafia, and the latest adventures of Uncle Brownie and Bucky.
This is the final season of Reservation Dogs. There are a lot of loose ends to tie up, plenty of tears to shed and many more laughs to be had.
When is Reservation Dogs season 3 released?
Reservation Dogs season 3 is a 10-part series. The first two episodes drop on Hulu in the US on Wednesday 2nd August. The remaining episodes are released weekly on Wednesdays until the concluding episode on 27th September.
Reservation Dogs season 3 episodes
Episode 1: BUSSIN – 2nd August, 2023
Episode 2: Maximus – 2nd August, 2023
Episode 3: Deer Lady – 9th August, 2023
Episode 4: TBC – 16th August, 2023
Episode 5: TBC – 23rd August, 2023
Episode 6: TBC – 30th August, 2023
Episode 7: TBC – 6th September, 2023
Episode 8: TBC – 13th September, 2023
Episode 9: TBC – 20th September, 2023
Episode 10: TBC – 27th September, 2023
US: watch Reservation Dogs season 3
In the US, Reservation Dogs season 3 is an FX Original and therefore streams on Hulu. Hulu costs $7.99 a month, or $12.99 a month bundled with Disney+ and ESPN+. You can also get a 7-day free trial.
Watch Reservation Dogs season 3 from anywhere
You won't be able to watch Reservation Dogs season 3 as normal if you're traveling abroad. Your streaming service will spot that you're in a foreign country and block you. You can use a VPN (virtual private network) to get around this, though.
It's a straightforward piece of software which sets your device to appear as if it's in the right country, allowing you to watch Reservation Dogs from anywhere in the world.
We rate ExpressVPN as the best VPN. It offers a 30-day guarantee for all your money back if you're not happy with the service.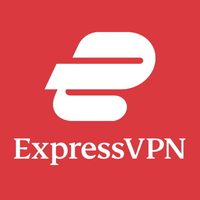 Try ExpressVPN risk-free for 30 days
ExpressVPN offers a 30-day money back guarantee with its VPN service. You can use it to watch a Class of '09 stream on your mobile, tablet, laptop, TV, games console and more. There's 24/7 customer support and three months free when you sign-up. Try it – it's easier than you think.
Watch the Reservation Dogs season 3 trailer
Can I watch Reservation Dogs season 3 in the UK?
The first two seasons of Reservation Dogs are streaming on Disney Plus in the UK, though it looks like viewers are going to have to wait at least a month, and possibly longer, for season 3 to arrive.
Can I watch Reservation Dogs season 3 in Australia?
It's a similar story for Reservation Dogs fans in Australia. Seasons 1 and 2 are available to stream on Disney Plus, but at the time of writing there's no confirmed release date for season 3.
If you're travelling to Australia and want to watch the show from your regular source, simply use a VPN to access your regular Reservation Dogs stream without being geo-blocked.
---