Walmart+ is Walmart's subscription service that allows for unlimited free deliveries from Walmart stores on orders over $35, including fresh groceries and household items, too. Now, you'll get Paramount+'s Essential plan included with Walmart+, which comes in addition to getting 6 months of Spotify Premium with Walmart+.
Plus, if you aren't convinced yet, you can enjoy a 30-day free trial of Walmart+ when you sign up, so you'll be able to sample the service before committing (though you won't get Spotify access during your free trial).
Walmart+/Paramount+ deal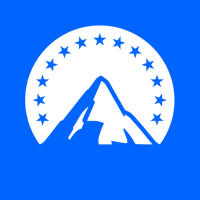 Paramount + with Walmart+: $12.95 at Walmart
Get access to Paramount+'s legion of TV shows and movies alongside familiar Walmart+ benefits like unlimited free deliveries over $35 all for the price of Walmart+'s $12.95 a month.
Paramount+ is, naturally, Paramount's streaming service that normally costs $5 a month for its Essential plan, which is what'll be included with the Walmart+ membership. The Essential plan is Paramount+'s ad-supported tier, though you'll get access to the same content as the Premium tier, outside of local cable network streaming.
At What Hi-Fi?, we liked Paramount+, appreciating its low cost alongside its dedicated more niche offerings, though it's a smaller-scale service than heavyweights like Netflix or Hulu. Paramount+ does have some hot shows, like the new Star Trek, and you'll find the occasional gem in its catalog, too, but don't expect the moon.
It may sound a bit strange that a retail shop like Walmart is adding a streaming service to its subscription, but Walmart+ is an Amazon Prime competitor, at the end of the day, and we all know how well Prime Video does for Amazon, so there's definitely some logic there.
On top of a Spotify Premium membership, with Paramount+, Walmart+ is becoming more like Amazon Prime with each passing day, folding in more varied services under its umbrella. Better sign up before the inevitable price increase!
MORE:
Walmart Plus: price, free trial, and all the details on Walmart+ membership
As well as our Paramount+ review
And our pick of the best media streamers