Exhausted Netflix and Disney and looking for some new content to watch? Well, now is a great time to check out Paramount+, with annual plans now 50% off and the first week free.
In our Paramount+ review, we didn't find it a great alternative to the more popular, comprehensive services but we did think it worthwhile – for the right person – for its niche sports coverage and quality originals.
If you're looking to take your streaming beyond the obvious services without spending much to do it, give this Paramount+ deal a look.
Today's Paramount+ deal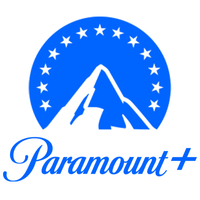 Paramount+ annual plans 50% off + 1 week free
The Paramount streaming service is cheap, comes with some unique original content, and has sports coverage you may not find anywhere else. At half off annually, it's a pretty striking value too.
As we all know, there are many streaming services out there. But it's easy to get tired of watching Netflix night after night, so if you're looking for a change, Paramount+ is worth a look. With some solid original content and some niche sports coverage, this streaming service has some unique offerings.
With Paramount+, you get support for a wide variety of platforms, and while image quality might not be the absolute best streaming has to offer, it's certainly not below average. Paramount's streaming catalog isn't as robust as Netflix or Hulu, but there are some excellent pieces of content there worth watching.
What's more is that you can get a Paramount+ bundle with Showtime, and Showtime has a ton of high-quality original content, like Billions, as well as premium, big-budget movies. This bundle is a great way to give Paramount's library the injection of heavy-hitting content it ends up needing.
At just $30 for a year for the basic Paramount+, or just $60 for a year including Showtime, Paramount+ is an extremely affordable service that can offer up a ton of content if you're getting tired of your other streaming services.
MORE:
Check out our full review of the Paramount+ streaming service
As well as our list of all the best streaming services
And all the best music streaming services