Amazon Prime Day is drawing to a close (it officially end at midnight tonight), but there's still time to grab a brilliant TV deal if you're quick.
If you're lucky enough to be flush with cash, check out our main TV deals page, but if you're looking for a great TV that won't break the bank, this is the page for you. Here, we've focused on the very best deals still available for under £1000. They include super-premium OLEDs and super-value LCD models, and each one has been hand-picked by our team of experts.
Grab yourself a genuine bargain while you still can.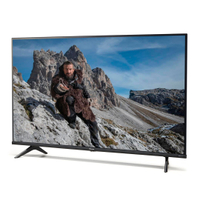 Hisense 43A6GTUK 43-inch LCD TV £429 £249 at Amazon (save £180)
The 2021 43A6GTUK is another lesson from Hisense in how you can no longer judge a TV by its price point. Yes, there are weaknesses – unhelpful presets and slightly desaturated colours, for example – but it also offers more features and delivers a much greater level of picture and sound consistency than should be possible at this price. Read our full Hisense 43A6GTUK review.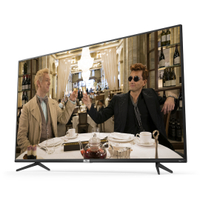 TCL 50RP620K 50-inch Roku TV £399 £279 at Currys (save £140)
The 55-inch version of this TCL Roku TV is sadly no longer available, but we've no reason to think that this 50-inch model won't be just as good. The superb smart platform is the attention-grabber, but it's the surprisingly solid picture performance that makes this such a great buy, particularly with this discount. Read the full TCL RP620K review.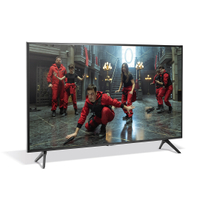 Samsung UE50AU7110 50-inch TV £579 £359 at PRC Direct (save £220)
The 43-inch AU7100 has been our favourite cheap TV for ages, and while we haven't tested this larger AU7110, we've no reason to think that it won't be just as good. The AU7100 boasted a surprisingly mature and consistent picture performance and the full, excellent Samsung smart platform, which gives access to more or less every streaming service under the sun. All of which bodes well for this model. Read the full Samsung AU7100 review.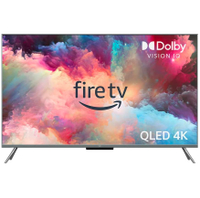 Amazon Fire TV Omni QLED 55 inches £750 £450 at Amazon (save £300)
While we haven't reviewed this 55-inch version, we were pleasantly surprised by the 65-inch Omni QLED, even at its original price. We expect the 55-inch model to be just as good and therefore just as much of a bargain, with consistent, balanced picture quality, support for all HDR formats, surprisingly thorough gaming specs and, of course, the app-packed Fire OS smart platform. Read our full Amazon Omni QLED TV review.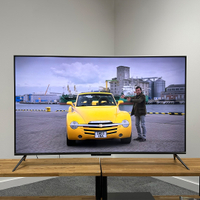 Amazon Fire TV Omni QLED 65 inches £1000 £650 at Amazon (save £350)
The Amazon Omni is a much better TV than its original £1000 price suggested, so with this deal, it's a serious bargain. It's obviously not up there with a premium OLED, but its picture is really balanced and consistent, it supports all HDR formats and it's got really good gaming specs as long as you don't need 120Hz. And, of course, it runs the Fire OS platform, which features more or less every app under the sun. Read our full Amazon Omni QLED TV review.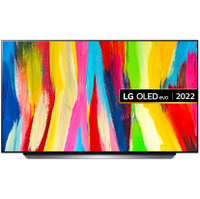 LG OLED48C2 48-inch OLED TV £1399 £799 at John Lewis (save £600)
If you want a cutting-edge 48-inch TV at a great price, the OLED48C2 is for you. This is last year's model but it's very similar to the new C3 and is significantly cheaper. It's also got every gaming feature covered.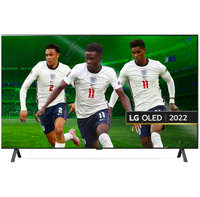 LG OLED55A2 48-inch OLED TV £1499 £799 at Hughes (save £730)
This 55-inch A2 OLED does without the C2's advanced gaming specs and brighter panel, but otherwise should offer the excellent LG OLED picture quality we've come to know and love. Potentially a great-value option for the non-gamers out there. Not one we've reviewed but we've no reason to doubt its credentials as a cost-effective OLED TV for the non-gamers out there.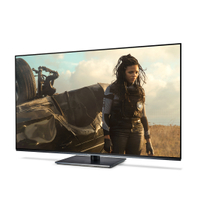 Panasonic TX-55LZ1000B 55-OLED TV £1549 £999 at John Lewis
We haven't tested the LZ1000B but it's very closely related to the LZ980B, which we rate so highly, we gave it an Award. In fact, the LZ1000B should be even better, as it adds one of Panasonic's brighter Master OLED panels to the LZ980's otherwise identical spec sheet. This looks like a seriously great TV at a seriously good price. Read our full Panasonic LZ980B review.
When is Amazon Prime Day ending?
Amazon Prime Day is a 48-hour event. So the sales will officially be live until Wednesday 12th July at 23:59.
MORE:
Looking for more bargains? Check out the best TV deals
And peruse our selection of the best TVs that money can buy
Amazon Prime Day 2023 UK: everything we know about the summer's biggest sale