If a recent leak is to be believed, Apple is looking to give its AirPods range a bit of a refresh next year.
Just to quickly bring you up to speed, it appears that Apple believes its AirPods 3 sales have been disappointing, to the extent that it could be going back to the drawing board for its 4th Gen pair. Or should that be pairs? The leak also suggests that Apple is contemplating two versions of AirPods 4 at different price points.
Looking from the outside in, it's not difficult to see why the AirPods 3 might have struggled. And to a certain degree, I think Apple only has itself to blame. Why? Well, let me point you in the direction of the AirPods 2. Apple's entry-level wireless earbuds are still on sale, a whole four years after they first arrived on the scene. It's unusual for Apple to leave a product untouched for this long, even if they are only a pair of budget wireless earbuds.
AirPods 3, we have a problem
The AirPods 3 are more expensive, especially when you factor in the number of times you see the price of the AirPods 2 drop to around the £99/$99 mark during big sales events such as Black Friday. We called the AirPods 3 "evolution rather than revolution". They're better in a number of ways but they didn't blow us away.
At £169 / $179 / AU$279 they're also expensive given they don't have any active noise cancelling onboard. I think the market has moved to a point where this is pretty much expected to be a box that is automatically ticked at this level. Also, such was the impact of the AirPods Pro 2 when they arrived on the scene, with their exceptional sound quality and competitive noise cancelling, that they made the AirPods 3 feel almost surplus to requirements, in my eyes at least.
And there's the general design. Both myself and a number of colleagues still struggle to get on with the lack of eartips. Personally, I think a tipless design is just about acceptable on a pair of earbuds that cost under £100/$100, but not when you move closer to £200/$200. You also can't do a basic thing like control the volume through the stems. Add all of these together and you can see why they can be hard to recommend when you've got capable rivals like the Sony WF-C700N (above, £100 / $120 / AU$200) and JBL Live Pro 2 TWS £130 / $150 / AU$200 to contend with. The Sonys have just won a 2023 What Hi-Fi? Award and I've heard them put multiple pairs of earbuds to the sword this year – they really are the new benchmark for wireless earbuds at this price.
This makes me slightly anxious as to the path Apple could tread with any new 4th Gen pairs. Rumour has it they're looking at introducing a cheap (by Apple standards) pair of AirPods, something along the lines of an AirPods Lite, to replace the current AirPods 2. Fine, that sounds like an obvious plan. Something cheap, cheerful and that still has Apple's trademark ease of use. I can even live with the tipless design at this budget level.
AirPods 4 to the rescue?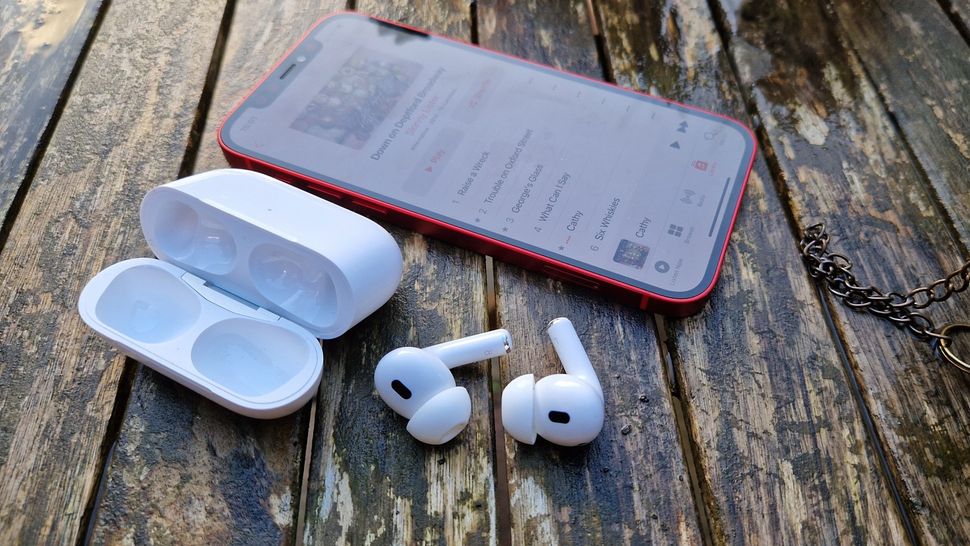 What I'm struggling to compute is that it appears as though the step-up pair of AirPods 4, i.e. the replacement for the AirPods 3, will have noise-cancelling but, rather surprisingly, will stick with the tip-less design. How this is going to work effectively is anyone's guess, especially if you struggle to get a decent seal like I do. If it's not careful, Apple might once again find itself pushing people to rivals or just bypassing this new model and jumping straight to the AirPods Pro 2 (or an AirPods Pro 3 should they materialise next year too).
If I was a wireless earbuds manufacturer I'd be more worried about the cheaper AirPods 4. If Apple manages to nail the cheap entry-level design, sound quality and features then it could really crush all budget competition and make them a no-brainer for anyone who owns an Apple device. And as we know, that's a heck of a lot of people.
What do you think? Where do you think Apple should focus its efforts when it comes to AirPods? Which boxes would you like ticked that aren't at the moment? Let us know in the comments below.
MORE:
Apple's range of AirPods will be getting a major revamp in 2024, according to leak
Apple, I owe you an apology about the AirPods Pro 2
Apple Adaptive Audio explained and tested: AirPods Pro latest ANC feature
Our pick of the best AirPods