Google I/O has come and gone and at it, the firm lifted the lid on plenty of phone and tablet-related hardware, including its first foldable phone, the Pixel Fold, an affordable Pixel 7a and its latest iPad rival, the Pixel Tablet.
However, despite the rolling stream of Google big-wigs on stage chatting for over three hours, we didn't get updates on a few key things, including its plans for music streaming and its next smart speakers. This left many of the team of TV and audio experts at What Hi-Fi? more than a little disappointed.
Here are the three biggest products and updates we'd have liked to have heard about from Google at its big event.
A new Chromecast
This entry technically addresses two big products that different team members were hoping would debut at Google I/O.
The first came from our staff writer Lewis Empson, who was itching for Google to show off a new uber-premium Chromecast to rival the Apple TV 4K, which we gave 5/5 when we reviewed it earlier this year.
As Empson noted in his own opinion piece on the topic, while the Google Chromecast with Google TV remains a brilliant streaming puck, it is beginning to show its age, being almost three years into its life cycle. He, and the extended team at What Hi-Fi?, would like to see a more powerful Chromecast on a par with the Apple TV featuring better, more authentic picture quality and new features, like an Ethernet connection and an HDMI passthrough.
The other Chromecast we hankered for was more of a Hail Mary prayer than an actual expectation. Specifically, I personally wanted Google to release a new Chromecast Audio. The original was a 5/5 product when we tested it that made it easy to turn any speaker or system with a 3.5mm jack into a wi-fi streamer. I want an updated version, potentially with a more modern and capable USB connector that could help upgrade a wider range of devices.
Sadly neither product was even mentioned at I/O. The only reference to Chromecast at all came when the company revealed that the new Pixel Tablet will have that functionality baked into it, so you can stream from your phone to the slate – huzzah.
Pixel Headphones
But it wasn't just Chromecasts that we wanted to see. Deputy Editor Andy Madden was more excited about the prospect of Google debuting its long-rumoured rival to the AirPods Max.
There have been rumours about Google working on an over-ear set of headphones for quite some time, but I/O felt like an obvious place to show them off. The main reason we are excited about the idea, despite Google's mixed record with audio, is that the last in-ear set we tested, the Pixel Buds A-Series, actually performed quite well.
In fact, our team of reviewers reported, "an all-round sound performance that stands up there with the best in the market at this price" when they tested them in our listening rooms.
If Google could pull off the same trick with a set of over-ears and deliver solid audio quality, but at a cheaper price, then it could create a very compelling product. It's also the only big tech player left of the big three not to have a product targeting this market, with Microsoft already offering Surface headphones.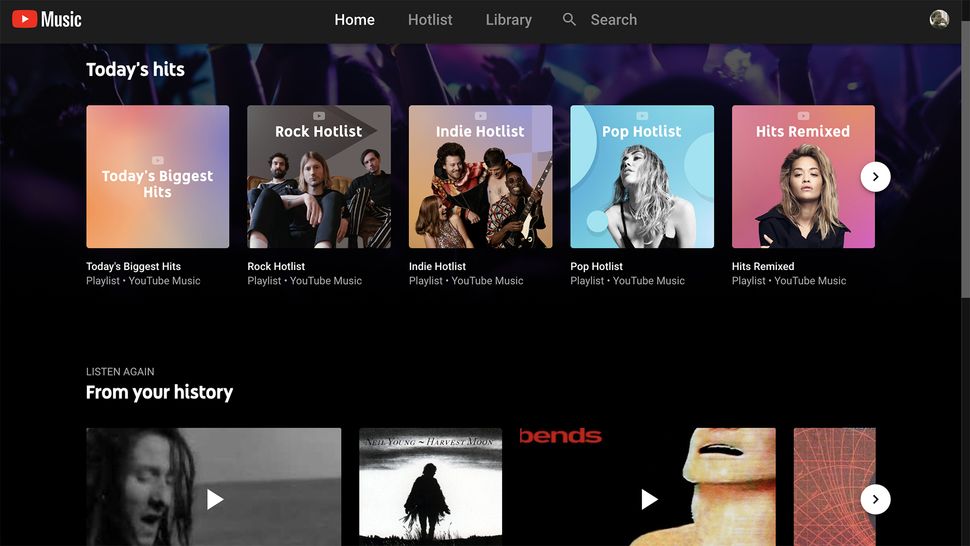 Updates to music
If you jump over to our best music streaming services guide, you'll note that YouTube Music is not at the top of the list.
There are various reasons for this, but the biggest is the fact that it's simply not as good as the competition when it comes to audio quality.
As I noted in my pre-event opinion piece on the topic, at launch, this wasn't a surprise as YouTube Music debuted with 128kbps streams before doubling the bit-rate to 256kbps and supporting AAC. But even with the update it still doesn't deliver the same results as Apple Music and Tidal, which in all our listening sessions offered more detail and generally nicer audio.
In an ideal world, I'd have loved to see Google work to address this and announce a higher-tier package that offers streaming from a less lossy codec – something along the lines of ALAC on Apple Music or MQA/FLAC on Tidal.
But, come the event the company didn't mention YouTube Music at all, which is a huge shame, especially when you consider all the great work competitors are doing at the moment. Just look at Tidal, which a mere month ago delighted us by announcing it would roll out lossless hi-res FLAC streams for HiFi Plus subscribers before the end of the year.
MORE:
These are the best music streamers we've tested
Check our our picks of the best wireless earbuds
These are the best wireless headphones money can buy