Australia's Black Friday sales reliably deliver when it comes to TVs deals. There are always hundreds of dollars off of premium OLED and QLED sets, while budget LCD TVs from the likes of Amazon and TCL can be picked up at ridiculously low prices – even the bigger screen sizes.
Considering our wealth of TV reviews and expertise in the field, we have compiled a list of the best TV deals on TVs that are genuinely worth your time below, so you don't fall for a dud. For those who are due a home entertainment upgrade or in need of a second or even third TV for another room, this list should help you out...
Best Black Friday TV deals live in Australia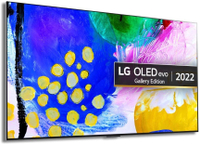 (opens in new tab)
LG G2 55-inch OLED TV AU$3695 AU$2430 at Appliance Central (save AU$1,265) (opens in new tab)
While most people will be best served by the C2, above, the G2 is even brighter and punchier and boasts a frame-like design that makes it look particularly brilliant when wall-mounted. Do bear in mind that there's no stand in the box.
Also available with significant discounts in other sizes:
65-inch (opens in new tab): AU$4,995 AU$3,260 (save AU$1,735)
77-inch (opens in new tab): AU$8,995 AU$6,590 (save AU$2,405)
83-inch (opens in new tab): AU$11,995 AU$9,420 (save AU$2,575)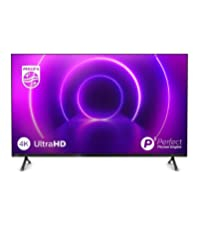 (opens in new tab)
Philips 55PUT8215/79 55-inch TV AU$1,295 AU$799 at Amazon (save AU$496) (opens in new tab)
A HDR10+ and Dolby Vision capable 4K 55-inch TV under AU$895 is worth a look regardless if you're on a budget or looking for a more affordable option to add to a spare room. The smart experience is powered by Android so the choice of apps is vast and complemented by Google Assistant voice control.
More deals on some of our favourite TVs
When is the best time to buy a TV?
TV prices fluctuate massively over the course of a year, and knowing the best time to buy can be the difference between bagging a bargain and paying well over the odds. Generally speaking, there are three times of year that are best to buy a new TV: autumn, big sales events, and big sporting events when dedicated promotions are likely.
Why autumn? This is because it's the time of year that all of the previous year's TVs tend to be sold with huge reductions so that space can be made for the new models that were announced in January. Generally speaking, TV improvements are fairly incremental from one year to the next and you can usually save yourself hundreds, if not thousands, by opting for last year's model. A word of warning, though: these are end-of-line models we are talking about so when they're gone, they're gone. Wait too long for the very lowest price and you could end up missing out entirely.
If you don't want to wait until autumn, there are three big sales events to mark in your calendar: Amazon Prime Day, Black Friday and Cyber Monday. This year's Amazon Prime Day has now been and gone, but Black Friday and Cyber Monday always take place, respectively, on the first Friday and Monday after Thanksgiving in the US. That means that this year Black Friday should take place on Friday 25th November, and Cyber Monday on Monday 28th November. While these sales events don't necessarily guarantee the very lowest prices you will see all year, you can be pretty sure of getting a deal that's at least good, and quite possibly great.
While slightly less obvious, big sporting events often really do generate big deals on new TVs. Think Wimbledon, the Olympics and of course football tournaments such as the World Cup, Euros and the FA Cup Final. This year, for the first time, the World Cup takes place in Aussie summer, so look out for it starting on 21st November – that's Black Friday week. Expect deals aplenty.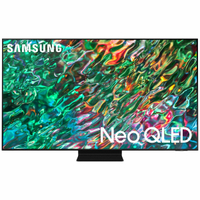 (opens in new tab)
Samsung 75-inch QN90B 4K UHD Neo QLED TV | AU$4,995 AU$3,488 (opens in new tab) (save AU$1,507)
Samsung's top 4K TV in Australia gets a massive discount ahead of Black Friday, with the 75-inch model QN90B discounted by a bonkers AU$1,507! Offering premium, dynamic picture quality with exceptional audio to match, this is one Black Friday deal worth consideration.
Deals also on offer in the 50-inch (opens in new tab) and 43-inch (opens in new tab) sizes.