Reviewed on
Apple iPads are great and all that, but they sure are expensive. Unfortunately, cheaper alternatives are becoming rarer these days, particularly if you want a screen big enough to produce an involving video experience.
That's where the new Amazon Fire HD 10 comes in. It features a 10.1in display, Dolby Atmos sound and hands-free Alexa, all for £150. If that sounds like a bit of a bargain, our brief hands-on with the tablet suggests that it could well be.
Screen
There's only so much you can expect from a tablet costing £150, so while you get plenty of screen real estate, there's not even a nod to 4K – this is a strictly Full HD device.
The screen is in the traditional, cinematic 16:9 widescreen ratio, so 1080p should be more than enough on a 10.1in display, even if you're holding it relatively close to your face.
Having said that, a quick stream of Preacher hints at a bit of jaggedness around edges. It's nothing serious, but it does suggest that Fire HD 10 might not be the last word in smooth sophistication.
Colours seem nicely balanced, though – slightly warmer than is truly neutral, but in a pleasant, enticing way that never looks unnatural.
Detail levels look reasonable and, while HDR looks to be some way beyond the HD 10's abilities, contrast seems decent for a device at this price.
Sound
The Dolby Atmos badge is appearing on all sorts of devices right now, for better or worse, so it shouldn't come as a huge surprise to find it attached to the Fire HD 10 tablet – or that it already appears to be something of a red herring.
We'll need far more time (and our own material) to make a final judgement on this tablet's sonic abilities but, based on our brief hands-on, it projects fairly well and produces a relatively spacious sound from just two speakers, but also sounds a bit thin and lightweight.
It's not easy for any device as small and thin as a phone or tablet to produce weighty sound, though, and the fact that the Fire HD 10 doesn't sound spectacular is neither a big surprise or a major issue.
It will be something to bear in mind if you plan to listen to your tablet out loud. We weren't able to plug a pair of headphones in during our hands-on session, but it should be a vast improvement.
Features
Compared with the previous version of the Fire HD 10, the 2017 model has twice as much RAM and 30 per cent more power, thanks to a faster quad-core processor.
That not only contributes to what seems to be a smooth and snappy user experience, but also enables hands-free Alexa on a tablet for the very first time.
Alexa can be switched on or off using a dedicated button in the quick settings menu. When switched on, she behaves exactly as she does when housed in an Echo device – constantly listening out for her name so she can be of assistance.
Ask her to find you a TV show or song (the latter via a lyric if that's all you can remember), skip forward or back, change the volume, or activate your smart lights.
If it's just information you're after, Alexa will combine her audio insights with pictographic and textual information on the fullscreen "Utterance cards", seen here for the first time.
Alexa can now grasp some elements of context, allowing you to follow up an initial question about Theresa May with an enquiry such as "how old is she?".
Alexa understands that 'she' is the person your previous question relates to. It's all quite neat, and could get you to the content you want to watch or listen to that bit quicker.
The same could be said of the new 'For You' panel, which replaces the Recents feature of existing Amazon tablets.
For You will still provide shortcuts to your most recently accessed movies, TV shows, books, apps and games, but goes one step further by offering recommendations based on what you most frequently watch, listen to, read or play.
Clearly, a few minutes with the device is not enough to make any judgement on this feature, but hopefully it's intelligent enough to produce some genuinely interesting recommendations and not just whatever's popular on each of Amazon's own apps.
MORE: Best tablets 2017
Build
The new Fire HD 10's extra power thankfully hasn't come at the expense of battery life, which is improved from the eight hours of the previous model to a robust 10-hour duration, according to Amazon.
And while you might fill the standard model's built-in 32GB of storage fairly quickly, there's also a 64GB option and either can be inexpensively upgraded by up to 256GB using an SD Card.
A little disappointingly, it seems that yellow has fallen out of favour at Amazon, with the Fire HD 10 available in Marine Blue, Punch Red or black.
Even with the black option, you can add a dose of vibrancy via the optional case, which doubles as a stand and comes in the same colours as the tablet, adding Cobalt Purple into the mix.
Early verdict
It's fair to say that we aren't exactly bowled over by the picture and sound performance of the Fire HD 10, but it's just not that kind of product.
This is a £150 tablet with 10.1in upon which to display your favourite TV shows and movies, and given the price, it seems a solid performer and a great option for those to whom an iPad seems overly feature-laden and too expensive.
But these initial thoughts are based on a brief hands-on. We'll deliver our final verdict around the 11th October launch date, but if you're already convinced you want one, the Fire HD 10 is available to pre-order now.
See all our Amazon reviews

£126.55
Amazon offers more than 150 million products, from tens of thousands of third party sellers with next day delivery.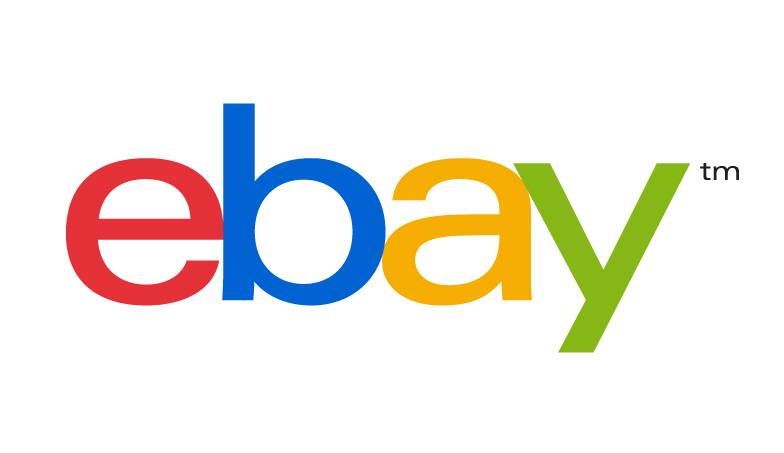 £149.99