Watch a WWE Royal Rumble 2023 live stream
Wrestling fans in the US can watch Royal Rumble 2023 for the cheapest price – just $5 on Peacock. Now that's what we call a slamming deal! In the UK, it's a BT Sport Box Office PPV (£20). In Australia, Binge is the place to find a Royal Rumble live stream (AU$10). See below for how to watch online from anywhere with a VPN.
WWE Royal Rumble 2023 preview
Royal Rumble 2023 takes place at the iconic Alamodome in San Antonio, Texas, as part of that venue's 30th anniversary celebrations. This makes it the fourth Royal Rumble to take place in San Antonio, and the third at the Alamodome.
In addition to the the main battle royal, there are some big-ticket one-on-one match-ups on the card, the results of which will have huge ramifications for what goes down at this year's WrestleMania. In other words, you're in for a treat...
WWE Royal Rumble 2023 live stream
Traditionally, the winner of the Royal Rumble Match gets a shot at the world championship at WrestleMania. Royal Rumble 2023 is a little different, however. This year, the winners of the men's and women's Royal Rumble will choose which world championship they will challenge at WrestleMania. For the men, it's between Raw's WWE Championship or SmackDown's Universal Championship. For the women, it's either Raw or SmackDown's Women's Championship.
There's plenty more on the card besides Royal Rumble, though. The headline showdown sees Roman Reigns defend his Undisputed WWE Universal Championship title against Kevin Owens. Bianca Belair will defend her Raw Women's Championship against Alexa Bliss. And there's the mysterious Mountain Dew Pitch Black Match between Bray Wyatt and LA Knight. The Easter of Words hasn't been in the ring since October, so expect fireworks (and neon).
Fans in the US can watch Royal Rumble 2023 for only $5 on Peacock – and use a VPN when outside the US. Details below...
WWE Royal Rumble start times
Got your alarm clock handy? Here are the Royal Rumble 2023 start times:
Saturday 28th January 2023:
Canada: 8pm
Mexico: 7pm
USA: 8pm
Sunday 29th January 2023:
Australia: 12pm
Bolivia: 12am
Ghana: 1am
India: 6:30am
New Zealand: 2pm
Nigeria: 2am
Pakistan: 6am
South Africa: 3am
Uganda: 4am
UK: 1am
Zambia: 3am
Zimbabwe: 3am
Watch WWE Royal Rumble 2023 in the US
In the US, WWE Royal Rumble 2023 airs live on Peacock TV from 8pm ET on Saturday 28th November. You'll need a Peacock Premium subscription, which costs just $4.99 a month (with ads).
Travelling away from the US? Use a VPN to unblock Peacock TV from abroad and watch a WWE Royal Rumble 2023 live stream from wherever you are. Scroll down for full details.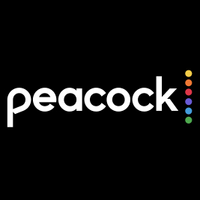 Peacock Premium | Subscribe for only $4.99/month
Watch the WWE, plus live Premier League football and more, with NBC's streaming service. Subscription to the ad-supported version is just $4.99 a month and you can cancel anytime you please.
Watch Royal Rumble 2023 from abroad with a VPN
Even if you have subscribed to the relevant WWE Royal Rumble rights holders, you won't be able to access them when outside your own country. The service will know your location based on your IP address, and will automatically block your access.
A Virtual Private Network (VPN) helps you get around this obstacle. It creates a private connection between your device and the internet, so you can access local streaming services from anywhere and save money!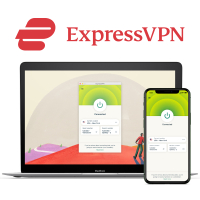 Try ExpressVPN risk-free for 30 days
ExpressVPN offers a 30-day money back guarantee with its VPN service. You can use it to watch on your mobile, tablet, laptop, TV, games console and more. There's 24/7 customer support and three months free when you sign-up. Try it today and get your Royal Rumble fix wherever you are.
How to use a VPN for Royal Rumble 2023
1. Install the VPN of your choice. ExpressVPN is the one we recommend.
2. Open up the VPN app and choose the location of the service you wish to access. For the WWE Royal Rumble, you may wish to choose 'United States' for Peacock.
3. Then head over to Peacock on your browser or device and – providing you've subscribed to the service – you can enjoy the WWE Royal Rumble 2023 live stream.
If, for whatever reason, you can't get it working, do remember that you have the comfort of a 30-day money back guarantee with ExpressVPN. You could also try NordVPN, which also comes with a 30-day money back guarantee, and Surfshark which offers 24 hour assistance.
WWE Royal Rumble 2023 live stream in UK
WWE Royal Rumble 2023 is a pay-per-view event in the UK. Fans can watch live on BT Sport Box Office for a one-off fee of £19.95.
Don't forget: US fans who find themselves in the UK this weekend can use a VPN to watch WWE Royal Rumble 2023 live on Peacock for just $4.99.
Aus: WWE Royal Rumble 2023 live stream
WWE Royal Rumble 2023 is the first WWE event that's available to watch on Binge in Australia. Binge only recently became the Australian distributor for WWE Network.
The action starts at 12pm AEDT on Sunday, 29th January.
Don't forget: US fans who find themselves in Oz this weekend can use a VPN to watch WWE Royal Rumble 2023 live on Peacock for just $4.99. Details above.
WWE Royal Rumble 2023 full card
Undisputed WWE Universal Championship Match: Roman Reigns (c) vs Kevin Owens
Raw Women's Championship Match: Bianca Belair (c) vs Alexa Bliss
Men's Royal Rumble Match
Women's Royal Rumble Match
Mountain Dew Pitch Black Match: Bray Wyatt vs LA Knight
WWE Royal Rumble 2023 full card
The Royal Rumble Match might be the title event, but there are plenty of grudges to be settled in the other showdowns.
This Pitch Black Match, for starters. The match is sponsored by Mountain Dew, and takes its name from a reissue of the drink's Pitch Black flavour which has been periodically brought back on sale over the years. But apart from that, it's still shrouded in mystery. What will the rules be? How will the lighting affect it? No one knows. LA Knight has previously said that it would essentially be a street fight "kind of in the dark", while commentator Michael Cole has said that the match would be anything goes that ends via pinfall or submission. Other than that? We're still in the dark...
What is clear is that there's no love lost between LA Knight and Bray Wyatt, both of whom will compete in the Pitch Black Match. The showdown follows months of alleged attacks by Wyatt on Knight, though Wyatt claimed it was all the work of Uncle Howdy. Knight, having had enough of his taunts, challenged Wyatt to a match at the Royal Rumble, and no sooner had Wyatt accepted than he was attacked by Uncle Howdy himself. This will be Wyatt's first televised match since last year's WrestleMania – will he still be able to perform after so long away from the camera?
The headline match-up between reigning Undisputed WWE Universal Champion Roman Reigns and Kevin Owens is also shaping up to be a classic. The two last met in a title match at the 2021 Royal Rumble, but their rivalry goes back much further than that. Over the years, the pair have locked horns in a Steel Cage Match, a Tables, Ladders & Chairs Match, and a Last Man Standing Match. Owens has drawn blood most recently, joining forces with John Cena to beat Reigns and Sami Zayn in a tag team match in the final SmackDown of 2022. Is it any wonder Reigns subsequently accepted his challenge for a title shot at the Royal Rumble? The gloves are well and truly off.
The Raw Women's Title is also up for grabs, with champion Bianca Belair taking on challenger Alexa Bliss. The two recently clashed at a match at the start of 2023, during which Bliss became distracted by people in the crowd wearing Uncle Howdy masks. Bliss ended up attacking the referee, leading to her being disqualified and Belair retaining her title. The action continued once the match was over, with Bliss DDTing Belair twice onto steel stairs. The two since scuffled during a recent episode of Raw, when Bliss accepted Belair's challenge of a rematch at the Royal Rumble. This time, Bliss came out on top after an appearance by Uncle Howdy. Will the nefarious uncle make another appearance at Royal Rumble? And is he the one really pulling all the strings? Find out on Saturday night.
What is Royal Rumble?
Royal Rumble is one of the longest-standing events in WWE's annual Big Five. It's run every year since 1988, and ranks alongside WrestleMania, Survivor Series, Summer Slam and Money in the Bank as one of the most important events in the WWE wrestling calendar.
How does a Royal Rumble work?
Royal Rumble is a 30-wrestler match that's a slight modification on the battle royal format. While a battle royal sees all wrestlers start in the ring at the same time, the Royal Rumble adds them over time: two start in the ring, and every 90 seconds another enters. Wrestlers are eliminated by being thrown over the top rope and both feet touching the floor.
When does Royal Rumble 2023 start?
In the US, WWE Royal Rumble 2023 starts at 8pm ET on Saturday, 28th January. In the UK, it kicks off at 1am GMT on Sunday, 29th January. And in Australia, it's 12pm on Sunday.