BAFTAs 2023 live stream
The 2023 BAFTAs are free to watch live on BBC One and BBC iPlayer in the UK. In the US, they'll be shown on Britbox, which costs $7.99 a month, but just $1.99 a month for the first two months if you sign up before 21st February. Going abroad? Use a VPN to watch your local stream while you're away from home.
BAFTAs 2023 live stream: preview
The 76th annual BAFTA Film Awards takes place on Sunday 19th February at the Royal Festival Hall within London's Southbank Centre. Every year, the shindig honours the best films of all nationalities – the only criteria is they must have been screened in British cinemas during the preceding year.
Leading the charge is the German language anti-war film All Quiet on the Western Front with 14 nominations, equalling Crouching Tiger, Hidden Dragon's record as the most-nominated foreign language film in the event's history. The Banshees of Inisherin and Everything Everywhere All At Once have 10 noms each.
British short films nominated include The Boy, The Mole, The Fox, and The Horse, Middle Watch, Your Mountain Is Waiting, The Ballad of Olive Morris, Bazigaga, Bus Girl, A Drifting Up and An Irish Goodbye.
There's also the Rising Star award, which is the only award voted on by the public. Nominee Daryl McCormack is joined by four former Rising Stars: Carey Mulligan (2010), Eddie Redmayne (2012), Barry Keoghan (2019) and Micheal Ward (2020).
Your host for the evening is Richard E Grant, who promises to take a more celebratory tone than the more irreverent awards hosts. He'll be joined by This Morning's Alison Hammond who'll host a new BAFTA Studio backstage area to give us a glimpse behind the scenes of one of the biggest nights in film.
For the first time, the final four category winners will be revealed live on the show. As with all live TV, anything can happen...
Using a VPN, you can watch your local live stream from wherever you are in the world.
How to watch the BAFTAs for free
The BBC will screen the BAFTAs completely free of charge on both BBC One and BBC iPlayer. Coverage starts at 7pm and lasts until 9pm.
Abroad? You can access BBC iPlayer from around the world by using a VPN.
You can also see the red carpet action on BAFTAs social media channels: Twitter, Instagram, Facebook, YouTube and TikTok.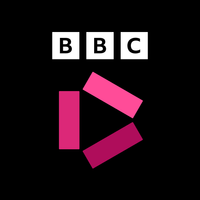 Watch the BAFTAs free live stream on BBC iPlayer
The Beeb has been the broadcast home of the BAFTAs since 1956, so it has some experience in screening the event. If you miss it live, it'll stay on iPlayer to watch on catch-up.
Abroad? Use a VPN to access your iPlayer stream wherever you are.
US: watch BAFTAs live stream
In the US, Britbox is where you'll find a BAFTAs live stream. Britbox usually costs $7.99 a month, but you can get it for just $1.99 for the first two months on a deal – this is valid until 21st February.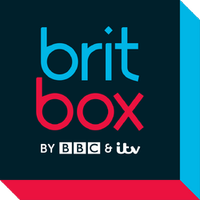 BAFTAs 2023 live on Britbox ($1.99 a month for first two months)
Britbox will screen the whole event live, so you can watch like you're there without leaving the sofa. It also shows a host of British drama and comedy, including original shows, drawing on the BBC and ITV's extensive back catalogues. Usual cost: $7.99 a month.
Watch BAFTAs 2023 live stream from anywhere
You won't be able to watch your regular BAFTAs 2023 live stream while traveling abroad. The streaming service will spot that you're in a foreign country and block you. You can use a VPN (virtual private network) to get around this, though.
It's a straightforward piece of software which sets your device to appear as if it's in the right country, allowing you to watch the BAFTAs 2023 live stream from anywhere in the world.
We rate ExpressVPN as the best VPN. It offers a 30-day guarantee for all your money back if you're not happy with the service.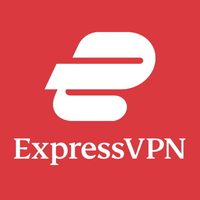 Try ExpressVPN risk-free for 30 days
ExpressVPN offers a 30-day money back guarantee with its VPN service. You can use it to watch the BAFTAs live stream on your mobile, tablet, laptop, TV, games console and more. There's 24/7 customer support and three months free when you sign-up. Try it – it's easier than you think.
How to use a VPN for the BAFTAs live stream
1. Install the VPN of your choice. ExpressVPN is the one we recommend.
2. Open up the VPN app and choose the location of the service you wish to access. For the BAFTAs 2023, you may wish to choose 'UK' for BBC iPlayer.
3. Then head over to BBC iPlayer on your browser or device and enjoy the free 2023 BAFTAs live stream!
Australia: Watch BAFTAs live stream 2023
If you're in Australia, you can watch a BAFTAs live stream on Britbox. There's a seven-day free trial, after which it costs AU$89.99 a year or AU$8.99 a month.
Outside Australia? Simply use a VPN to access your local BAFTAs live stream without being geo-blocked.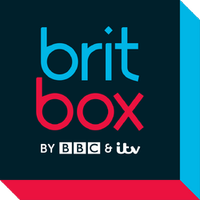 BAFTAs 2023 live on Britbox (7-day free trial)
Ozzies can't get the same Britbox deal as their US cousins, but they can take advantage of a seven-day free trial, during which they can watch the BAFTAs 2023 live. After the trial ends, you pay either AU$8.99 a month or AU$89.99 a year.
BAFTAs 2023 live stream start times
Global BAFTAs 2023 start times
UK: 7pm
Central Europe: 8pm
USA (EST/PST): 2pm / 11am
Australia: 6am (Monday)
New Zealand: 8am (Monday)
When does the BAFTAs start?
The BAFTAs ceremony starts at 7pm GMT / 2pm CET / 11am PST / 6am (Monday) AEST.
Who are the BAFTAs 2023 nominees?
Some of the nominees for the BAFTAs 2023 are as follows:
Best Film
All Quiet On The Western Front
The Banshees of Inisherin
Elvis
Everything Everywhere All At Once
Tár
Outstanding British Film
Aftersun
The Banshees of Inisherin
Brian And Charles
Empire Of Light
Good Luck To You, Leo Grande
Living
Roald Dahl's Matilda The Musical
See How They Run
The Swimmers
The Wonder
Outstanding Debut By A British Writer, Director Or Producer
Aftersun – Charlotte Wells (Writer/Director)
Blue Jean – Georgia Oakley (Writer/Director), Hélène Sifre (Producer)
Electric Malady – Marie Lidén (Director)
Good Luck To You, Leo Grande – Katy Brand (Writer)
Rebellion – Elena Sánchez Bellot (Director) Maia Kenworthy (Director)
Film Not In The English Language
All Quiet On The Western Front
Argentina, 1985
Corsage
Decision To Leave
The Quiet Girl
You can see a full list of the BAFTAs 2023 nominees here.