The biggest game of the year is nearly upon us. This Sunday, the Eagles and the Chiefs will face off in Super Bowl 57 and it will certainly be one for the history books. If you aren't a cable subscriber but need somewhere to watch the game for free, look no further than your favourite streaming device.
If you have a smart TV, game console, Roku, Fire TV, Apple TV – or pretty much any other streaming device – you've got loads of options for catching a Super Bowl live stream. On the go for game time? You can tune in on your phone or tablet as well.
Fox will take on hosting duties this year, so take a peek below to see all the options for streaming Super Bowl 57 on your favorite smart device.
Super Bowl without cable
Date: Sunday, 12th February 2023
Time: 6.30 pm ET / 11.30 pm GMT / 10.30 am AEDT
Location: State Farm Stadium in Glendale, Arizona
US streams: FuboTV / YouTube TV (free trials)
Watch anywhere: Try ExpressVPN risk-free today
Football fans need not worry about streaming the Super Bowl in 2023 as now, more than ever, there are a plethora of options come game time. Even if you don't have cable, you can easily opt for a premium service (starting with a free trial), such as the 7-day free trial of FuboTV, to get your Super Bowl fix, and even watch in 4K HDR too. Apps are available on almost any platform, including your smart TV or favorite streaming devices.
Fox will broadcast the game for 2023 and surrounding events (including the much-anticipated halftime show featuring Rhianna) between the red-hot Philadephia Eagles and the always-favourite Kansas City Chiefs.
The Eagles seemingly cruised through the playoffs this year with few issues, continuing to blow away opponents and return to the Super Bowl for the first time since 2018. The Chiefs, always a crowd favourite will be a stellar matchup for Philadelphia, as long as Patrick Mahomes's lingering ankle sprain doesn't hold him back.
Fun fact: This will also be the first time two brothers face off in the Super Bowl, as Chiefs TE Travis Kelce and Eagles C Jason Kelce go head-to-head.
Keep reading as we break down all the options for tuning into Super Bowl 57 without cable.
How to watch the Super Bowl without cable 2023
Don't miss a thing on Super Bowl Sunday – even without cable. There are multiple ways to live stream Super Bowl 57 in the US.
For just $4.99, you can snag a monthly subscription to NFL+ on Android and iOS devices. This is for mobile devices only, unfortunately, but if you're on the go during the game it's a great option.
You can grab a free trial of Fubo and watch Super Bowl 57 on your smart devices. After the game, enjoy all that Fubo has to offer, or cancel your trial. It's also a great way to watch in 4K HDR without cable TV
One of the cheapest streaming deals around, Sling even has a Super Bowl offer to net you 50 per cent off your first month for new subscribers.
Are you a citizen of the US citizen but traveling abroad? You can easily use a VPN (Virtual Private Network) to avoid getting geo-blocked on any live streams. We recommend ExpressVPN (try it 100% risk-free today).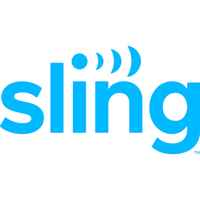 Watch the 2023 Super Bowl with Sling and save 50% off your first month
Sling offers access to Fox and supports a range of devices, from Fire TV to Apple TV, Roku, Xbox, and more. No contract, cancel anytime. Fox is part of the Sling Blue package which comes in at $40 per month.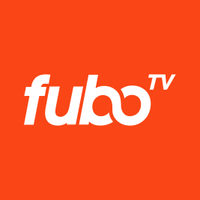 Watch the 2023 Super Bowl with Fubo TV 7-day FREE trial Fubo carries FOX, NBC, ESPN, and most of the best cable channels out there. It also supports Roku, Fire TV, Apple TV, iPhone, iPad, and Android phones/tablets. New subscribers get a 7-day free trial – perfect if you just want to catch the game. Cancel anytime.
Can I watch Super Bowl 2023 outside the US?
Away from home? No problem. The Super Bowl is one of the most watched events of the year, worldwide. People tune in from every country to watch the game, the halftime show, the commercials and everything else.
While it's Fox that provides the feed, each country has a broadcaster of its own who hosts the stream. Better still, it's completely free-to-air in many places. Here are some place where you can watch the Super Bowl for free online and on TV:
UK: ITVX with English commentary
Australia: 7Plus with English commentary
Germany: ProSieben with German commentary
Mexico: TV Azteca 7 with Spanish commentary
Of course, if you still want to tune into your usual coverage while away from home use a VPN to watch any Super Bowl stream from abroad. That includes your cord cutting subscription.
Our current favourite VPN, ExpressVPN, is perfect for streaming and offers a risk-free 30-day money-back guarantee in case things don't work out.
Watch the Super Bowl without cable using a VPN
Watching the game outside your own country can prove a challenge as most services note your location and will automatically block your streams. A VPN can be your savior here, creating a private connection between your device and the internet – while masking your physical location – so you can watch a live stream from almost anywhere.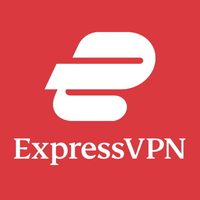 Try ExpressVPN risk-free for 30 days
ExpressVPN offers a 30-day money-back guarantee with its VPN service. You can use it to watch on your mobile, tablet, laptop, TV, games console, and more. There's 24/7 customer support and three months free when you sign-up. Try it – you'll be surprised by how simple it is.
How to use a VPN
Using a VPN is incredibly simple.
1. Install the VPN of your choice. ExpressVPN is the one we recommend.
2. Open up the VPN app and choose the location of the service you wish to access. For the Super Bowl, you may wish to choose 'USA' to access your preferred streaming service.
If, for whatever reason, you can't get it working, do remember that you have the comfort of a 30-day money-back guarantee with ExpressVPN. You could also try NordVPN, which also comes with a 30-day money back guarantee, and Surfshark which offers 24-hour assistance.
Can I watch the Super Bowl on cable?
Yes, of course. If you have Fox included with your cable plan, then you can watch Super Bowl 2023 on cable, and in 4K so long as you have compatible hardware.
When is the Super Bowl 2023?
Super Bowl 57 between the Eagles and the Chiefs kicks off at 4.30pm local time (Arizona in the US) this Sunday, February 12th, 2023. That's 6.30pm ET / 11.30pm GMT / 10.30am AEDT.
Where is the Super Bowl 2023?
It's a bit late to get yourself a ticket to Sunday's championship game without dropping more than a mortgage payment, but there's still time to plan ahead for the next few years.
The 2023 Super Bowl will take place at State Farm Stadium in Glendale, Arizona. The 2024 Super Bowl will go ahead at Allegiant Stadium in Paradise, Nevada. In 2025, the Super Bowl will be hosted at Caesars Superdome in New Orleans, Louisiana.