Do you need a ton of content to watch? Do you have a voracious appetite for new shows? If so, check out Hulu + Live TV for $50/month.
We haven't reviewed Hulu just yet, but Hulu has an enormous catalog with tons of content from movies to shows to anime to originals. What's more is that Hulu's Live TV package is increasing in price soon, so now's the time to sign up.
Hulu + Live TV for $50/month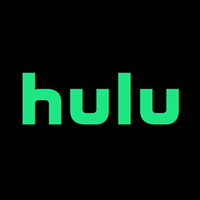 Hulu + Live TV bundle for $50/month
With a huge swath of originals alongside tons of shows, movies, and anime, Hulu has an awesome catalog that's beefed up even more by live TV offerings. Get yours now before prices increase in October.
Hulu is set to increase prices come this October, much like Netflix has many times over the years, so if you're interested in Hulu's offerings, now's the time to check out Hulu's live TV package at $50 a month before it increases to $77 a month. If you sign up, you'll get that discounted rate for your first three months.
With this particular Hulu bundle, not only are you getting Hulu's own vast library of content that encompasses all kinds of shows and movies, but you're also getting live TV content, Disney+, and ESPN+. Put simply, in terms of bang for buck, this is just about the most possible content you can get for the money.
On top of tons of content, Hulu is supported on a wide variety of devices, quality is generally competitive with other streaming services, and new content is cycled onto Hulu regularly enough that its library probably won't get stale anytime soon. And, if interested, you can customize your subscription with add-ons, too.
Put simply, Hulu is one of the biggest streaming services out there for a good reason, and its Live TV package offers up a huge amount of content – so if you're interested, make sure to sign up before prices increase and enjoy your three months of deeply discounted Hulu while you still can.
MORE:
Check out our list of all the best streaming services
As well as our list of all the best music streaming services
And how you can get student discounts on streaming services