Established hi-fi brand Roksan is offering two of its finest models for some of the lowest prices we have seen in a long while. The superb, formerly Award-winning Roksan Caspian M2 integrated amplifier is heavily discounted at Richer Sounds and AV.com, whereas the (also formerly Award-winning) Roksan Caspian M2 CD player has seen its current price cut by more than half as part of a VIP deal over at Richer Sounds. Talk about early Black Friday steals.
The M2 integrated amplifier has fallen to £1649 (for the silver finish at AV.com), while the Caspian M2 CD player has plummeted to just £1149 over at Richer Sounds - that's more than half off the current retail price of £2325. All you need to do to pounce on the latter bargain is sign in to your Richer Sounds VIP account (or sign up for free) to take advantage of this astonishingly great deal.
Both Caspian M2 products were originally reviewed at £1650 more than a decade ago – but that price has inevitably risen in the intervening years. You will normally find them around the £2000 mark (or higher) at retailers that still stock them.
It may be more than a decade old, but the Caspian M2 CD player is a multiple What Hi-Fi? Award winner, and remains a stellar premium choice for getting the most out of your disc collection. We can't see anyone getting close to this huge Richer Sounds discount, so it's probably best not to wait around for it to be bettered.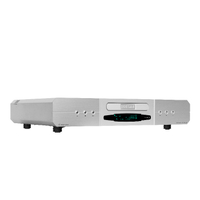 Roksan Caspian M2 CD player was £2325 now £1149 at Richer Sounds (save £1176)
The lowest-ever price on this excellent, formerly Award-winning CD player makes it a hugely attractive proposition. This offer is for Richer Sounds VIP members (signing up is free and quick) and you're sorted with an awesome discount on a very fine premium disc player indeed. This deal is on both black and silver finishes.
Read our Roksan Caspian M2 CD review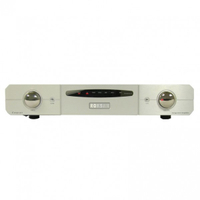 Roksan has made some excellent hi-fi products over the years, with its Caspian range one of its highlights. Both products are well over a decade old now, but this is a prime example of really great hi-fi products' enduring appeal, and how it's always worth checking out older products when hunting for deals.
So, why should you be interested in either the Caspian M2 CD or the Caspian M2 integrated amplifier? Well, both are former What Hi-FI? Award winners, with the M2 CD combining refinement, bite and rhythmic ability with pleasing sonic composure and a reliable, top-notch build. It's a clever, well-made and sonically gifted platform for your CDs – you couldn't ask for much more for the premium price. We called it the "finest CD player available at anywhere near this price" in our review, as well as noting that "this Roksan has an immensely solid, well-damped feel that suggests it will be working for years to come."
The M2 integrated amplifier, meanwhile, remains one of those amps that we still talk about fondly. In our review, we said it was "an exceptional amplifier for the money. It's a big-hearted performer capable of drama and subtlety." The M2 is equipped with an independent analogue-output-stage power supply, an independent preamplifier-stage power supply and fan-powered heat-sink cooling that means it can be driven harder than before. Five line-level inputs (plus tape input and output) and a switchable balanced XLR input pair are also available. Its 85W per channel output (into 8 ohms) doesn't convey just how big and powerful it sounds, with high levels of transparency and large-scale dynamic swings delivered with ease. This is an amp that's immensely capable and sounds fantastic, even all these years on.
As Black Friday gets into full swing and we plough further into the cold, dark recesses of November, these great deals on the iconic Roksan Caspian products could be just the bright spark you (and your hi-fi system) need.
MORE:
Head over to our Black Friday hub page for all the latest news and deals
Here's our pick of the finest CD players around
These are the best stereo amplifiers you can buy right now