Lucky Hank free live stream
Lucky Hank starts on AMC on Sunday 19th March. It'll also be available on the AMC+ streaming service, while in Australia it streams on Stan. Travelling abroad? You can use your usual subscription partnered with a VPN to watch a Lucky Hank live stream from anywhere – we'll explain how below.
Lucky Hank live stream: preview
Lucky Hank is based on Richard Russo's 1997 novel Straight Man. It tells the story of William Henry Devereaux Jr (Odenkirk), a disgruntled chairman of the English department at the underfunded Railton College in Pennsylvania. The eponymous Hank is struggling through a midlife crisis, brought on by unresolved issues with his father, a mediocre and entitled student body, and the many divisions within his own department. Cue frequent outbursts at his students, friends, co-workers, and basically everyone he comes into contact with.
Behind every middle-aged man baby is a good woman, and in this case, that woman is Lily (Mireille Enos). As the grounded vice principal of the local high school, Lily begins to question whether her chosen path alongside her frequently tantruming spouse is really her best course.
As if Odenkirk's involvement isn't enough (he's coming off a decade and a half of standout performances in both Breaking Bad and Better Call Saul), the show has some other major talent behind it. Enos has been a televisual mainstay since the 90s, with her work including Sex and the City, CSI Miami, The Killing and Good Omens. It also stars Olivia Welch (Fear Street), Diedrich Bader (Veep) and Suzanne Cryer (Silicon Valley).
There's big talent behind the cameras too. The show was developed by Paul Lieberstein (The Office) and Aaron Zelman (Resurrection), while the pilot episode was directed by Peter Farrelly (There's Something About Mary). Safe to say we can expect plenty of laughs.
Lucky Hank is on AMC/AMC+ in the US and Stan in Australia. Remember: you can watch Lucky Hank from anywhere using a VPN.
When is Lucky Hank released?
Lucky Hank premieres on Sunday 19th March 2023, and comprises eight episodes. All eight will be available on AMC+ that day.
US: watch Lucky Hank live stream
In the US, Luck Hank airs on AMC, which you can watch on cable or via Sling. It also streams on the AMC+ service, which offers new users a 7-day free trial.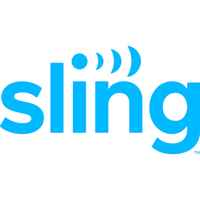 US: Lucky Hank on AMC via Sling half price offer
AMC is available via the internet thanks to Sling. Sling's cheapest package is Sling Orange, which includes AMC as well as ESPN, TNT, BBC America, Comedy Central and more. It usually costs $40 a month, but right now it's just $20 for your first month.
Watch Lucky Hank live stream from anywhere
You won't be able to watch your regular Lucky Hank live stream while traveling abroad. The streaming service will spot that you're in a foreign country and block you. You can use a VPN (virtual private network) to get around this, though.
It's a straightforward piece of software which sets your device to appear as if it's in the right country, allowing you to watch the Lucky Hank live stream from anywhere in the world.
We rate ExpressVPN as the best VPN. It offers a 30-day guarantee for all your money back if you're not happy with the service.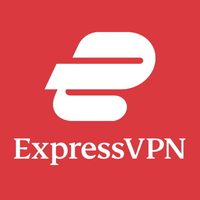 Try ExpressVPN risk-free for 30 days
ExpressVPN offers a 30-day money back guarantee with its VPN service. You can use it to watch the Lucky Hank live stream on your mobile, tablet, laptop, TV, games console and more. There's 24/7 customer support and three months free when you sign-up. Try it – it's easier than you think.
How to use a VPN for the Lucky Hank live stream
1. Install the VPN of your choice. ExpressVPN is the one we recommend.
2. Open up the VPN app and choose the location of the service you wish to access. For Lucky Hank, you may wish to choose 'US' for AMC+.
3. Then head over to AMC+ on your browser or device and enjoy the freebie Lucky Hank live stream!
Watch the Lucky Hank trailer
Can I watch Lucky Hank in the UK?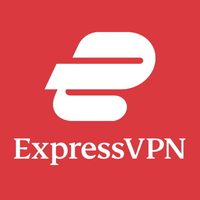 Sadly, Lucky Hank is not currently available to watch or stream in the UK. However, US and Australian viewers visiting the UK can access their local streams via a VPN (we recommend Express VPN as it's extremely stable and unblocks almost any streaming service). That way, you can enjoy Lucky Hank on AMC+, Sling or Stan from anywhere on the planet. Nice.
Can I watch Lucky Hank in Australia?
Yes you can. All eight episodes will be available on the Stan streaming service, which has a 30-day free trial, from 20th March 2023. After the trial ends, Stan costs from AU$10 a month.
Outside Australia? Simply use a VPN to access your local Lucky Hank live stream without being geo-blocked.
Watch Lucky Hank in Canada
Lucky Hank airs on AMC in Canada. You can't use Sling in Canada (unless you are a US citizen visiting Canada and use a VPN), but you can watch on AMC+, which has a free 7-day trial.
Lucky Hank episode guide & air dates
Episode 1 – Pilot (19th March 2023)
Hank comes close to being fired after calling Railton College "Mediocrity's Capitol." He and his wife Lily contemplate a future outside of Railton.
Episode 2 – George Saunders (26th March 2023)
Celebrated writer George Saunders visits Railton where the professors try to impress him. Hank's less successful writing career is thrown into sharp relief. He and Lily anticipate an announcement from their daughter Julie.
Episode 3 – TBA (2nd April 2023)
TBA
Episode 4 – TBA (9th April 2023)
TBA
Episode 5 – TBA (16th April 2023)
TBA
Episode 6 – TBA (23rd April 2023)
TBA
Episode 7 – TBA (30th April 2023)
TBA
Episode 8 – TBA (7th May 2023)
TBA