King Charles Coronation live stream (4K)
The UK is getting a new king. The official Coronation of His Majesty King Charles III takes place at 11am BST today, Saturday, 6th May. Take a look at the full timetable of events.
Watch for free and in 4K on BBC iPlayer from anywhere in the world with a VPN. Here's how.
King Charles coronation live stream: preview
Dust off the bunting and iron your Union Jack suit – the Coronation of King Charles is nearly upon us! In what will be the biggest royal knees-up since the Queen's Platinum Jubilee, Chaz's Coronation will bring the world to a standstill at 11am BST on Saturday, 6th May.
Free 4K Coronation stream
Free 4K stream: BBC iPlayer (UK)
The first crowning of a monarch in over 70 years will see the King and Queen depart Buckingham Palace for Westminster Abbey for the Coronation service. Afterwards, they'll return to Buck House and pop out onto the balcony for a flypast, as you do.
London will be gridlocked, but you can watch free on TV. Kirsty Young is anchoring the BBC's output, with Huw Edwards commentating on the Coronation itself, and Sophie Raworth chatting to guests. Clare Balding will cover the ceremonial route.
British nationals can watch a Coronation live stream free and in 4K on BBC iPlayer. Below, we'll explain full details of how to watch King Charles' Coronation in the US, Australia and beyond.
How to watch a free Coronation live stream in 4K
In the UK, King Charles' Coronation will be broadcast free on BBC One and ITV and streamed live on BBC iPlayer (4K) and ITVX (HD). There will also be coverage on Sky.
To watch on BBC iPlayer, simply sign up for a BBC account with an email address and a UK postcode (e.g. W1A 1AA). Fun fact: The BBC has temporarily suspended the license fee this weekend to enable everyone to watch live!
Of course, BBC iPlayer is still ONLY available within the UK. Away from the UK?
Use our No.1-rated VPN to access BBC iPlayer from overseas.
Follow the step-by-step instructions below.
Watch the Coronation from abroad using a VPN
Even if you have a BBC account, you won't be able to access BBC iPlayer when outside the UK. The service will know your location based on your IP address, and will automatically block your access.
A Virtual Private Network (VPN) helps you get around this obstacle. It creates a private connection between your device and the internet. We've tested all the best VPN services and rate ExpressVPN as the best all-rounder...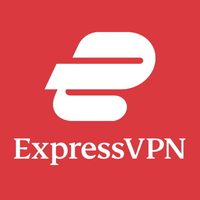 How to use a VPN for the Coronation
Using a VPN to watch BBC iPlayer from abroad is incredibly simple.
1. Install the VPN of your choice. ExpressVPN is the one we recommend.
2. Open up the VPN app and choose the location of the service you wish to access. For the King Charles' Coronation, you'll want to choose 'UK' for BBC iPlayer.
3. Then head over to BBC iPlayer on your browser or device and watch the Coronation live stream free of charge and in 4K Ultra HD!
You could also try NordVPN, which also comes with a 30-day money-back guarantee, and Surfshark which offers 24-hour assistance. Both performed very well in our tests.
---
USA: watch Coronation live stream in America
In the US, viewers can watch Coronation live streams on several channels, including ABC News, CBS, CNN, Fox News, BBC News Channel and NBC. However, it's unclear if any of the US broadcasts will be available in 4K.
Want a free 4K live stream? You can watch in 4K Ultra HD on BBC iPlayer using a VPN. It's easy – check out our step-by-step instructions just above.
BBC iPlayer is one the best streaming services we've tested, notching up five-stars in our review.
Australia: watch the King's Coronation online
In Australia, the King Charles coronation will be covered on various networks, including Channel 9, ABC News and Channel 7.
UK nationals who are outside the country can watch the King Charles coronation free of charge and in 4K on BBC iPlayer using a VPN. Details above.
The official ABC schedule for The Coronation of King Charles III is as follows:
5pm – 6pm Panel discussion and preview
6pm – 7pm Panel discussion continues plus arrivals at Westminster Abbey
7pm – 7.30pm ABC TV: local News bulletins (6.30pm in SA + NT, 5.00pm in WA)
7pm – 7.30pm ABC News Channel and ABC Australia: live coronation coverage continues.
7.30pm – 8pm Julia Baird and Jeremey Fernandez introduce the BBC's live coverage with The King's Procession
8pm – 10pm The Coronation of His Majesty The King and Her Majesty The Queen Consort
10pm – 10.45pm Procession from Westminster to Buckingham Palace
10.45pm – 11.30pm Celebrations and the Royal Family on the Balcony at Buckingham Palace
Canada: watch King Charles' Coronation live stream
In Canada, CTV News will show King Charles' Coronation live.
Don't forget: UK nationals who are outside the country can watch the King Charles coronation free of charge on BBC iPlayer using a VPN. Details above.
Full timetable of events
Saturday 6th May – Coronation Day
6am – Public viewing areas open along main procession route
7:15am – Westminster Abbey guests start to arrive
7:30am – Live TV coverage begins on BBC
10:20am – The royal procession starts
11am – Coronation ceremony begins
1pm – Coronation procession starts back to Buckingham Palace
1.45pm – The Royal Salute takes place
2.15pm – Balcony wave and flypast
Sunday 7th May – Big Lunches
12pm – 'Big Lunches' take place around the UK to bring together communities. Prime Minister Rishi Sunak will be hosting his own at 10 Downing Street
8pm: The Coronation Concert at Windsor Castle begins
Monday 8th May – The Big Help Out
The Big Help Out will see the public encouraged to volunteer and help out their local communities.
What route will the Coronation take?
King Charles and Camilla will head from Buckingham Palace to Westminster Abbey in the Diamond Jubilee State Coach, which was first used in the state opening of Parliament in 2014. This journey will be known as the King's Procession, and will involve around 20 military personnel – relatively modest, given the occasion.
Once the ceremony is complete at Westminster Abbey, the king and queen will retrace their steps back to Buckingham Palace in the Coronation Procession. This will head around Parliament Square, up Whitehall, past Trafalgar Square, through Admiralty Arch and along the Mall.
Once there, the couple will receive a salute in the palace garden before nipping out to the balcony to wave. It's then that a six-minute flypast will kick off, involving the Red Arrows and Spitfires from the Battle of Britain Memorial Flight.
Can I watch the Coronation free online?
Yes. BBC One and BBC iPlayer – as well as ITV and ITVX – will offer royal-watchers in the UK a box seat for the historic crowning of King Charles III. The broadcast commences at 7.30am BST today, 6th May.
Can I watch the Coronation in 4K?
Yes. The BBC will broadcast the Coronation of His Majesty The King and Her Majesty The Queen Consort live in Ultra High Definition. Coverage will follow the BBC One broadcast, beginning at 07.30am and streaming right through until 15.00 on BBC iPlayer.
You'll find the UHD stream on the BBC iPlayer homepage at the beginning of the stream.