How to Watch The Last of Us
Swipe to scroll horizontally
How to Watch The Last of Us: show preview
It's been a long time coming, but The Last of Us has finally been adapted for the small screen. And word is that this intimate story about hope, survival, and love in a bleak, post-apocalyptic world isn't just one of the best video game adaptations ever, but one of best TV series in recent memory, period. The first episode arrives on January 15. Here's how to watch The Last of Us online from anywhere in the world.
The Last of Us should delight both devoted gamers and fans of prestige drama. Craig Mazin – the Emmy award-winning writer of HBO's 2017 miniseries Chernobyl – developed the show alongside the game's esteemed original creator, Neil Druckmann.
Comprising of nine hour-long episodes, it follows middle-aged smuggler Joel (Pedro Pascal) and 14-year-old Ellie (Bella Ramsey) as they traverse an America ravaged by the spread of a devastating virus called Cordyceps, something that turns its hosts into fungal mutants. And Ellie's survival is paramount, as her ostensible immunity to the disease might just hold the key to finding a cure.
It's already been praised for its bravura storytelling and performances with roles for Murray Bartlett (The White Lotus) and Nick Offerman (Fargo) as two men surviving the apocalypse together, while Lamar Johnson (The Next Step, Your Honor) and Keivonn Woodard also shine as two brothers in Kansas City trying to outwit merciless revolutionaries.
Prepare for one shatteringly brilliant drama.
When does The Last of Us air?
The Last of Us begins on Sunday 15th January or Monday 16th January depending on your location. Episodes air every Sunday/Monday after that with the final episode on 12th/13th March.
The the US and Canada, episodes air at 6pm PT / 9pm ET. The show is simulcast worldwide, so episodes arrive in UK at 2am GMT and in Australia at 1pm AEDT.
Ep 1: When you're lost in the darkness - Jan 15 (US & CAN) / Jan 16 (UK & AUS)
Ep 2: Infected - Jan 22 (US & Canada) / Jan 23 (UK & Australia)
Episode 3 – January 29 (US and Canada) / January 30 (UK and Australia)
Episode 4 – February 5 (US and Canada) / February 6 (UK and Australia)
Episode 5 – February 12 (US and Canada) / February 13 (UK and Australia)
Episode 6 – February 19 (US and Canada) / February 20 (UK and Australia)
Episode 7 – February 26 (US and Canada) / February 27 (UK and Australia)
Episode 8 – March 5 (US and Canada) / March 6 (UK and Australia)
Episode 9 – March 12 (US and Canada) / March 13 (UK and Australia)
How to Watch The Last of Us in 4K HDR and Atmos
While The Last of Us is available on Binge, Now, Sky TV and HBO Max, not all services and subscriptions offer the full fat 4K HDR action or Dolby Atmos sound.
For the full experience in the UK, you'll need Sky Q and the Ultra HD add-on. There's no 4K content on Now at present. Here are all the best Sky Q deals available right now.
For those in the States, HBO Max is definitely the way but you'll need to pay for the HBO Max commercial-free subscription. Full details just below.
And, unfortunately, for those Australia, there is no 4K content on Binge and The Last of Us is not airing on one of Foxtel's 4K channels.
USA: How to Watch The Last of Us
How to watch The Last of Us online in the US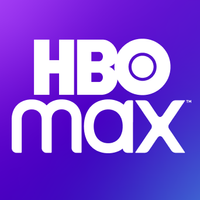 The Last of Us airs on cable channel HBO at 6pm PT / 9pm ET on Sunday, January 15. There are nine episodes in total, with new instalments broadcast at the same time each week.
If you've cut the cord or don't have HBO as a part of your cable package, then you can watch brand new series The Last of Us on HBO Max instead.
There are two HBO Max price points - $9.99 a month with commercials, or the 4K HDR, commercial-free subscription at $15.99 that also unlocks Dolby Atmos sound and the functionality to download titles to watch on-the-go.
Alternatively, and with so much quality content to binge, you might want to secure an annual membership and save 16% in the process, with the With Ads plan costing $99.99 a year and the Ad-Free membership being $159.99.
How to Watch The Last of Us from anywhere
Although HBO Max is only available in the US at the moment, it's relatively simple for subscribers to access the service while traveling outside the US using a reliable VPN or "Virtual Private Network" allowing you to watch on your laptop, smart TV, set-top box or streaming stick.
Using a VPN is incredibly simple.
1. Install the VPN of your choice. ExpressVPN is the one we recommend.
2. Open up the VPN app and choose the location of the service you wish to access. For HBO Max, you may wish to choose 'US'.
3. Then head over to HBO Max on your browser or device and enjoy watching The Last of Us online.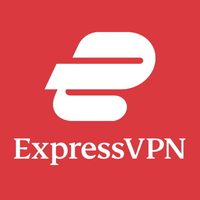 Try ExpressVPN risk-free for 30 days
ExpressVPN offers a 30-day money back guarantee with its VPN service. You can use it to watch on your mobile, tablet, laptop, TV, games console and more. There's 24/7 customer support and three months free when you sign-up
Do I need a US credit card for HBO Max?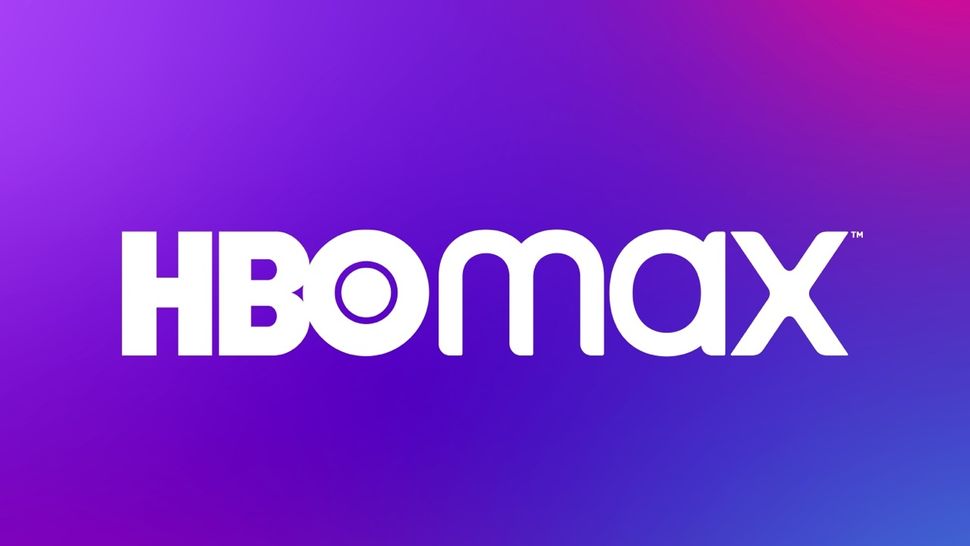 If you don't have a credit card issued in the US the best option is to use PayPal or subscribe on your iPhone/iPad or Android phone/tablet.
How to sign up to HBO Max without a US credit card:
1. Launch your chosen VPN and select US as your country
2. Create a new Apple ID/Google account remembering to have US as your country. (Apple users can use a UK phone number but should head to the Apple ID website to sign up, rather than using an app on their device).
3. Use your new Apple ID/Google account to access the US Apple App Store or US Google Play Store and download the HBO Max app.
4. Subscribe to HBO Max through the HBO Max app, using PayPal (this can be a UK account) as your method of payment.
5. You should now be able to sign in to your HBO Max account from any device.
Fun fact: you can use this method to subscribe to other US streaming services, including Hulu and Peacock TV, as well as the (cheaper) US versions of Disney+ and Netflix.
Do remember that if you can't get this working, you can always get your money back from ExpressVPN within 30 days if you've changed your mind about using their VPN service.
How to Watch The Last of Us: official trailer
UK: How to Watch The Last of Us
UK fans of The Last of Us can catch brand new episodes on TV channel Sky Atlantic from Monday, January 16 at the same time as its broadcast in the US. That means it'll premiere at 2am GMT late Sunday night / early Monday morning, before getting a second airing later that evening at the more reasonable time of 9pm GMT.
Sky subscribers can also stream The Last of Us on the go with their mobile devices through the Sky Go streaming service, which has dedicated apps for iOS, iPadOS and Android devices, along with Xbox and PlayStation consoles.
If you're not already a Sky customer, check out our dedicated guide to Sky TV deals and packages for today's best prices.
Don't fancy being locked in to a long, expensive contract? Consider the more flexible streaming option, NOW (formerly Now TV). NOW entertainment passes start at £9.99 a month and can be cancelled at any time.
Finally, if you're travelling and can't access your regional streaming services like NOW, just download a VPN. That way you can easily connect to your preferred service and its entire library of content, no matter where you are.
Canada: How to Watch The Last of Us
Cable channel Crave will air new episodes of The Last of Us in tandem with their US release, meaning the show will air weekly beginning Sunday, January 15 at 6pm PT / 9pm ET.
But, if you don't have cable, you can watch the series by subscribing to Crave's on-demand service instead. You'll need to choose between Crave Total for $19.99 (+tax) a month, or sacrifice simultaneous streams and offline viewing for Crave Mobile for $9.99 a month. First, though, new subscribers can enjoy Crave's 7-day FREE trial.
Crave offers classic HBO series, on-demand movies, Crave originals and Showtime content, including addictive TV shows like The Gloaming, Dexter, and 30 Rock, in addition to the latest HBO releases such as House of the Dragon, Lizzo: Live in Concert, and The White Lotus.
Out of the country when The Last of Us debuts? Overcome geo-blocking restrictions to connect to your streaming service back home when you purchase a VPN.
Australia: How to Watch The Last of Us
Last but not least, you can catch The Last of Us in Australia through the linear Foxtel channel from Monday, January 16 from 1pm AEDT, or on streaming services Foxtel Now or Binge, with new episodes available at the same time every week.
Binge is the most cost-effective option, with plans starting at only AU$10 a month. Even better, new customers are entitled to a generous 14-day FREE trial, meaning that you can try before you buy.
The Basic plan offers a single stream in SD quality, and you can upgrade to Standard and Premium plans if you wish and get additional streams and better video quality.
Then there's the option of Foxtel Now, which offers more of a full package and cable-like experience. Boasting 70+ channels and a 10-day free trial, get the Foxtel Now Essentials Base pack and pay just AU$25 a month to watch brand new drama The Last of Us.
Once subscribed, you'll get access to 10,000 hours of content: reality shows, dramas, comedies and documentaries including Keeping Up with the Kardashians, House of the Dragon, Modern Family, Mayans, and Gossip Girl. It also offers more than 800 movies, and content from HBO, FX, and Warner Bros.