How to watch Godfather of Harlem season 3
Swipe to scroll horizontally
Forest Whitaker returns as "Bumpy" Johnson, determined to wrest Harlem back from the Italian American mob in Chris Brancato and Paul Eckstein's Godfather of Harlem season 3. It's an acclaimed cocktail of criminal shenanigans and civil rights drama, and one of the most watched shows on MGM Plus (formerly EPIX). Godfather of Harlem season 3 has now finished its TV run but you can still watch the whole series on-demand from anywhere in the world. Full details below.
*Warning – season 2 spoilers ahead*
Following his long incarceration, Bumpy's been trying to re-establish himself as the number one crime don in Harlem. But his last attempt crashed and burned after a stray Molotov cocktail set his warehouse of heroin ablaze during the Harlem riots. So, we'll see him forced to bend the knee to the Italians once again, in particular Joe Columbo (Michael Raymond-James) of the Columbo crime family.
Yet new alliances could just alter the balance of power. Bumpy will join forces with Cuban crime lord Jose Miguel Battle (Yul Vázquez, Severance) while Malcom X (Jason Alan Carvell) does makes new bonds to hasten social change. And given Stella's (Lucy Fry) testimony against her father, Vincent "The Chin" Gigante (Vincent D'Onofrio), we might even see the collapse of the entire Italian American mafia. But more likely is that she'll end up getting whacked.
We explain how to stream all new episodes of this thrilling crime drama on-demand below through MGM Plus and other streaming services, with the following guide detailing where to watch Godfather of Harlem season 3 from anywhere now.
How to watch Godfather of Harlem season 3 online in the US
Godfather of Harlem returned for its explosive third season, and has now finished its run on the EPIX cable channel. Fortunately you can still watch every episode in full on the MGM+ streaming service. If you're not already a subscriber, you can pick up a 7-day free trial of MGM Plus. It's then $5.99 per month or $49.99 for the year. You can also subscribe to MGM Plus through Amazon Prime Video.
It's also good news for subscribers of FuboTV and DirecTV. Both of these cable cutting services are also currently offering on-demand access to all episodes of Godfather of Harlem season 3.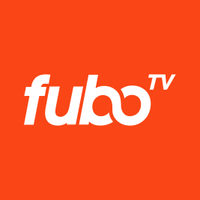 Godfather of Harlem season 3 with 7-day Fubo TV trial
Fubo TV's basic package starts at $74.99 per month and comes with a tonne of on-demand entertainment, as well as access to over 130 US cable channels (including Fox, NBC, NFL Network and ESPN) and cloud DVR with thousands of hours of space to store shows.
You can watch on 10 screens at once on your home wi-fi, plus another two on the go. You can watch on most smart devices, and payment is monthly with no tie-ins beyond that – you can cancel at any time.
How to watch Godfather of Harlem season 3 online from outside your country
Out of the country when Godfather of Harlem season 3 drops? Then you'll find geo-blocks stop you connecting to your usual streaming service and watching this acclaimed show.
Luckily, there's a simple solution to this. Downloading a VPN will let you to stream Godfather of Harlem online no matter where you are. It's a simple bit of software that changes your IP address, meaning that you can access on-demand content or live TV just as if you were at home.
Use a VPN to watch Godfather of Harlem from abroad: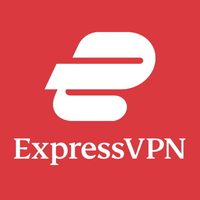 Try ExpressVPN risk-free for 30 days
ExpressVPN hits it for six with a 30-day money back guarantee with its VPN service. You can use it to watch on your mobile, tablet, laptop, TV, games console and more. There's 24/7 customer support and three months free when you sign-up. Try it – it's easier than you think.
How to use a VPN for Godfather of Harlem
Using a VPN to watch Godfather of Harlem season 3.
1. Install the VPN. ExpressVPN is the one we recommend – its ultra-reliable.
2. Open up the VPN app and choose the location of the service you wish to access. For Godfather of Harlem season 3, for example, you could select 'US' to access your cable-cutting streaming services in the States.
3. Then head over to your usual VOD streamer on your browser or device and enjoy Godfather of Harlem live or on-demand.
---
Can I watch Godfather of Harlem season 3 online in Canada?
Unfortunately, there's been no news stating season 3 will be available to Canadian viewers anytime soon. Given that the second season landed on Disney Plus Canada a whole year after its US broadcast, we'd expect a similarly long wait before the latest episodes are ready to stream.
If in Canada and away from home then, don't worry about missing the new season. By purchasing a VPN you can effortlessly connect to your streaming service back home, and catch all new episodes of Godfather of Harlem as soon as they're released.
How to watch Godfather of Harlem: stream season 3 in Australia
Aussies barely have to miss a beat before catching Godfather of Harlem season 3.
Stan offers a very generous 30-day free trial to new customers. In that time, you could binge all of Godfather of Harlem season 1, 2 and 3, which are part of Stan's streaming library.
After the free trial, paid memberships begin from AUS$10 a month. The mid-tier Standard option is AUS$16, while for the Premium plan, you pay $21 for Ultra HD quality and four simultaneous streams.
And if you're travelling, remember that you can connect to your home VOD services from anywhere with a VPN. We recommend Express VPN, which currently provides three months extra FREE with an annual plan.
Can I watch Godfather of Harlem season 3 online in the UK?
There's been no announcement if the UK streaming home of Godfather of Harlem - formerly Starzplay and now known as Lionsgate Plus - will be getting new season 3 episodes anytime soon. There was a lag of a few months between last season's debut in the States and subsequent release in the UK, so we expect this to hold true for the show's third season.
The wait might just be a good opportunity to revisit Bumpy's early conflicts with the Italian crime families of 1960s New York. Both seasons are available to be streamed with membership to both Amazon Prime and the Amazon Channel Lionsgate Plus. New subscribers can get 30-days free membership to Amazon Prime, in addition to a 7-day free trial of Lionsgate Plus. But when those trial periods expire, you'll pay £8.99 and £5.99 respectively, for a total monthly fee of £14.98.
Away from home? Don't worry. You can still connect to your favorite live TV or VOD service with a VPN. And, not only will it let you watch regionally restricted content, but it'll keep your private information safe online too.
MORE:
Our pick of the best streaming services
15 of the best movies on Netflix right now
Treat your eyes and ears to 14 of the best live streams and concerts