Welcome to Audiophile Club. The first rule of Audiophile Club is: you do talk about Audiophile Club. The second rule of Audiophile Club is: you do talk about Audiophile Club! If there was a Fight Club-inspired set of eight rules to join such a club, Sennheiser might vote to make the third: everyone is welcome. (After all, the film's third rule – if someone yells "stop!", goes limp or taps out, it's over – probably wouldn't be suitable, though going limp at hearing your favourite song sound the best you've ever heard it wouldn't be inconceivable!)
The German company has long manufactured higher-end 'audiophile headphones' for the more discerning music listener fortunate enough to be able to afford them, but head to that very section on the company's website and you'll see that these 'audiophile headphones' – almost all wired (perhaps that would be Sennheiser's suggestion for a fourth rule…) – now include a range of in-ear and over-ear pairs at a range of prices, from as little as £130 / $150 / AU$240.
Sennheiser IE 200 tech specs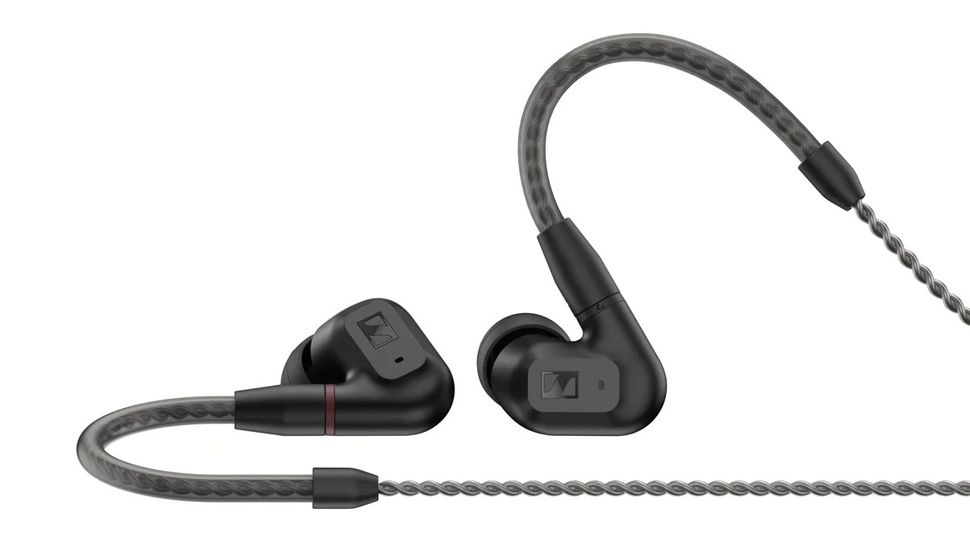 Type Wired in-ear headphones
Bluetooth? No
Cable length 1.2m
Weight (without cable) 4g
Connectors MMCX, 3.5mm
Finishes x1
Ear tip sizes x3 (memory and foam)
Indeed, Sennheiser has in recent years increased the accessibility of this revered range (which, if you were wondering, sits above its standard 'Headphones', its true wireless earbuds and noise-cancelling wireless over-ears, for example) – and none more so than with the introduction of the IE 200 wired earbuds. The Sennheiser IE 200 come into the range at that aforementioned price, taking up the entry-level spot and arguably representing the brand's most valiant effort yet to encourage more people to experience 'audiophile'-grade sound quality.
Carrying that 'IE' naming can be seen as wearing a badge of honour at this point, considering more than one of the company's IE earbud models has achieved acclaim – the IE800 from 2013, for example, were three-time What Hi-Fi? Award winners despite their then-£600 price tag. That is a figure which would no doubt be considered just as ludicrous an amount to spend on earbuds today as it would have back then. Much more recently, the IE900 proved their sonic quality so completely that we couldn't help but conclude that they justified their four-figure asking price. The IE series has since become more attainable with the arrival of the IE600 and IE300, albeit to less fanatical fanfare in the latter case, which we didn't believe cut the mustard against their closest rivals.
While fewer headphones manufacturers are bothering with mid-range wired headphones as much as they might've done 10 years ago, there remains an excellent sonic benchmark for the Sennheiser IE 200 to strive for. So, how do they get on?
Design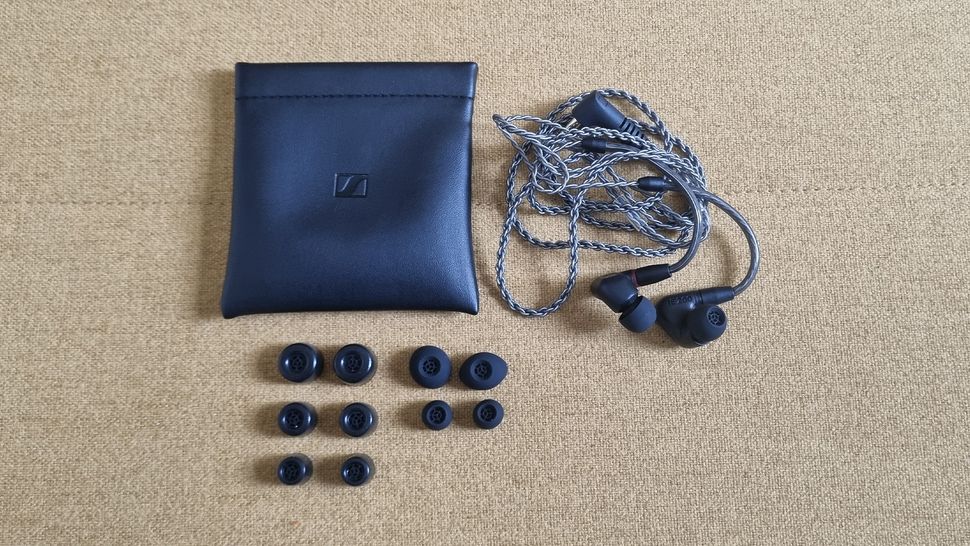 Anyone considering wired in-ears at this level is almost certainly after better sound quality than wireless alternatives at the same price point can offer them. Either that or they have forgotten to charge their previous wireless pair one time too many. Wired in-ear headphones are not more hassle-free to wear than the floods of Bluetooth earbuds available (not least as many phones now require a dongle to accommodate them), nor do they carry as much street cred. They can't respond to app control, nor can they connect to two devices at once (without a physical splitter).
To put it crudely, they remain two drivers inside two earbud housings on a wire terminated with a jack, capable of delivering sound but little else. In the IE 200's case, such components keep their 'Audiophile' end of the deal. The 1.2m braided cable feels reassuringly durable and, thanks to MMCX connectors at the earbud end, can be swapped out for another down the line. The finger-length ends nearest the earbuds are covered by a tubing designed to wrap around ears for a more secure fit, while the relatively non-descript black housings themselves are discreetly compact. Three sizes of silicone and memory foam eartips, plus a pleather pouch (less 'audiophile' but reasonable for the price), complete what amounts to the kind of generous, well-considered design you might expect from a company that has been in the business for as long as Sennheiser has. The only small negative here is the absence of an in-line remote, something the IE 200 share with the rest of the range.
Sound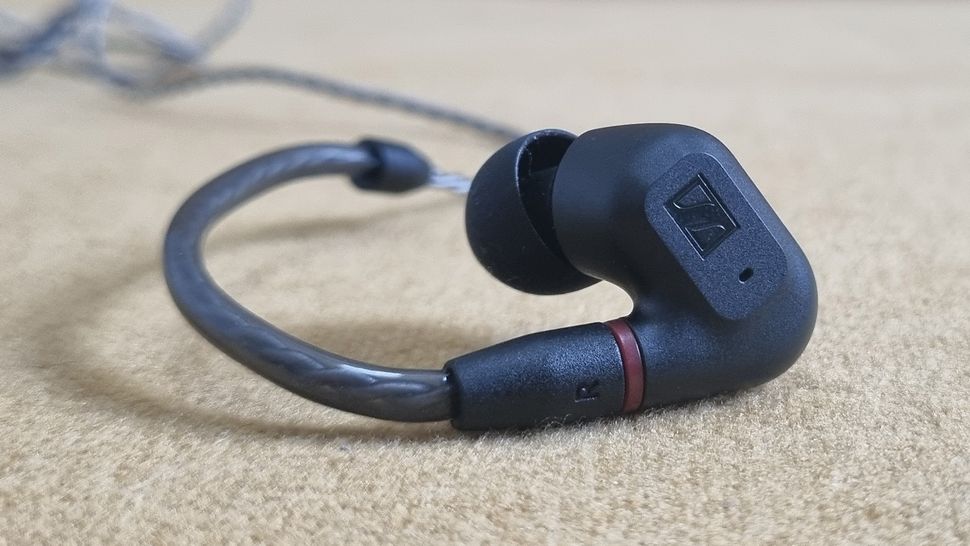 Another discernible lineage between the IE 200 and their siblings is their sonic character, which is as recognisable to us as a Warhol painting would be to a pop-art fan. Clear, rich and weighty, they're instantly likeable, and anyone who has experience with similarly priced wireless earbuds may very quickly realise that they don't get you anywhere near the Sennheisers' level of openness, clarity and insight. It's worth noting that if you aren't hearing that lushness and are scratching your head over our descriptions of 'rich' and 'weighty', you should try different ear tips and make use of that tubed cable as a hook to achieve a secure fit and correct seal.
The fullness that extends the frequency range, from its potent highs to its very present lows, does wonders for the plunging percussive and operatic vocals that make up Young Jesus's Rose Eater. The song's theatrical composition is lapped up by the Sennheisers' authoritative sonic signature like milk from a saucer in front of a kitten. The IE 200's level puts them on the cusp of what we'd recommend using with a budget portable DAC, though know that the earbuds' transparency is enough for owners to benefit from having one. We unplug the earbuds from our Macbook Pro's 3.5mm output and put them into the jack of the Chord Mojo 2 (admittedly an overkill choice for the IE 200's capabilities; an AudioQuest DragonFly Black would be more like it), and the extra detail is palpable – there is greater precision to the melody-leading piano notes, more textural variation to the twinkling sounds, and greater impact to the song's drum-strike substratum.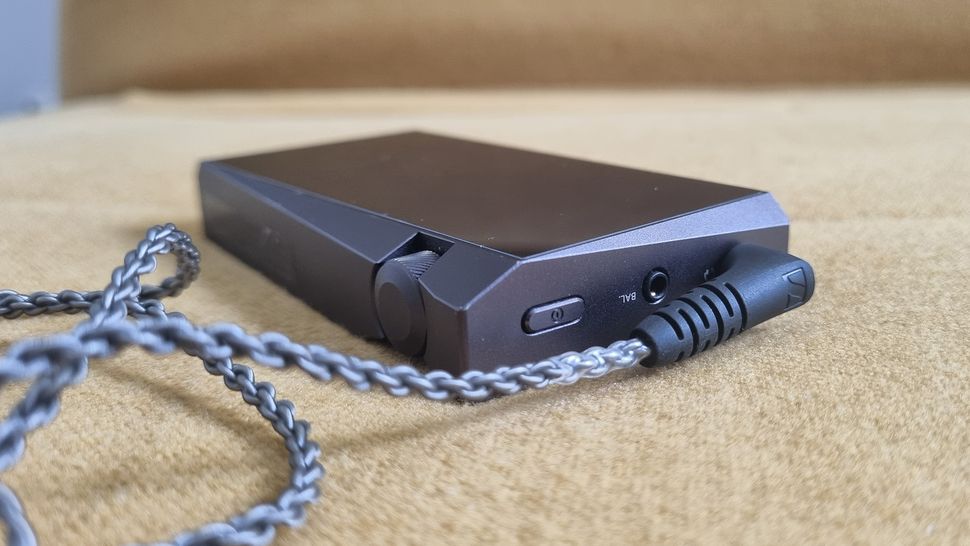 Over to something a little sprightlier, Big Thief's folk-infused Spud Infinity, and the IE 200 communicate the joviality with a clear, agile midrange. The spring-boing sounds at the farthest sides of the soundstage are a reminder of the earbuds' breadth, while their audibility as they move beneath the vocal and guitar melody is a testament to the Sennheisers' finer-detail retrieval.
This is about as get up and go as the IE 200 like to go, though. Their easy-breezy nature turns away from attacking tracks that demand drive and bite, which leaves such music feeling a little misrepresented. Play some of our highly charged go-tos – M.O.P.'s Ante Up, Eminem's Bezerk and The Chemical Brothers' Das Spiegel – and the deliveries feel a little restrained, like a sober introvert in a karaoke bar.
Verdict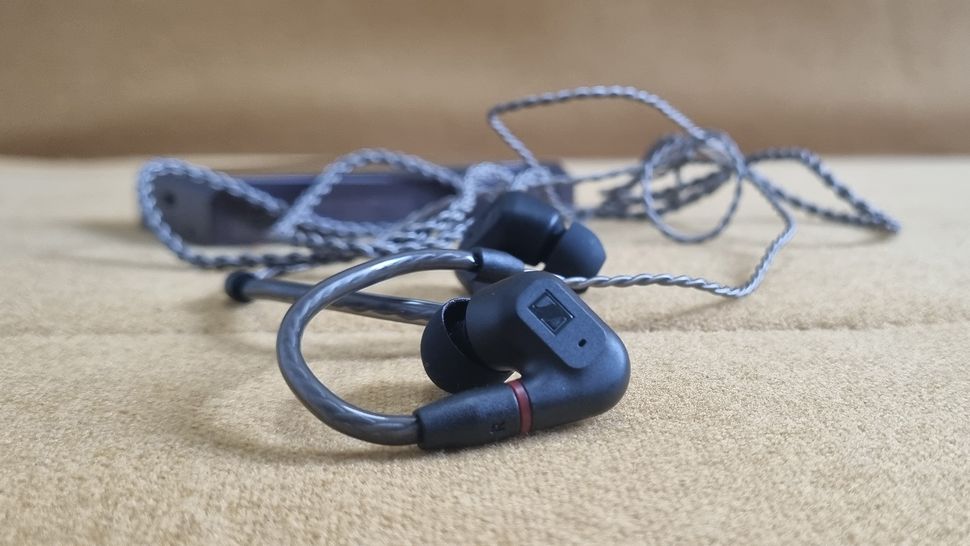 Ultimately, as with their design, the IE 200's performance justifies their inclusion under the brand's 'Audiophile' umbrella. More sonic sting in place of some of that smoothness, and an in-line remote if we're being picky, would make them ideal earbuds at a level where the wire still makes sense for outright sound quality. But even without that, the Sennheiser IE 200 make good on their mission to welcome more people to the Audiophile Club.
SCORES
MORE:
Read our review of the Shure Aonic 3
Also consider the SoundMagic E11C