iPod Touch deals are everywhere right now, so whether you're in the market for a cheap iPod Touch 6th generation or looking for a deal on the latest 7th generation iPod Touch, now's a great time to buy.
With a 4in screen, 128GB storage (the maximum available), a 40-hour battery life and an 8MP camera, the iPod Touch remains a tempting alternative to the iPhone for those that don't need cellular coverage.
This could be one of the last chances to snag a bargain on this veteran player, so if you have the cash and second pocket for a portable music player, get this one in your basket while it's cheap.
We've rounded-up the best iPod deals below so you can find a the cheapest price on the 6th or 7th gen iPod Touch.
Worth knowing: Apple could launch a new iPod Touch with FaceID and a 5.4-inch OLED, although nothing's materialised yet.
The best iPod Touch deal in the UK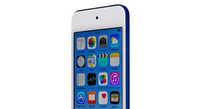 iPod Touch 7th gen £199 at Amazon
The latest iPod Touch is in stock at Amazon, delivering 32GB of storage, the A10 Fusion chip and 4-inch Retina display.
The best US iPod Touch deal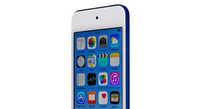 iPod Touch 32GB $199 at Walmart
The latest iPod Touch is getting very hard to find in the US, especially at a decent price. But Walmart has stock of the blue model for $199n, delivering 32GB of storage, 4-inch Retina display and all your favorite apps.
MORE:
Best Apple iPod Touch alternative 2022
Our pick of the best portable music players
And the best music streaming services