Le Mans live stream 2023
You can watch a Le Mans live stream for free on L'Equipe in France now, and Quest in the UK. Use a VPN to pick up your usual stream from anywhere in the world, if you happen to be away from home as Ferrari and Toyota battle for victory on day two of legendary endurance race. Full details on how to watch a free Le Mans live stream from anywhere just below.
Swipe to scroll horizontally
2023 24 Hours of Le Mans preview
Arguably the toughest of the three races that comprise the legendary Triple Crown of motorsport, the 24 Hours of Le Mans is one of the most important events in auto racing. The 2023 edition promises to be the biggest of all time, taking place 100 years after the first. To give you an idea of the level of pageantry you can expect, a one-off, 1.5-metre tall trophy has been commissioned to mark the occasion. Dawn has broken and the race has passed the 16-hour mark, with Toyota has swapping the lead with Ferrari. Cadillac are also in the mix. Get ready for an epic finish at 3pm BST today, with the final few laps likely to prove decisive.
One thing they didn't have in 1923 was the super-powered Hypercar class, which will be contested by 16 teams and seven different manufacturers: Toyota, Ferrari, Cadillac, Porsche, Peugeot, Vanwall and Glickenhaus.
Toyota's teams have finished both first and second at all three races of the FIA World Endurance Championship so far, but Le Mans is bigger than all of the other events combined. Make no mistake about it, given the choice between the championship title and the 24 Hours of Le Mans, most drivers would choose Le Mans every single time.
Esteemed past champions Sebastien Buemi (Toyota), Andre Lotterer (Porsche) and Romain Dumas (Glickenhaus) are all looking to capture that winning feeling again, though they're not necessarily the biggest names in contention. Former F1 world champion Jenson Button will be worth a watch, not least because he'll be driving a NASCAR, while Scott Dixon, Robert Kubica and Michael Fassbender are all competing too.
Ready to watch 62 cars scream around the world-famous Circuit de la Sarthe at up to 330km/h? Read on to find out where to get a 2023 Le Mans live stream from anywhere in the world. A free Le Mans live stream is available via Quest in the UK, and L'Equipe in France. Use our favourite streaming VPN to watch your local live stream from anywhere, if you're currently overseas.
Le Mans free live streams
Viewers in the UK can watch free Le Mans 2023 coverage on Quest, which is available to live stream via Freeview, while L'Equipe is providing free coverage in France.
Watch a Le Mans live stream from anywhere
Most live sports coverage is location-sensitive. So, you won't be able to access your usual service when travelling away from home. A VPN (Virtual Private Network) is a small but powerful app that lets you select your preferred location and quickly unblock any Le Mans live stream – including that free option.
ExpressVPN is our pick of the best VPN services. It's affordable, fast and easy to use. Try it risk-free for 30 days and see for yourself.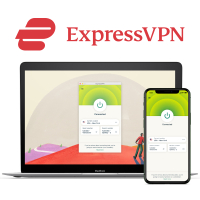 Try ExpressVPN risk-free for 30 days
ExpressVPN offers a 30-day money back guarantee with its VPN service. You can use it to watch free F1 live streams on your mobile, tablet, laptop, TV, games console and more. There's 24/7 customer support, too. Try it – you'll be surprised how simple it is. Five stars.
How to use a VPN for any Le Mans live stream
1. Sign up to the VPN of your choice. ExpressVPN is the one we recommend for smooth, speedy video streaming.
2. Open the VPN app and choose your location. For Le Mans, you may wish to choose 'UK' to unblock Quest and Freeview.
3. Then head over to Quest on your browser or device and enjoy the free Le Mans live stream.
You might also try NordVPN, which also comes with a 30-day money-back guarantee, and Surfshark, which offers 24-hour assistance. Both performed very well in our tests.
Watch a Le Mans live stream in the UK
The entirety of Le Mans 2023 is being shown live on Eurosport via Discovery+. The race is set to begin at 3pm BST on Saturday afternoon.
A subscription to Discovery+ (Entertainment & Sport) costs £6.99 per month or £59.99 per year, and includes French Open tennis, Grand Tour cycling, major snooker and much more besides.
Free-to-air TV channel Quest, meanwhile, will be airing live coverage of the race live between 11pm and 3am BST.
Watch a Le Mans live stream in the USA
Viewers in the US can watch Le Mans 2023 from start to finish on MotorTrend. The race is set to begin at 10am ET / 7am PT on Saturday morning.
If you don't have the channel on cable, one of the cheapest ways to tune into Le mans is via the MotorTrend Plus streaming service. A subscription costs $4.99 per month, or $44.99 per year.
OTT streaming services Sling and FuboTV are excellent options too.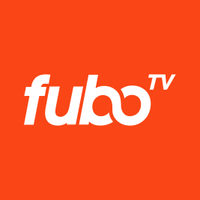 FuboTV Free 7-day trial | $74.99 a month
Fubo TV includes MotorTrend (plus ABC, CBS, NBC, and Fox) so it's a great way to stream sports, including Le Mans 2023. The app supports Roku, Fire TV, and iOS/Android devices. No contract, cancel anytime.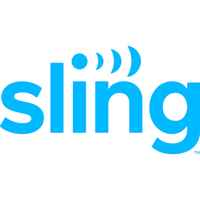 Le Mans on Sling TV $10 off your first month
Sling Orange also provides streaming access to MotorTrend. A subscription costs $40 per month, but you'll get $20 off your first month. There's no contract and you can cancel at any time. What's to lose?
Australia: Le Mans 2023 live stream
Le Mans 2023 is exclusive to Stan Sport in Australia. The race is set to begin at 12am AEST on Saturday night/Sunday morning.
New users can start a 7-day free trial of Stan Sport to watch the race ad-free, live & on demand (regular Stan subscription also required). Stan Sport also has the rights to Formula E and Champions League football.
Don't forget: French viewers travelling abroad in Australia can use a VPN watch the race free on L'Equipe. Scroll up for details.
Le Mans 2023 schedule
All times BST
Wednesday 7th June
1pm-4pm – Free practice 1
6pm-7pm – Qualifying practice
9pm-11pm – Free practice 2
Thursday, 8th June
2pm-5pm – Free practice 3
7pm-7.30pm – Hyperpole
9pm-10pm – Free practice 4
Saturday, 10th June
9.30am-9.45am – Warm up
3pm – LE MANS 2023 START
Sunday, 11th June
3pm – Finish
24 hours of Le Mans: history, stats and facts
Between 1925 and 1969, drivers sprinted to their parked cars to start the race. That all changed in 1969, when F1 driver Jacky Ickx, who considered this type of start to be dangerous, walked to his car in protest. From 1971, a rolling start was introduced with the green flag given after the cars take a warm-up lap.
Le Mans has always had a reputation as one of the more dangerous races on the World Endurance calendar. The 1955 Le Mans disaster at the Circuit de la Sarthe saw large pieces of debris fly into the crowd, killing 83 spectators and French driver Pierre Levegh.
Of course, safety is a bigger priority these days. In 1999, Scottish driver Peter Dumbreck walked away from an epic crash that saw his Mercedes CLR flip through the air and land in the woods, just ahead of Indianapolis corner. (You can watch the heart-in-mouth moment on YouTube).
You probably know that race winners celebrate with a bottle of champagne, but did you know that the tradition was invented at Le Mans by US racer Dan Gurney? After beating Ferrari in 1967, Ford driver Gurney grabbed a bottle of champers and let rip. "Henry Ford joined us on the podium," said Gurney later. "We were exhilarated, because we had just beaten Ferrari. It was a great moment, so I just sprayed it all around."