Watch Class of '09
Class of '09 premiered with the first two episodes on FX on Hulu on Wednesday 10th May but it's not available to watch in the UK or Australia just yet. So, if you're a Hulu subscriber away from home, make sure to use a VPN to watch Class of '09 from abroad. Full details on the new FBI crime thriller, and how to watch it where you are, below.
Watch Class of '09 stream: preview
Combing crime drama with AI-themed futurism, Class of '09 is a new suspense thriller that offers up a dystopian window into the future of law enforcement.
Starring Oscar nominee Brian Tyree Henry and House of Cards' Kata Mara, the pair play two bright FBI recruits, with the show charting their slide into becoming battled-hardened, cynical veterans through periodic flashbacks.
Henry takes the role of Tayo, an unorthodox agent, and Kate Mara stars as Poet, who specialises in going undercover with the pair initially committed to Bureau's mantra of a "devotion to the pursuit of truth and knowledge".
As the show develops the two characters are forced to confront a world where that truth has become difficult to discern, presenting situations where they may have to compromise those values to adapt in the fight against crime.
Shining a timely light on artificial intelligence's potential impact on the justice system, the series is created and executive produced by Tom Rob Smith, the creator of The Assassination of Gianni Versace: American Crime Story.
When is Class of '09 released?
Class of '09 is an eight part limited-series. The first two episodes dropped on Hulu in the US on Wednesday 10th May. The remixing episodes are released weekly on Wednesdays until the concluding episode on June 21.
Class of '09 episodes
Episode 1: Part of Something – 10th May, 2023
Episode 2: The Fitness Test – 10th May, 2023
Episode 3: Thank you for not driving – 17th May, 2023
Episode 4: Not your girlfriend – 24th May, 2023
Episode 5: The Problem is People – 31st May, 2023
Episode 6: Hogan's Alley – 7th June, 2023
Episode 7: TBC – 14th June, 2023
Episode 8: TBC – 21st June, 2023
US: watch a Class of '09 live stream
In the US, Class of '09 is an FX Original and therefore streams on Hulu. Hulu costs which costs $7.99 a month, or $12.99 a month bundled with Disney+ and ESPN+. You can also get a 7-day free trial.
Watch Class of '09 from anywhere
You won't be able to watch your regular Class of '09 stream while traveling abroad. Your streaming service will spot that you're in a foreign country and block you. You can use a VPN (virtual private network) to get around this, though.
It's a straightforward piece of software which sets your device to appear as if it's in the right country, allowing you to watch Class of '09 from anywhere in the world.
We rate ExpressVPN as the best VPN. It offers a 30-day guarantee for all your money back if you're not happy with the service.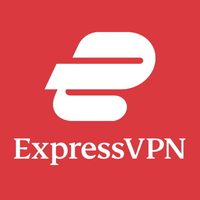 Try ExpressVPN risk-free for 30 days
ExpressVPN offers a 30-day money back guarantee with its VPN service. You can use it to watch a Class of '09 stream on your mobile, tablet, laptop, TV, games console and more. There's 24/7 customer support and three months free when you sign-up. Try it – it's easier than you think.
Watch the Class of '09 trailer
Can I watch Class of '09 in the UK?
As Class of '09 is an FX Original and there's a strong likelihood the show will soon appear on a streaming service in the UK.
Unfortunately there's no confirmation of that right now, nor a release date for when it'll be available to watch in the region.
Can I watch Class of '09 in Australia?
It's a similar story for crime drama fans Down Under, with no confirmed release date for the show in Australia.
If you're travelling to Australia and want to watch the show from your regular source, simply use a VPN to access your local Class of '09 stream without being geo-blocked.