It's January, which means the Consumer Electronic show (CES 2013) is in full swing bring with it new TVs galore. Panasonic is one of the main players in this space, and like most of its rivals, it has taken to the Las Vegas tech show to unveil its new range of TVs for 2023.
The brand's offerings were among our favourite TVs of last year, with one model making our list of best OLED TVs. So we're excited to see what it has in store for 2023.
At time of writing, the firm has only officially confirmed one new TV – the top-of-the-range MZ2000. But it's sure to announce all the details of the rest of its range soon (though last year this wasn't until May, so we could be in for a wait). Until then, we've filled in the blanks with what we expect from the new models, based on last year's range.
Panasonic's best HDR picture yet
Panasonic's flagship MZ2000 OLED TV follows the five-star LZ2000, so hopes are high it will be another stellar effort. And on paper, it definitely seems so. It promises Panasonic's "best and brightest picture" yet, thanks to its new custom OLED panel that the brand has christened Master OLED Ultimate. It's powered by Panasonic's HCX Pro AI processor, has a new multi-layer heat management system, and uses Micro Lens Array (MLA) technology to better focus the light from the panel's OLEDs and increase brightness.
The result? Peak brightness that's a staggering 150 per cent higher than Panasonic's 2022 OLED TVs. Which should make it perfect for HDR content, based on how great movies looked when we watched them on last year's Panasonic OLEDs.
Better reading the room
Like Panasonic's previous OLEDs, the MZ2000 supports Filmmaker Mode, which aims to present the picture exactly as the director intended. But the new set takes this a set further – it features an upgraded ambient colour temperature sensor that's better at detecting the lighting conditions in your room. Though we haven't tested it yet, so can't confirm how we it works, according to Panasonic this lets the set more accurately adjust the colour and contrast to give you the optimum viewing experience. And as with previous OLEDs, Panasonic has again enlisted the help of long-time collaborator and renowned Hollywood colourist Stefan Sonnenfeld to ensure it's as accurate as possible. Again, we haven't reviewed the new set yet, but considering the wonderfully, as the director intended it, results past Panasonic TVs we've tested we have high hopes for the new model.
Sound by Technics
The LZ2000 was very impressive on the audio front during our checks last year, and we're glad to see Panasonic continue that focus with the MZ2000. The new TV is equipped with a Dolby Atmos sound system that's tuned by Panasonic's hi-fi brand Technics.
This features multiple built-in upward-firing, side-firing and front-firing speakers. The front speaker array runs the whole width of the TV behind a speaker grille, and now features a wider soundstage. It also features three modes that give you greater control over where to place the sound: in one point (Pinpoint Mode), a certain place or group of people (Area Mode) or boosted in one particular spot (Spot Mode).
The bass-boosting algorithm has been upgraded too, and should lend the low end more impact when a soundtrack requires it.
Gamers' delight
The MZ2000's increased brightness will of course benefit everyone whether they're watching or playing video games on the TV, but gamers also get a new True Game Mode. This promises to be as carefully calibrated as the TV's movie presets. Panasonic says the MZ2000 will have improved tone mapping for more accurate HDR, as well as dedicated audio modes for gaming. ALLM and VRR (including G-Sync and Freesync) are supported once again as well. ALLM and VRR are key features we expect on any modern gaming TV that let the set adjust the frame rate. This means they can raise it above the traditional 60fps, offering more responsive gameplay when a compatible console, like the PS5, is connected to an HDMI 2.1 port.
However, like its predecessor, it still only has two HDMI 2.1 sockets that support 4K/120Hz. Which is a little disappointing, considering that its high-end rivals boast four such ports. Its Dolby Vision game mode has a maximum refresh rate of 60Hz too, rather than 120Hz, which could turn off some Xbox Series X gamers.
Panasonic 2023 TV range breakdown
That's some of the highlights of the new range, then. But which exact models can we expect?
As we say, Panasonic has only announced the MZ2000 so far. But we would be amazed if it didn't unveil the following TVs as well...
Panasonic MZ2000 OLED TV
This is Panasonic's range-topper for 2023, an all-singing, all-dancing follow-up to the excellent LZ2000. The 77-inch model has a slightly upgraded screen on the smaller models – Panasonic calls this Master OLED Pro Cinema Size.
Panasonic MZ2000 specs:
Sizes: 55-inch, 65-inch, 77-inch
Display type: Master OLED Pro Cinema Size (TX-77MZ2000B), Master OLED Ultimate (TX-65MZ2000B and TX-55MZ2000B)
Resolution: 4K
Processor: HCX Pro AI Processor
HDMI 2.1: Yes x2 (4x HDMI total)
Gaming features: Game Mode, VRR, ALLM, AMD Freesync Premium, G-Sync Compatible
Sound: 360° Soundscape Pro
Panasonic MZ2000 pricing:
Panasonic TX-77MZ2000B: TBC
Panasonic TX-65MZ2000B: TBC
Panasonic TX-55MZ2000B: TBC
Panasonic TVs we're still waiting to see
While the TV looks great, this is the only one Panasonic's shown off so far. Below you can see a breakdown of other sets we're hoping to see later this hear.
Panasonic MZ1500
Speculation time. Panasonic hasn't announced a TV with the model number MZ1500. But going on past form, we're willing to bet that it will. It's likely to occupy the same space as last year's LZ1500 (pictured) – namely, as a similar offering to the MZ2000, but with a simplified sound system.
It's also likely to come in a greater range of sizes – the LZ1500 came in 42- and 48-inch models, to go with the same 55- and 65-inchers of its more expensive sibling.
Panasonic MZ1000
Like the LZ1000 (pictured) before it, the MZ1000 is likely to be another step down from the flagship MZ2000. The LZ1000 featured a Master OLED panel, rather than the Master OLED Pro of its more premium siblings. We've no reason to assume the MZ1000 won't have a similarly downgraded screen.
Panasonic MZ980
Like the LZ980 (pictured) from last year, the MZ980 is likely to be basically identical to the MZ1000 apart from sporting a lesser screen (the LZ980 had a non-Master OLED screen). It's also likely to be exclusive to a certain retailer, just like its predecessor.
Panasonic MX940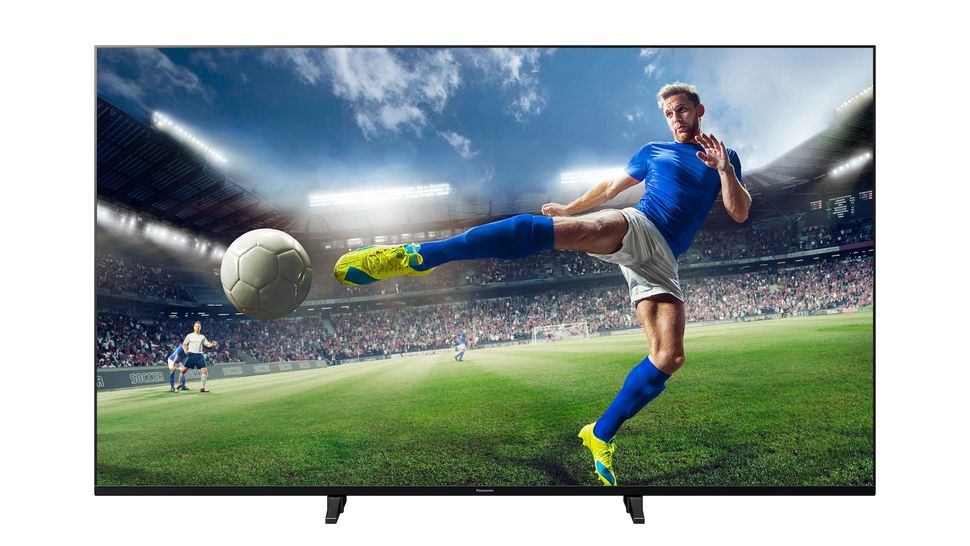 Now onto Panasonic's LCD TVs. Last year saw it launch the LX940 (pictured), which had a 120Hz LCD panel with LED backlight. However, this model was EU-only, and didn't launch in the UK, so here's hoping a possible MX940 could see the light of day on these shores.
Panasonic MX800
The UK did get one non-OLED Panasonic model last year though. This was the LX800, which, unlike the rest of Panasonic's range, ran Google's Android TV operating system. It came in 43-, 50-, 55-, 65- and 75-inch sizes – the two smaller models had HDR Bright Panel+ displays while the bigger sets were designated as HDR Cinema Display. Fingers crossed we see an MX800 this year with some slight upgrades.
MORE:
Read our five-star Panasonic TX-65LZ2000B OLED TV review
The best TVs you can buy in 2023
QD-OLED TVs set to hit 77 inches and over 2000 nits brightness