Watch Eurovision live stream 2023
Eurovision has well and truly taken over Liverpool this week, with two semi-finals and the grand final all taking place. The final is live on BBC One and BBC iPlayer on Saturday 13th May, starting at 8pm.
Watch for free on BBC iPlayer from anywhere in the world with a VPN. Here's how.
Swipe to scroll horizontally
Watch Eurovision live stream 2023: preview
Tonight, the UK is hosting Eurovision for the first time since 1998. A year after Sam Ryder came runner-up, the 2023 competition takes place in Liverpool, as 2022 winners Ukraine are unable to host for obvious reasons. The competition has been running for a staggering 67 years, and seems to get more bonkers with each instalment. This year's promises to be one of the most out-there yet.
This week has already seen two semi-finals take place in Liverpool. For the grand finale, 26 nations will compete to see who will be crowned Eurovision winner.
The big five – the UK, France, Spain, Germany and Italy – automatically qualify each year, as do the previous year's winners, but the others have to earn their place. And there are some standouts among them. The UK's Mae Muller looks positively subdued next to Australia's Perth-based Voyager, or Germany's Lord of the Lost. Which is what Eurovision is all about.
Graham Norton is on presenting duties, joined by Alesha Dixon and Emmy Award-winning actress Hannah Waddingham, while Norton and Mel Giedroyc will take it in turns in the commentary box. There will be musical performances from last year's winners Kalush Orchestra, Sam Ryder, and past participants including GO_A, Jamala, Tina Karol, Verka Serducha, Netta and Sonia (celebrating 30 years since she came second in 1993).
British nationals can watch a Eurovision final live stream free on BBC iPlayer. Below, we'll explain full details of how to watch the Eurovision final in the US, Australia and beyond.
How to watch a free Eurovision final live stream
In the UK, the Eurovision final will be broadcast free on BBC One and streamed live on BBC iPlayer.
To watch on BBC iPlayer, simply sign up for a BBC account with an email address and a UK postcode (e.g. W1A 1AA).
Of course, BBC iPlayer is still ONLY available within the UK. Away from the UK?
Use our No.1-rated VPN to access BBC iPlayer from overseas.
Follow the step-by-step instructions below.
Watch the Eurovision final from abroad using a VPN
Even if you have a BBC account, you won't be able to access BBC iPlayer when outside the UK. The service will know your location based on your IP address, and will automatically block your access.
A Virtual Private Network (VPN) helps you get around this obstacle. It creates a private connection between your device and the internet. We've tested all the best VPN services and rate ExpressVPN as the best all-rounder...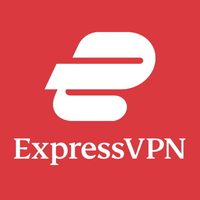 How to use a VPN for the Eurovision final
Using a VPN to watch BBC iPlayer from abroad is incredibly simple.
1. Install the VPN of your choice. ExpressVPN is the one we recommend.
2. Open up the VPN app and choose the location of the service you wish to access. For the Eurovision final, you'll want to choose 'UK' for BBC iPlayer.
3. Then head over to BBC iPlayer on your browser or device and watch the Eurovision final live stream free of charge!
You could also try NordVPN, which also comes with a 30-day money-back guarantee, and Surfshark which offers 24-hour assistance. Both performed very well in our tests.
---
USA: watch Eurovision live stream in America
In the US, viewers can watch the Eurovision final live stream on Peacock, which costs $4.99 a month.
Want a free live stream? You can watch on BBC iPlayer using a VPN. It's easy – check out our step-by-step instructions just above.
BBC iPlayer is one the best streaming services we've tested, notching up five-stars in our review.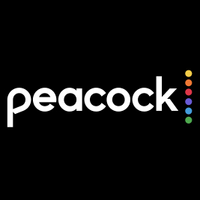 Peacock TV Premium: $4.99 a month
Peacock TV Premium includes access to live sports and over 80,000 hours of TV shows, sports and movies, including Bupkis, Major League Baseball and the Eurovision final. There's no contract and you can cancel or change your plan anytime.
Australia: watch the Eurovision final online
In Australia, the Eurovision final will be broadcast on SBS and streamed on SBS On Demand.
UK nationals who are outside the country can watch the Eurovision final free of charge on BBC iPlayer using a VPN. Details above.
Canada: watch the Eurovision final live stream
In Canada, no broadcasters are showing the Eurovision final live.
But don't forget: UK nationals who are outside the country can watch the Eurovision final free of charge on BBC iPlayer using a VPN. Details above.
Eurovision 2023 running order
The Eurovision 2023 running order for the Grand Final is as follows:
1. 🇦🇹 Austria | Teya & Salena - Who The Hell Is Edgar?
2. 🇵🇹 Portugal | Mimicat - Ai Coração
3. 🇨🇭 Switzerland | Remo Forrer - Watergun
4. 🇵🇱 Poland | Blanka - Solo
5. 🇷🇸 Serbia | Luke Black - Samo Mi Se Spava
6. 🇫🇷 France: La Zarra - Évidemment
7. 🇨🇾 Cyprus | Andrew Lambrou - Break A Broken Heart
8. 🇪🇸 Spain: Blanca Paloma - Eaea
9. 🇸🇪 Sweden | Loreen - Tattoo
10. 🇦🇱 Albania | Albina & Familja Kelmendi - Duje
11. 🇮🇹 Italy: Marco Mengoni - Due Vite
12. 🇪🇪 Estonia | Alika - Bridges
13. 🇫🇮 Finland | Käärijä - Cha Cha Cha
14. 🇨🇿 Czechia | Vesna - My Sister's Crown
15. 🇦🇺 Australia | Voyager - Promise
16. 🇧🇪 Belgium | Gustaph - Because Of You
17. 🇦🇲 Armenia | Brunette - Future Lover
18. 🇲🇩 Moldova | Pasha Parfeni - Soarele şi Luna
19. 🇺🇦 Ukraine: TVORCHI - Heart of Steel
20. 🇳🇴 Norway | Alessandra - Queen of Kings
21. 🇩🇪 Germany: Lord of the Lost - Blood & Glitter
22. 🇱🇹 Lithuania | Monika Linkytė - Stay
23. 🇮🇱 Israel | Noa Kirel - Unicorn
24. 🇸🇮 Slovenia | Joker Out - Carpe Diem
25. 🇭🇷 Croatia | Let 3 - Mama ŠČ!
26. 🇬🇧 United Kingdom: Mae Muller - I Wrote A Song
Schedule of events
Show Opening
Last year's winners Kalush Orchestra will open the show with a performance titled Voices of a New Generation. What with everything going on in their native Ukraine, it's sure to be a powerful and memorable performance.
Flag Parade
The performers from all participating nations take turns to come out on stage holding their nations' flags. During which, some of the most memorable Ukrainian Eurovision contestants from years gone by will put a new twist on their classic Eurovision entries.
Interval 1
The first of the evening's two intervals will see a performance from UK 2022 contestant Sam Ryder, the Space Man himself.
Interval 2
Titled 'The Liverpool Songbook', this performance brings together six iconic past Eurovision acts: Israel's Netta, Italy's Mahmood, Iceland's Daði Freyr, Duncan Laurence from the Netherlands, Sweden's Cornelia Jakobs and Liverpool's Sonia. It's intended as a celebration of Liverpool's considerable contribution to popular music, so expect new renditions of old classics. And plenty of The Beatles.
How does Eurovision voting work?
Audiences from each participating country vote, after which a spokesperson from each of the 37 nations presents the points awarded (the UK's will be presented by Catherine Tate). The most any country can award another is 12, and the least is the dreaded 'nil pwa'.
But that's just the beginning. Once we have these votes, votes cast by telephone from each participating country – and for the first time, viewers in the rest of the world – are totted up, providing one overarching score for each song. This can change everything, so it could well go down to the wire.
Can I watch the Eurovision final free online?
Yes. BBC One and BBC iPlayer will offer Eurovision fans in the UK a front-row seat for the first Eurovision hosted in the UK since 1998. The show starts at 8pm BST on Saturday 13th May.