The third-generation Apple TV 4K is one of the best streaming devices around. Yes, it has a fluid UI that makes it a doddle to use, but it's the picture and sound quality that really impress, and that earned it a What Hi-Fi? Award in both 2022 and 2023.
But it's not exactly new. It's over a year old now, so inevitably our thoughts turn to what's next. We didn't see an upgraded model this year, which means the next version is probably due in 2024. How can Apple improve on an Award winner? Let us count the ways...
1. A new processor
This one is a no-brainer. The current model is powered by the iPhone 13's A15 Bionic chip, while the one before it ran on the same A12 Bionic as the iPhone XR. Our guess is that Apple will port the A16 chip over from the iPhone 14 Pro/iPhone 15 to use in the Apple TV 4K (2024).
Of course it could use the A17 Pro from the iPhone 15 Pro models, but that would likely push up the price of the device. It would enable console-quality gaming though, thanks to its ray-tracing abilities.
2. Better wi-fi
The existing Apple TV 4K has wi-fi 6, but newer protocols are available. Namely wi-fi 6E, and even wi-fi 7.
However, the benefits are a bit mixed. Supporting these standards could make for faster wireless speeds, but it depends on the user having a compatible router. And when was the last time you updated your router? Exactly.
Apple is rarely near the front of the pack when it comes to implementing new technology, though rumours say it could bring wi-fi 7 to the iPhone as soon as next year. Could the Apple TV follow soon after? It could potentially make for much smoother streaming and faster downloads...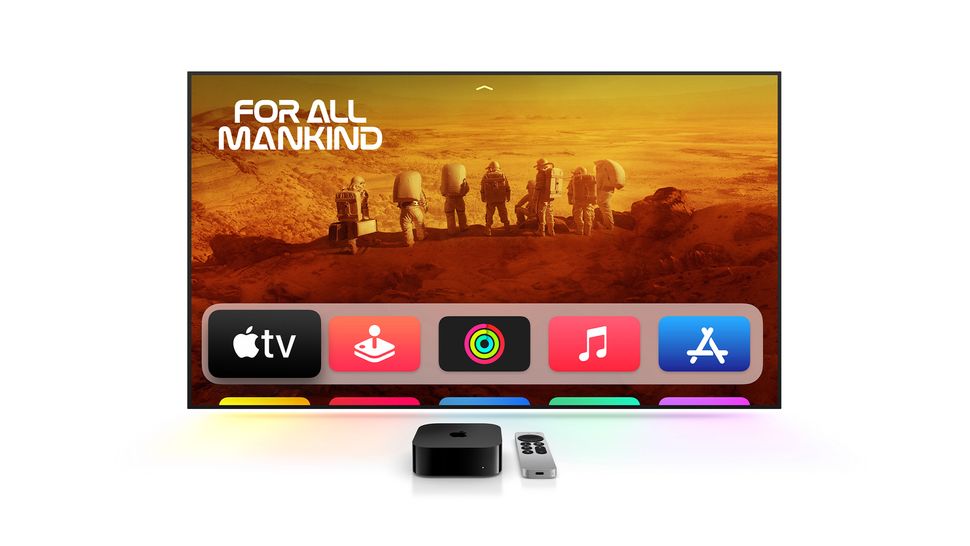 3. New software
This one could be here sooner than you think. Recently, a source revealed that the Apple TV app is getting an overhaul, including a new sidebar to make it more of a streaming hub with better integration of third-party streaming services. Now the latest beta version of the operating system (tvOS 17.2) includes that new menu, as well as a section for integrated third-party channel support for the likes of Amazon Prime Video and Disney Plus.
It also has quick access to the search function, a shortcut to the Watch Now page, an Apple TV+ streaming shortcut and access to the iTunes store and your content library.
tvOS 17.2 should roll out before the end of the year, with a December launch date mooted.
4. Better Bluetooth
The Apple TV 4K has Bluetooth 5.0, but this has been superseded – most high-end wireless devices run version 5.3, and we've even seen some with Bluetooth 5.4. Bluetooth 5.3 is more efficient, more seamless at switching between different uses and more secure. The iPhone 15 uses Bluetooth 5.3, so we would bet the next Apple TV 4K jumps to at least that version, or maybe even 5.4.
5. A lower price
Think all devices are getting more expensive? Think again. (Or, as Apple would say, Think Different.) The 2022 model of Apple TV 4K actually launched at a lower price than its predecessor. And the successor could cost even less still...
That's according to analyst Ming-Chi Kuo, who has a very good track record when it comes to Apple predictions. He reckons the next model will cost less than the current version's £149 / $130 / AU$219, with $100 being the sweet spot. Apple usually drops the price of the existing model when it unveils a new version, so the existing Apple TV 4K could drop to around this, or maybe Apple will introduce a new, cheaper model.
Apple recently put up the price of its Apple TV+ streaming service, so we guess a cheaper device to watch it on would go some way as compensation.
MORE:
Check out the best streaming services for movies and TV
Can't decide? Amazon Fire TV Cube vs Apple TV 4K
Find out what's new in tvOS 17