Walmart+ is Walmart's annual subscription service that comes with a plethora of different rewards and goodies, and what's more is that you can sign up for an annual plan for 50% off thanks to Prime Day.
This deal is only available to new subscribers for their first year of Walmart+, and you can only take advantage of this offer through July 13th, so act fast. Importantly, Walmart+ members get early access to Prime Day deals, too.
Walmart+ annual subscription Prime Day deal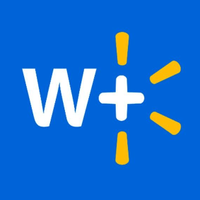 Walmart+ annual plan was $99, now $49 (save $50)
Get yourself Paramount+, free store delivery, free shipping, various savings, rewards, mobile scan & go, early access to deals, home returns, and Pluto TV with this subscription package deal while you can.
If you're a regular shopper at Walmart, the Walmart+ subscription package is likely going to be worth a look. First and foremost, you're getting free store delivery (of groceries and more) from your local Walmart as well as free shipping from Walmart's online store with no order minimum.
On top of the above, you also get access to Paramount's streaming service, Paramount+, as well as access to select ad-free streaming content from Pluto TV. Both of these services come included as part of your Walmart+ subscription, and you won't have to pay any extra for the privilege.
Other Walmart+ benefits include savings on fuel (10 cents a gallon at participating locations), a rewards system, mobile scan & go, early access to deals (including Prime Day deals), and returns from home. There's also a rotating selection of limited-time offers with Walmart+, like Lingokids Plus or Babbel.
Put simply, if you find yourself at Walmart a lot, a Walmart+ subscription may well make a lot of sense, especially so when you can sign up for a meaty 50% off the annual plan's price. If interested, make sure to act fast.
MORE:
Check out all the latest and greatest Prime Day deals live now
As well as our full review of the Paramount+ service
And our guide to all the best streaming sites