Here are some great options (some brand-new, some old favourites) at a range of prices.
Under £100
Goldring E3
Well-balanced and adaptable, this is a fine first upgrade with a wide range of talents.
Reasons to Buy
A balanced and detailed performer
Refinement and clarity
Expressive dynamics
Easy to fit
Unfussy nature
Under £250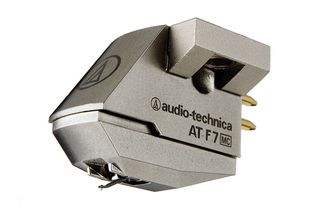 Audio Technica AT-F7
It might be a bit fiddly to fit, but once it's up and running you'll reap the rewards in the shape of its refined and subtle sound.
SPECIFICATIONS
Tracking weight: 2g
Reasons to Buy
Revealing and refined
Great with acoustic music
Good build quality
Reasons to Avoid
Doesn't time as well as the best
Tricky to fit
Under £500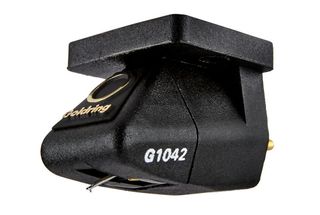 Goldring 1042
Another cartridge that takes a bit of extra effort to get in place, but it's worth the effort. Expect a detailed and musically coherent sound.
SPECIFICATIONS
Tracking weight: 1.85g
Reasons to Buy
Very revealing
Great timing
Quiet backgrounds
Easily replaceable stylus
Reasons to Avoid
A bit fiddly to install
Sensitive to set-up