Six decades after getting his first gig playing piano at a northwest London pub, Elton John is going out in style. His Sunday night headline slot on Glastonbury's Pyramid Stage will be his last ever UK show and as you'd expect he's gone all-out for the big send-off, putting together a one-off spectacular featuring all of his biggest hits and a parade of famous friends. He revealed this week that he's never been to Glasto before, either as a performer or a punter, so don't feel too down about being stuck at home this weekend – Elton John at Glastonbury 2023 is being live streamed for free on BBC iPlayer.
Watch Elton John at Glastonbury live stream 2023
Elton John's discography is the envy of every serious artist past, present and future. His second single, almost laughably, was Your Song, one of the most gorgeous ballads any of us have had the pleasure of hearing. He was 23 years old and virtually unknown at the time of its release and, fittingly for the man who would soon pen Rocket Man, it launched him into the stratosphere.
Smash hit after smash hit followed in the ensuing decades, from masterpieces like Tiny Dancer and Goodbye Yellow Brick Road, to the riotous Saturday Night's Alright for Fighting and I'm Still Standing, and the more introspective Sacrifice. Elton John's done it all, and he's set to burn out his fuse up there alone one final time.
It's probably fair to suggest that Elton John has tended to garner a little more appreciation in the US than in his native UK, and that may be at the back of his mind as he puts on one of the most significant shows of his storied career.
Who joins him up there remains to be seen, but there's huge speculation around Dua Lipa, Eminem, Lil Nas X, Billy Joel, Kate Bush, Harry Styles and Lady Gaga, many of whom he's collaborated with. This is going to be emotional, so read on as we explain how to watch Elton John at Glastonbury 2023 from anywhere in the world.
Live stream Elton John at Glastonbury free
In the UK, you can watch Elton John at Glastonbury on BBC iPlayer, which will have over 40 hours of live performances available to watch free, on-demand and in full. Simply sign up for a BBC account and you're good to go! UK citizen outside the UK?
Use a VPN to watch Elton John at Glastonbury 2023 free on BBC iPlayer from abroad while away from home.
We recommend ExpressVPN. Full instructions below.
Live stream Elton John at Glastonbury 2023 from abroad using a VPN
Even if you have a BBC account, you won't be able to live stream Elton John at Glastonbury on BBC iPlayer when you're outside the UK. The service will know your location based on your IP address, and will automatically block your access.
A Virtual Private Network (VPN) helps you get around this obstacle. It creates a private connection between your device and the internet. There are lots of VPNs to choose from, but we think ExpressVPN is one of the very best...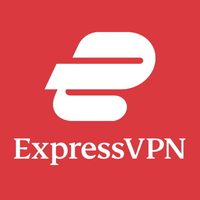 Try ExpressVPN risk-free for 30 days
ExpressVPN offers a 30-day money back guarantee with its VPN service. You can use it to watch on your mobile, tablet, laptop, TV, games console and more. There's 24/7 customer support and three months free when you sign-up.
How to use a VPN to watch Elton John at Glastonbury 2023

Using a VPN to watch Elton John at Glastonbury 2023 is incredibly simple.
1. Install the VPN of your choice. ExpressVPN is the one we recommend.
2. Open up the VPN app and choose the location of the service you wish to access. For Glastonbury, you should choose 'UK' for BBC iPlayer.
3. Then head over to BBC iPlayer on your browser or device and enjoy the free Elton John live stream.
If, for whatever reason, you can't get it working, do remember that you have the comfort of a 30-day money back guarantee with ExpressVPN. You could also try NordVPN, which also comes with a 30-day money back guarantee, and Surfshark which offers 24 hour assistance.
Pyramid Stage 2023 Sunday line-up
(All times BST)
11.00 – 11.45 The Bristol Reggae Orchestra And Windrush Choir
12.15 – 13.00 Sophie Ellis-Bextor
13.30 – 14.30 The Chicks
15.15 – 16.30 Yusuf / Cat Stevens
17.00 – 18.15 Blondie
19.00 – 20.00 Lil Nas X
21.00 – 23.05 Elton John