If you prefer nostalgic family fun to bloody-thirsty shoot 'em ups, the Nintendo Switch is the console for you. And with so many seasonal sales, now's a great time to bag the best Nintendo Switch deals.
The standard Nintendo Switch ($300) doubles as a portable console and more than makes up for its lack of 4K graphics with an awesome selection of games, from Mario Kart and Zelda, to Animal Crossing and Pokemon.
The handheld Switch Lite ($200) is purely for gaming on the go. It can't be used to play games on your TV and doesn't come with a dock. The Lite also has a slightly smaller screen (5.5in, compared to the Switch's 6.2in display).
The new Switch (OLED model) went on sale last year and, at $350, is the priciest model. The extra spend gets you an upgraded 7-inch OLED display, enhanced audio and twice as much internal storage as the standard Switch.
Ready to score a cheap console? Here are today's best Nintendo Switch deals...
Best Nintendo Switch OLED deals 2022
The new and improved Switch (OLED model) hit stores in October 2021. It's already in high demand but if you're quick, you should be able to find stock. We've listed the best Switch OLED deals below...
Best Nintendo Switch and Switch Lite deals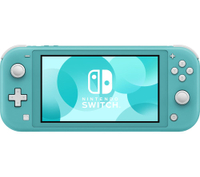 Nintendo Switch Lite $199 at Amazon
The Switch Lite is currently sold out almost everywhere, but Amazon has a few left. There are usually four colors to choose from, but this device is so popular right now you may have to settle for whatever you can get!
Best Nintendo Switch and Switch Lite bundle deals
The biggest savings are to be found when you buy a console with a game or two and/or other accessories. Cue the best bundle deals...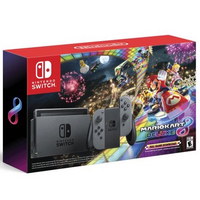 Nintendo Switch + Mario Kart 8 Deluxe $355 at Walmart
It's hard to find this bundle, but Walmart has stock available. The deal gets you the Switch console, Neon red/blue controllers, a digital copy of Mario Kart 8 Deluxe and three months' Nintendo Switch online membership. Join Walmart+ and you'll get free delivery!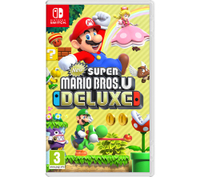 Nintendo Switch with Paper Mario $399.99 at Adorama
Adorama has some great Switch deals. This one gets you the console, JoyCon controller, hit game Paper Mario: The Origami King and a handy SanDisk 128GB memory card. Quantities are limited, so don't delay.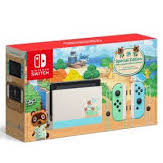 Switch Animal Crossing Edition $298 at Amazon
This bundle is getting extremely hard to come by. It includes a microSD card and a copy of Animal Crossing: New Horizons, which should go down a storm with kids of all ages.
MORE:
Shop today's best PS5 deals
Treat your ears to the best AirPods Pro deals
Upgrade your set-up with the best gaming TVs