Naim NAC252/Supercap review
Naim's NAC252 preamp is the perfect partner for its NAP250 power amp; combine them with the Supercap power supply to create a magical set-up
Tested at £9070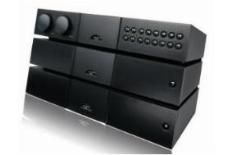 What Hi-Fi? Verdict
A superlative preamp, well worth the time and effort it takes to make it really sing: magical!
Pros
+

Drive, pace and weight

+

just about everything, really
Cons
-

Needs a bit of tweakery to be heard at its best
Why you can trust What Hi-Fi? Our expert team reviews products in dedicated test rooms, to help you make the best choice for your budget. Find out more about how we test.
Naim NAC252/Supercap/NAP250 amplifier test – £10,625