Knives Out, Rian Johnson's homage to the murder mystery genre, united an insanely talented A-list cast. It centres on the delightfully awful Thrombey family under suspicion of murder by detective Benoit Blanc, following the death of octogenarian crime writer Harlan Thrombey. Now followed also my sequel Glass Onion, you may want to catch up on the first encounter. The good news is that it's free-to-air in some places.
While impressive box office and awards glory meant Netflix snapped up the rights to its two sequels, you can't actually watch the original on Netflix worldwide – at least, not without a VPN.
Known for head-scratching films Brick (2005) and Looper (2012), Rian Johnson revitalised the moribund murder mystery genre with Knives Out. The film pits some of Hollywood's finest actors against one another as the deceitful Thrombeys (Jamie Lee Curtis, Toni Collette, Chris Evans and Christopher Plummer), taken on former 007 Daniel Craig as the Southern sleuth.
Combine that cast with an intricate plot wracked with twists, turns, and a dose of scathing social commentary, and you've got yourself one hell of an entertaining movie cocktail.
Oscar-nominated for Best Original Screenplay, it's no wonder Netflix paid $469 million for the rights to the film's two sequels. We'll explain in more detail below exactly where to watch Knives Out online from anywhere now.
How to watch Knives Out online FREE in the UK on All 4
If you're based in the UK, you can currently catch the critical and commercial movie smash Knives Out on Channel 4's All 4 service (opens in new tab). You will, however, need to own a valid TV license.
Travelling outside the UK? A VPN (Virtual Private Network) will circumvent geo-blocks and allow you to stream restricted content no matter where you are in the world. That way you can watch Knives Out on Channel 4 just as if you were at home.
How to watch Knives Out online on Netflix
Given that the original Knives Out was acquired and produced by MRC (Media Rights Capital) and distributed by Lionsgate, it's not automatically available through Netflix. However, you can still stream it in about a dozen countries worldwide, including the UK, Ireland, and Australia (sadly, it's not currently part of any US-based streaming service).
Netflix UK (opens in new tab) subscribers will find it available as part of the following price plans (in addition to sequel Glass Onion: A Knives Out Mystery): £6.99 for Basic, £10.99 for Standard (offering two streams in HD quality) and the £15.99 Premium Plan. However, due to licensing restrictions, Knives Out and other select titles are not included in the cheapest, £4.99 Basic with Ads plan.
Meanwhile, Netflix (opens in new tab) subscribers in Australia can watch the first movie in the Knives Out series (and its sequel) as part of the AU$6.99 Basic with Ads plan, with a number of different price tiers going all the way up to the AU$22.99 Premium Plan (4 streams and UHD picture quality where available).
How to watch Knives Out online from outside your own country
If you want to access your country's library of content from a different location (say you're a UK citizen in the US), licensing restrictions may prevent you from streaming Knives Out from abroad.
But a VPN (Virtual Private Network) can alter your IP address to make it appear that you're back in your home country, providing you with access to the services and content libraries you'd normally use, and from not matter where you are in the world.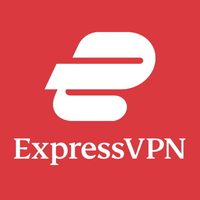 (opens in new tab)
Try ExpressVPN risk-free for 30 days (opens in new tab)
ExpressVPN offers a 30-day money back guarantee with its VPN service. You can use it to watch on your mobile, tablet, laptop, TV, games console and more. There's 24/7 customer support and three months free when you sign-up
How to use a VPN for Knives Out on Netflix
Using a VPN is incredibly simple.
1. Install the VPN of your choice. ExpressVPN is the one we recommend (opens in new tab).
2. Open up the VPN app and choose the location of the service you wish to access. For Netflix, UK nationals may wish to choose 'UK' to access their Netflix account when travelling outside the UK.
3. Then head over to Netflix on your browser or device and enjoy Knives Out online. Easy!
Can I watch Knives Out online in the US?
It's a hard 'no', sadly. Not one streaming service in the US currently own the rights to Knives Out, so it's not available as part of a monthly VOD subscription.
However, for a small fee there are half-a-dozen platforms that will let you rent this acclaimed movie: they include Amazon Prime Video (opens in new tab) at £3.99, which lets you stream the film as many time as you want within 48 hours from first viewing, or PVOD platforms like Apple iTunes, YouTube and Google Play.
If you find yourself out of the country, a VPN will let you connect to registered services from anywhere in the world. It's a simple piece of software that not only lets you access regionally-specific content, like your home Netflix library, but will protect your personal privacy online too.
How to watch Knives Out online FREE in Australia
You'll also find Knives Out as part of a Binge (opens in new tab) membership Down Under. New subscribers can enjoy a 14-day free trial (opens in new tab) first and check out their impressive library of TV series and blockbuster movies, after which plans cost from AU$10 a month for the Basic plan and up to AU$18 for the Premium option (4 streams all in HD quality).
Finally, and as detailed above, if you're travelling and want to access your VOD services, simply purchase a VPN and continue to watch all your favorite content no matter where you are.
What else can I watch on Netflix?
Netflix promises "unlimited films, TV programmes and more". The world's most subscribed-to streaming service is the home of everything from hit documentaries such as Tiger King, Bad Vegan, The Tinder Swindler and Making a Murderer, to huge dramas such as Breaking Bad, Stranger Things, The Witcher, Squid Game and Better Call Saul. Take a look at all of the best TV shows to watch on Netflix.
Netflix's is also a big mover and shaker in Hollywood – it's the only place to find Oscar nominated movie The Power of The Dog, starring Benedict Cumberbatch.
In short, a Netflix subscription will keep you entertained long after you've finished watching Knives Out and its sequel Glass Onion: A Knives Out Mystery.