iPhone 12 launch: all the Apple Event news as it happened
The new iPhone 12 is official, joined by an iPhone 12 mini, new Pro phones and a compact (and cheap) HomePod mini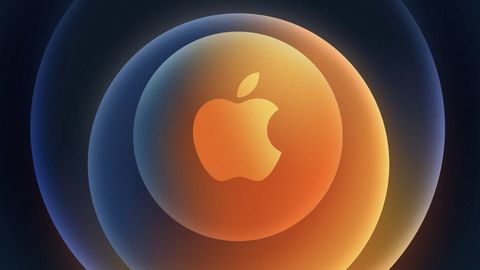 (Image: © Apple)
The much-anticipated, slightly-delayed, iPhone 12 launch event has finished and we have a plethora of new products.
There's the first 5G iPhone: the new iPhone 12 and a compact and affordable new HomePod mini.
Read on for all the Apple event news as it happened.
Refresh
First things first, here's what we expect to see from the new iPhone 12.
Four new iPhones, three sizes
OLED screens, angular design, 3D laser camera
Release date: slight delay but still autumn
Price: cheaper entry-level, from £729/$699 to £1149/$109
We're expecting major updates, including the first new iPhone design overhaul since 2017, potentially across a four-strong range of new iPhone 12 models, featuring a spread of different screen sizes.
Whereas the current iPhone – the iPhone 11 – was more a case of 'evolution' rather than 'revolution', the iPhone 12 could well feature an all-new aesthetic and is expected to be packed with plenty of ground-breaking tech.
But of course, there remain plenty of questions, not least around the iPhone 12 specs and features that will really set the new phone apart from the competition. Will the new iPhone 12 definitely feature 5G? (Almost certainly.) Will it have a 3D laser camera? Will it have a new Apple chip? Just how much will it cost? Will it really be a case of OLEDs across the board? Will it be the best phone we've ever tested? All valid questions.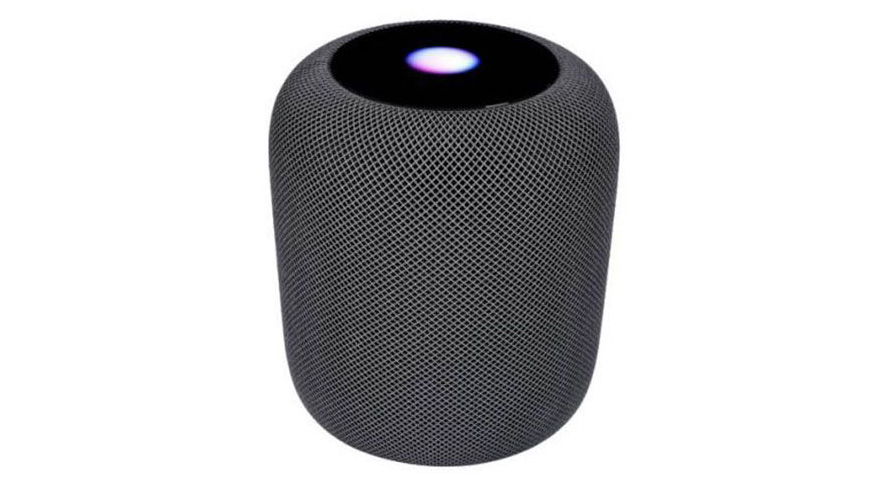 The HomePod 2 is coming; that much we've known almost as soon as the first-generation model was released, thanks to a surfeit of rumours and leaks around an upgraded HomePod.
And now that Apple has reportedly cleared its online shelves of the competition, it can't be long now. But when will we get our hands on the second-generation HomePod, how much might it cost and what improvements will it offer? And what about the idea of a smaller 'HomePod Mini'?
Want to watch along live with Tim Cook? Head on over to the Apple website via the link below and you can watch the event as it happens.
And we're off!
Tim Cook is promising some "huge announcements".
We're starting with products for the home... HomePod 2?
The newest addition to the HomePod family: it's HomePod Mini.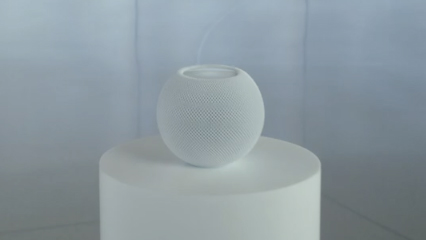 "Computational audio" launches on the HomePod Mini, promising to adjust the speaker drivers 180 times per second, for the very best sound based on your music.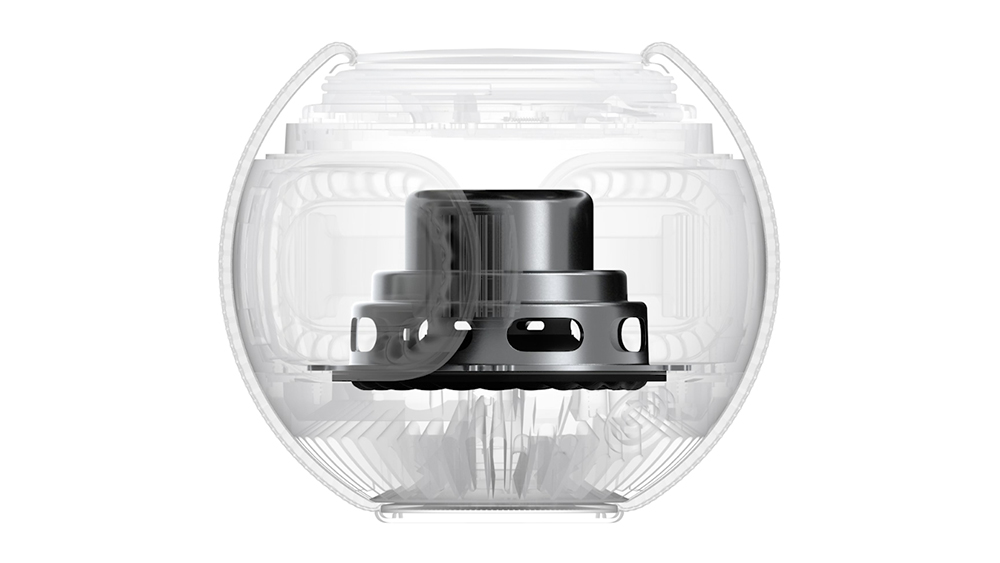 Apple is off-loading a lot of information on the new HomePod Mini. The key takeaway: Apple led on the sound quality, which sounds good to us.
Of course it works with Siri and will deliver multi-room audio.
It works automatically with the Home app and can control multiple smart home products and accessories.
So, sound quality (and multi-room) first, very much voice-controlled smart home device second.
HomePod Mini starts at just... $99!
You can pre-order from 6th November. And it ships from 16th November.
Now let's talk iPhone. And Tim is keen to stress the security and control.
"The next-generation is here... Today we're bringing 5G to iPhone."
A new level of performance for downloads, uploads, streaming video and gaming, says Cook.
Tim Cook welcomes Hans Vestberg, CEO of Verizon Communications, to the stage. He's very Swedish.
"5G just got real"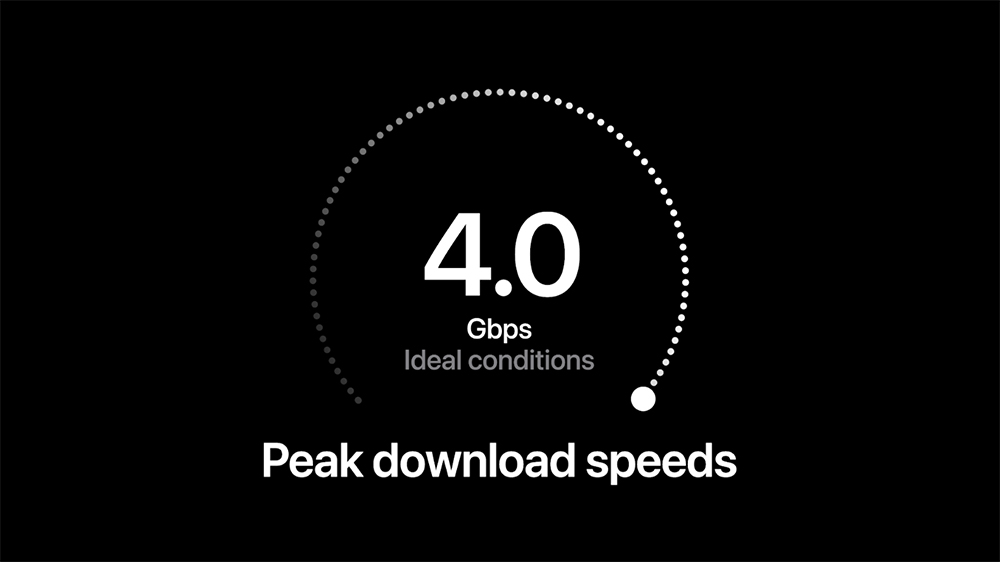 iPhone 12 is official
There's a new OLED display, more pixels and twice as high peak brightness for HDR video content.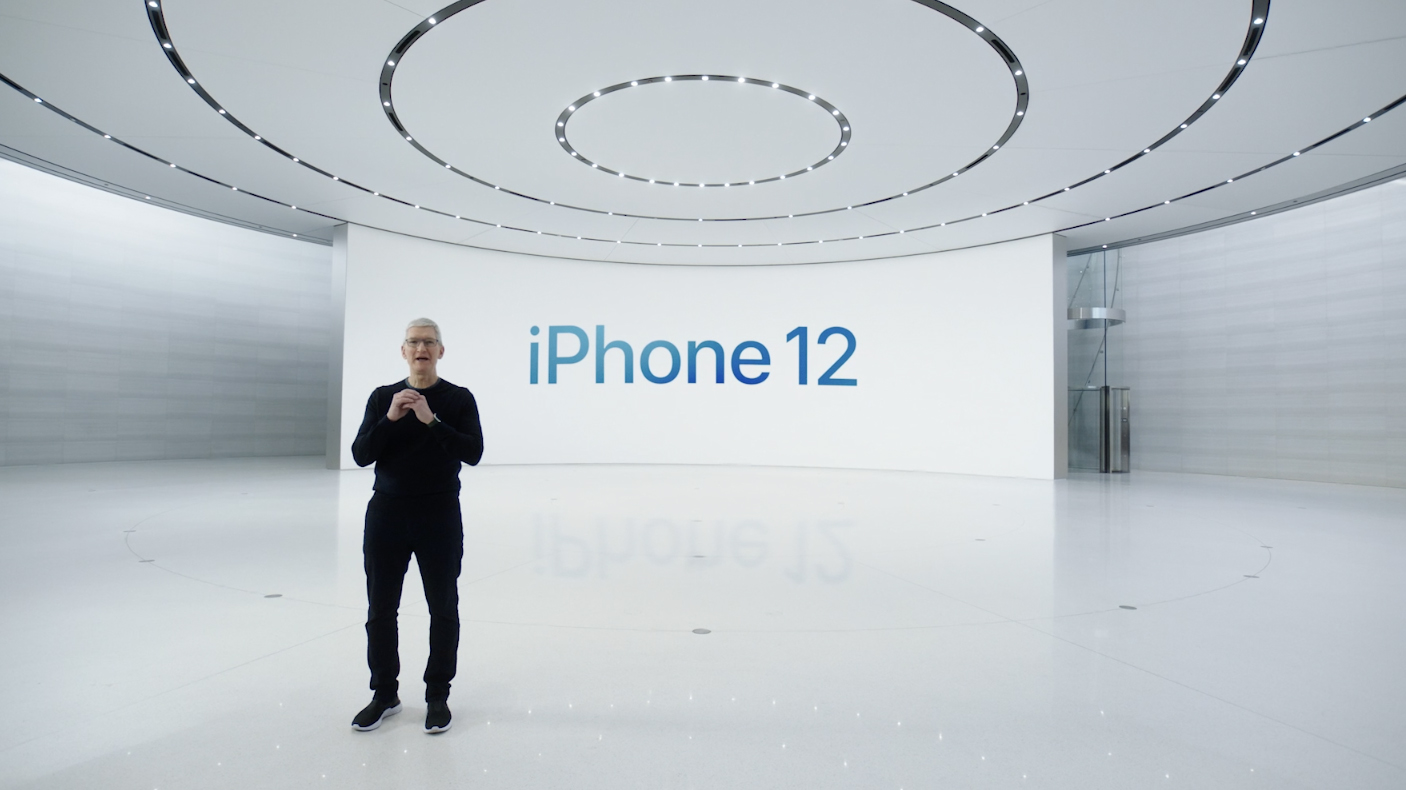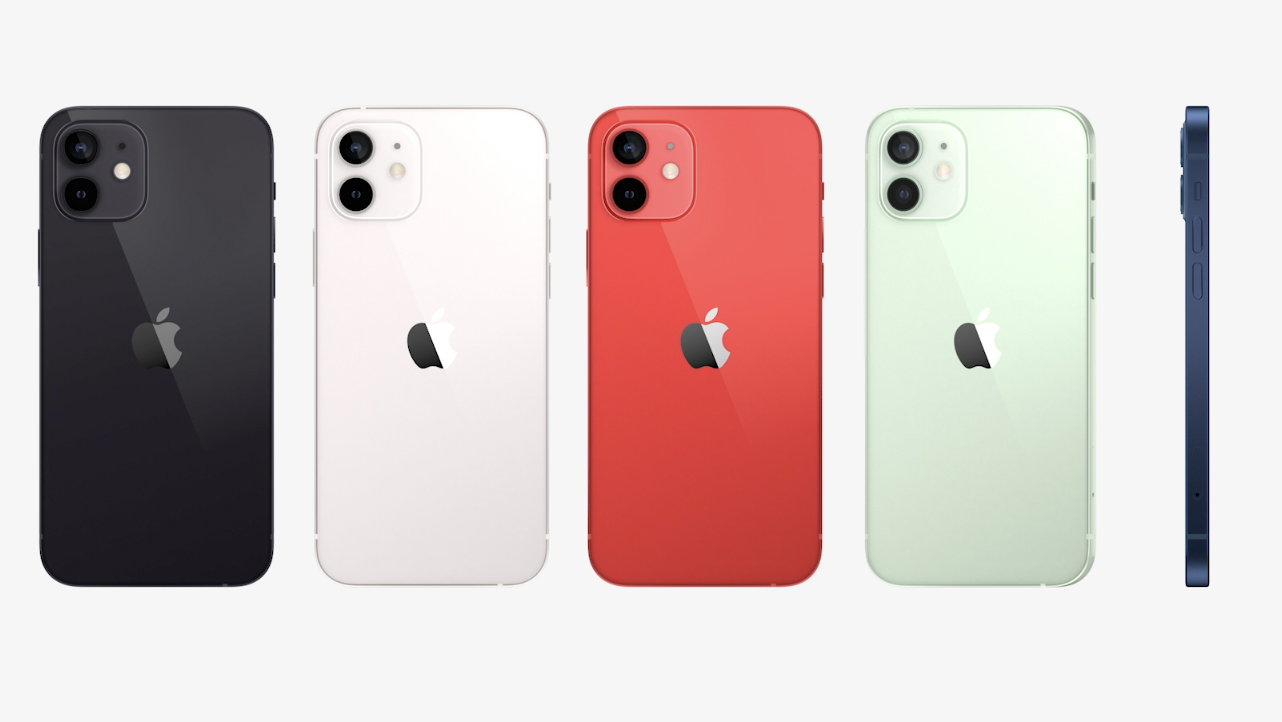 The iPhone 12 6.1-inch display is 460 pixels per inch and there's a new Ceramic Shield glass screen to protect them.
It's 11% thinner, 15% smaller, 16% lighter.
And did we mention 5G? Apple is certainly mentioning it a lot...
There's a new A14 Bionic chip - "the fastest chip ever in a smartphone", naturally.
There are 11.8 billion transistors inside the chip, with a 6-Core CPU that claims to be 50 per cent faster than any phone CPU.
Oh and the GPU is 50% faster too, for faster graphics.
League of Legends, the world's most popular PC game, is coming to iOS with the iPhone 12. It's all about the power and speed this phone is capable of, says Riot Games. Oh, and 5G means you can play anywhere...
League of Legends: Wild Rift is the name of the iPhone version.
iPhone 12 camera specs now.
There's a 12MP ultrawide lens and a new 12MP wide lens. Night Mode is being expanded to all cameras on iPhone 12, including the front selfie cam.
Smart HDR 3 promises to bring out more detail in photos, and it's powered by computational photography through A14 chip.
Next... MagSafe for iPhone. Erm... OK.
Promises to improve the wireless charging on the iPhone 12 but also ensure that certain accessories work better with your iPhone.
We're sensing a whole new world of MagSafe magnetic accessories.
iPhone 12 will not come with earbuds or a power charger. The rumours were true..
Wait... there's more. iPhone 12 mini.
The exact same features as iPhone 12, you're just choosing between sizes.
It's a 5.4-inch screen.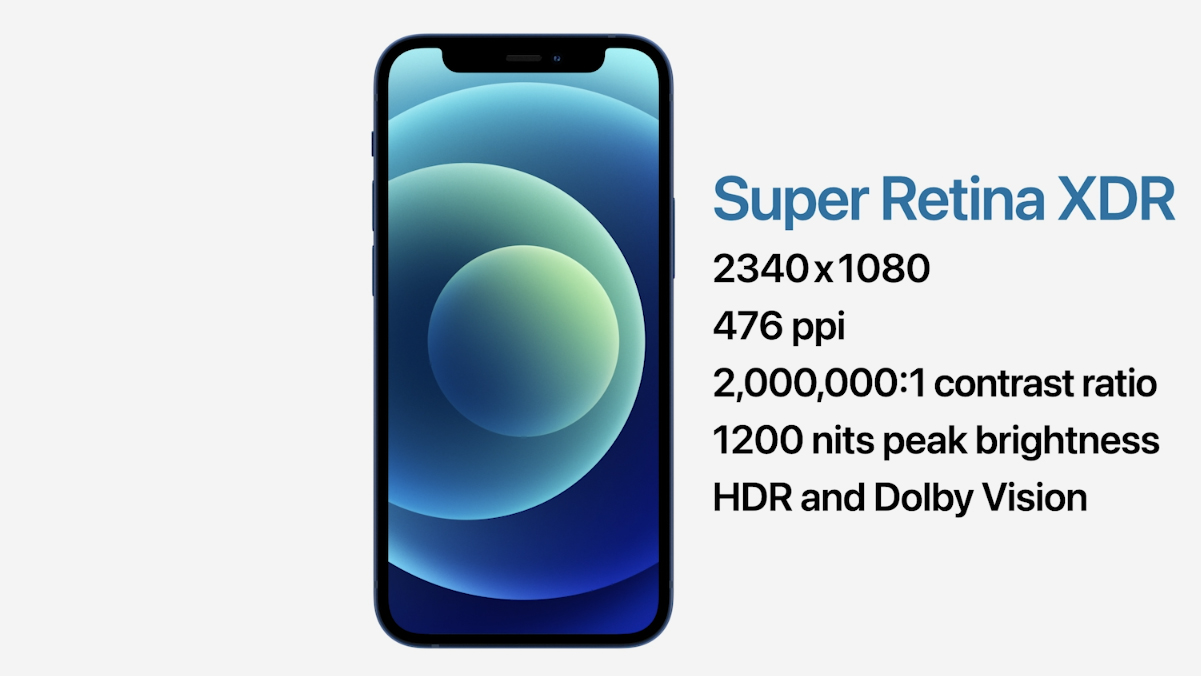 iPhone 12 prices: from $699 for the iPhone 12 mini, from $799 for the iPhone 12.
Now it's time for the iPhone 12 Pro phones.
The news is coming thick and fast...
iPhone 12 Pro finishes: silver, graphic, gold and pacific blue.
Ceramic Shield glass, IP68 up to 6 metres, works with MagSafe accessories.
Super Retina XDR displays, with a 6.1-inch and 6.7-inch screens.
2,000,000:1 contrast ratio and 3.5 million pixels!
Pro level performance, which "the competition is scrambling to keep up with", according to Apple.
Deep Fusion technology on all four cameras.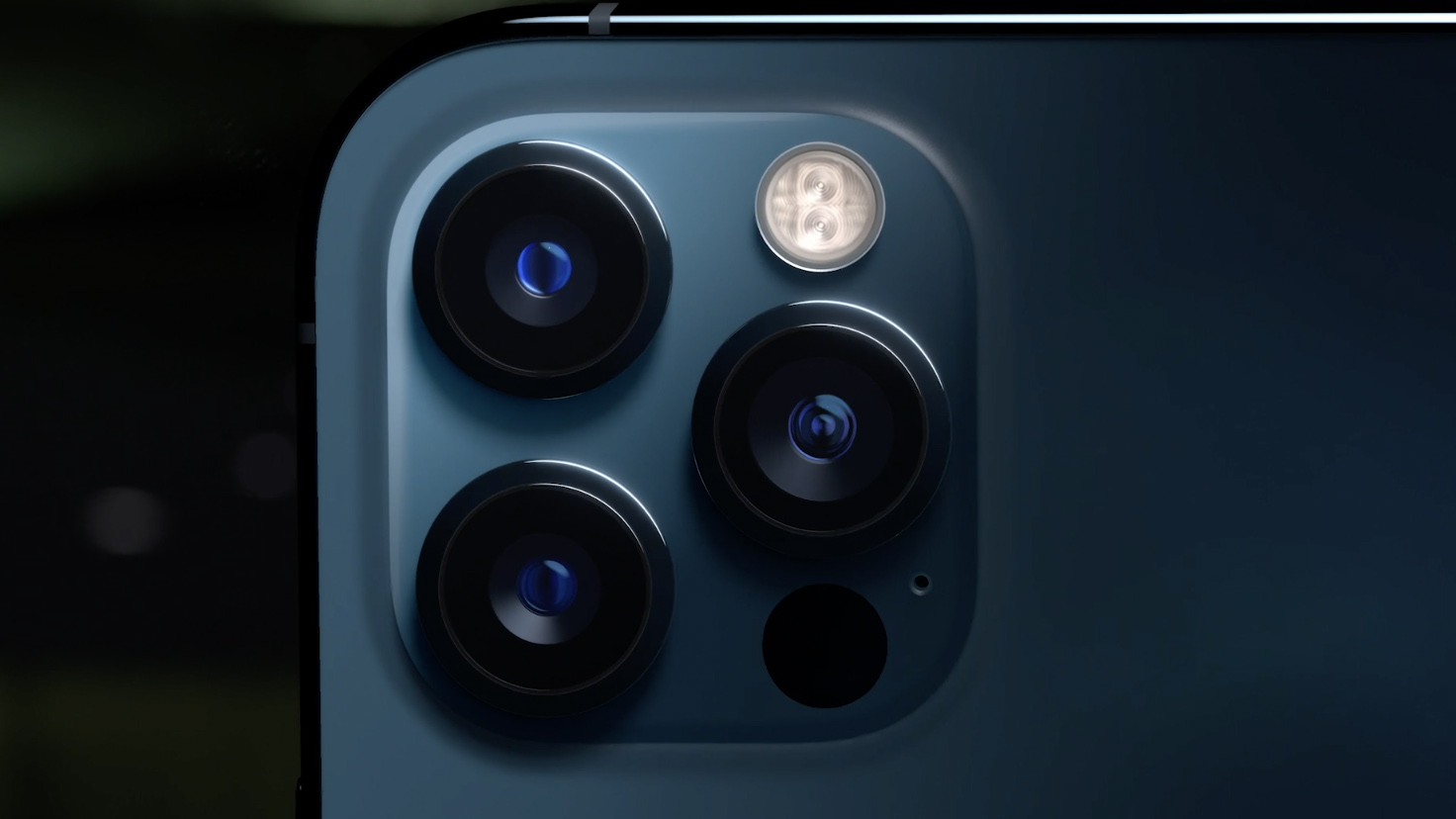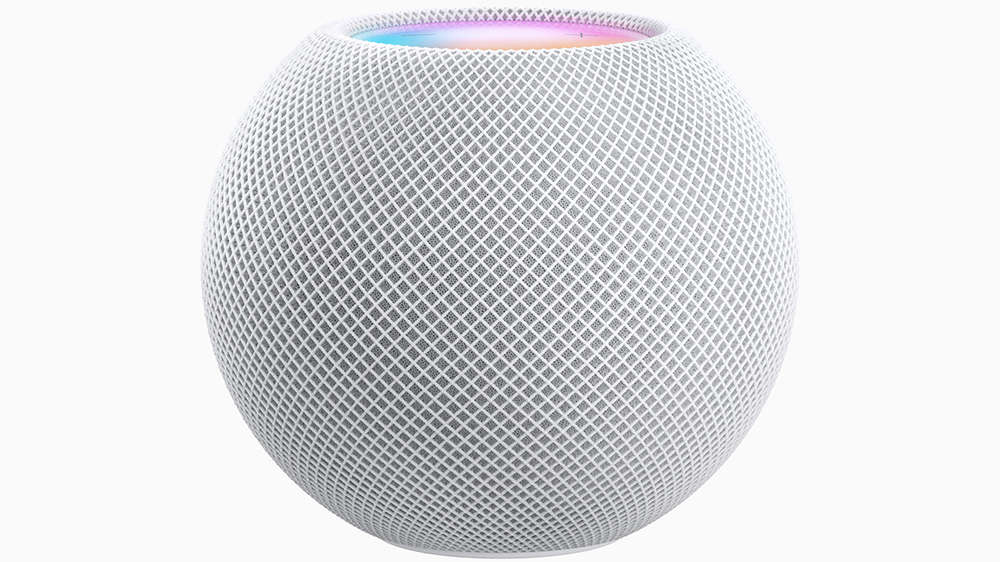 Here's the official press shot of the new HomePod Mini. Looks pretty cute. And packs a lot of technology, promising " an immersive 360-degree audio experience".
More from Apple: "The Apple S5 chip in HomePod mini works with advanced software to analyse the unique characteristics of the music and apply complex tuning models to optimise loudness, adjust the dynamic range, and control the movement of the driver and passive radiators in real time. The Apple-engineered full-range driver, powered by a neodymium magnet and a pair of force-cancelling passive radiators, enables deep bass and crisp high frequencies."
We look forward to hearing it.
More on the iPhone 12 Pro.
The first phone to be able to shoot, edit and watch video content in Dolby Vision. 4K 60fps live Dolby Vision HDR recording on a phone is pretty clever.
There's even a new LiDAR scanner. This brings the promise of instant AR, improved accuracy and focusing to the iPhone 12 Pro phones.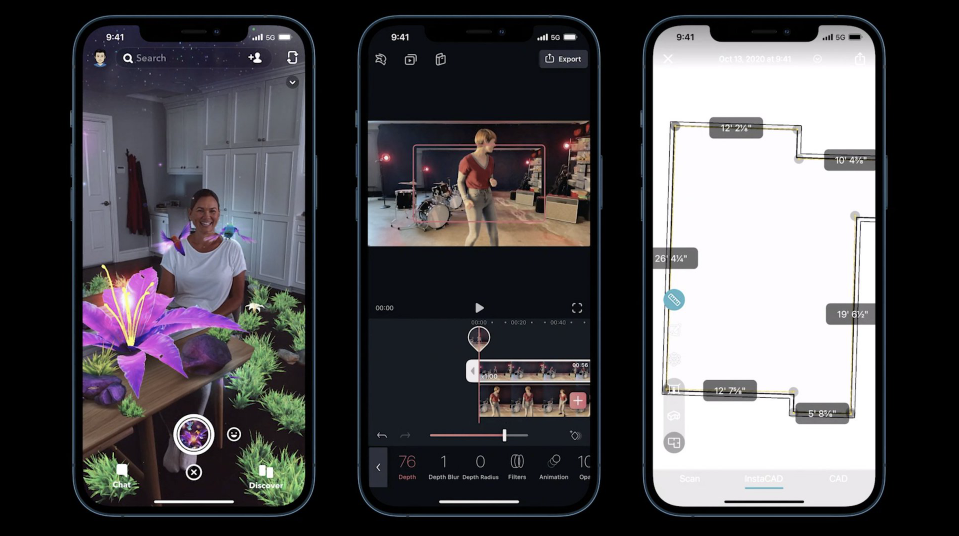 The iPhone 12 Pro price stays the same, starting at $999.
iPhone 12 Pro Max starts at $1099.
And Apple has doubled the storage capacity.
Here's the new iPhone line-up and pricing.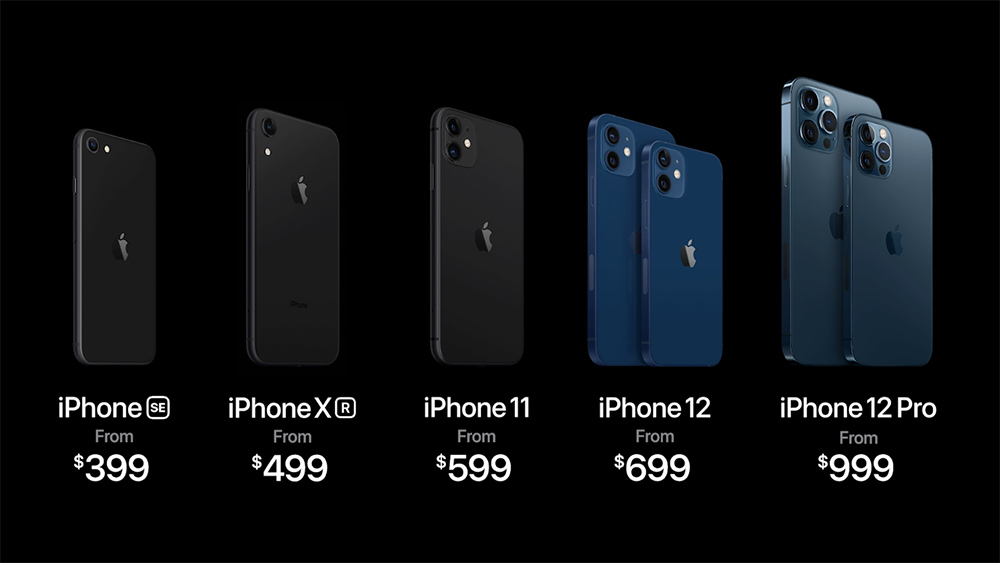 Get the What Hi-Fi? Newsletter
Thank you for signing up to What Hi-Fi?. You will receive a verification email shortly.
There was a problem. Please refresh the page and try again.