Are we in for a repeat of that final day of 2012? Surely not.
It was arguably the Premier League's finest Hitchcockian twist: Manchester United players standing on the pitch at Old Trafford, minutes away from being crowned champions before Sergio Agüero scored that goal to snatch the trophy in the cruelest but most exhilarating possible fashion.
Support groups had to be set up in the immediate aftermath for those who missed it, so with Liverpool sitting just a point below City going into this season's final day you owe it to your future self to clear your diary for 3pm on Sunday 12th May.
Both games are scheduled for live broadcast, and thanks to Sky Q you can enjoy the action – and inevitable tears in the stands – in glorious 4K Ultra HD quality.
But whether you want to watch online, on TV, on your smartphone or tablet, or to listen on the radio, whether you're after live football or just the goals and highlights – we've got you covered.
Watch Premier League on TV
BT and Sky have the Premier League rights until 2019, paying a record £5.14bn. That's about 26 Neymars, or 146 Richarlisons. Out of the 380 English Premier League matches, 168 will be on live TV.
Sky will show 126 matches on its Premier League channel. These will be a be a mix of 'Friday Night Football', with the rest of its matches spread across the weekend and Monday night - 3pm kickoffs seemingly just a distant memory.
If you're not a Sky Sports subscriber, you can see a few (emphasis on 'few') live matches via Sky Sports Mix. Mix offers Sky customers a chance to watch a select number of Premier League matches for no additional fee.
BT has 42 matches - a figure that will rise to 52 next season - and will again occupy the Saturday evening slot. It's unlikely Premier League matches will be shown live to air via the BT Sport Showcase on Freeview.
If you don't have BT or Sky, there's always BBC's Match of the Day and Match of the Day 2 programmes on Saturday and Sunday evenings, featuring highlights of the day's games.
So there's plenty of football on TV, but what's the cost?
BT
Sky
All new customers receive a Sky Q box. Only the Sky Q 2TB is 4K compatible. Sky Q Packages start at £20 per month (not including installation fees) for a minimum of 18 months. You can get the Premier League and Football league channels together for on top of that for £18.
BT Sport on Sky TV is free for 3 months and then £34.49 thereafter. To get it in two rooms it's again free for three months and £40.49 per month.
Virgin
Premier League highlights
May
Brighton & Hove Albion v Manchester City, 3.00pm – Sunday 12th
Liverpool v Wolverhampton Wanderers, 3.00pm – Sunday 12th
Watch Premier League football in Ultra HD 4K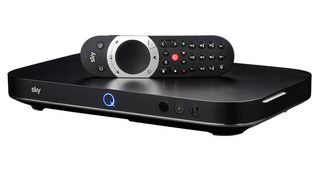 'Only' 124 of 126 matches are in Ultra HD, as Sky broadcasts three matches simultaneously on the final day of the season.
Sky Q now supports Dolby Atmos, and as long as you the Sky Q (2TB) box it's the only way on the Sky platform to watch in 4K Atmos.
BT Sport is continuing its 4K coverage and you'll need the BT Ultra HD set-top box, Max TV package and BT Infinity Broadband.
BT is also showing all its matches in Dolby Atmos. All you need for that is the above and an Atmos-enabled surround package or soundbar.
Get the best Ultra HD 4K TV deals
Watch Premier League football online
If you're more interested in watching football online, there are a number of avenues to explore.
The BT Sport app (Android, iOS and Windows 10) features live streaming and On Demand content, and you can watch all of BT Sports online. An active BT Sport subscription and a BT ID is required. BT TV customers can also stream via Chromecast from their TV to a mobile device
For Sky games, the Sky Go app is available at no extra cost to Sky customers. Matches can be streamed through compatible Android, iOS and Kindle Fire devices as long as you subscribe to the relevant package.
For those who don't want a Sky subscription, there's Now TV, which offers a Sky Sports Day Pass (£8), Week Pass (£13) and Month Pass (£34 per month).
The Now TV app is available on the Xbox 360, Xbox One, PS3 and PlayStation 4 game consoles. It's also available on YouView, Roku boxes and its streaming stick, EE TV and Apple TV, LG Smart TVs and Blu-ray players, and Google Chromecast.
Alternatively, you can invest in the Now TV Smart box, which is compatible with Windows, Mac, Android and iOS devices.
If you have a Virgin TiVo box and access to BT or Sky, you can watch on-the-go through Virgin's TV Anywhere app. And if that's not enough, there is Twitter's deal with Sky Sports to show goals and highlights via the Sky Football account.
When can you watch Match of the Day online and on iPlayer?
Match of the Day has been shown live on TV on Saturday evening (almost) since time began, and is now joined by Match of the Day 2 on Sundays. But what about watching Premier League highlights online?
Match of the Day is available through BBC iPlayer, but there are a few stipulations.
The show won't be available straight after the programme finishes its live broadcast. Weekend editions of Match of the Day will be online from midnight on Monday (in practice, the early hours of Tuesday morning), while midweek episodes will be on iPlayer from midnight the day after it's broadcast.
You can download Match of the Day for offline viewing, but it is time-sensitive and will disappear as soon as the programme leaves iPlayer.
Watch Premier League on mobile
EE pay-monthly customers with a 4G handset, tablet or SIM-only phone plan can get BT Sport free for three months.
After that, the add-on costs an extra £5 per month. You can now cast to a TV, though that functionality will cost £10 per month. You can cancel before the three months are up.
The app is available on Android, iOS and Windows 10 devices, though not all features are currently available on the Windows app.
Vodafone offers Sky Sports Mobile TV when you buy a Red Entertainment plan, which gives those on eligible 24-month contracts and 12-month SIM only deals the option to subscribe to Sky Sports Mobile TV (or Now TV or Spotify) at no additional cost.
It's available on iPhone and selected Android devices. Once the term finishes, you'll have to pay £6 per month for the package.
Sky's coverage consists of Sky Go and Sky Sports for iPad apps. The apps allows subscribers to stream the Sky Sports channels to their iPad, and Sky also offers interactive experiences.
There's also the Live Football Score Centre app, which keeps track of all the latest scores and news, as well as match highlights. A new deal gives Sky access to clips of all 380 matches.
Listen to Premier League radio
Let's not forget the wireless. Both the BBC and talkSPORT have rights to broadcast live football matches.
The Beeb has 144 Premier League games as part of its new agreement, which includes Saturday lunchtimes, 3pm Saturday kick-offs, 4pm matches on Sundays and some on Monday, Tuesday, Wednesday and Friday evenings.
And you don't have to own a radio to listen to 5 Live. It can be heard on the BBC Sport website or via Freeview, Freesat, Sky or Virgin Media.
talkSPORT is the only commercial radio broadcaster with live Premier League football rights. Its current deal comprises exclusive rights to 28 Saturday evening matches and 28 Sunday morning kick-offs, plus a number of 3pm Saturday matches to be broadcast on talkSPORT 2.
Kick-off is here…
Phew. Got all that? Now, more than ever, whether you're at home or out and about, you'll be able to keep up with Premier League football on TV, online, on your mobile or on the radio.
And even if you miss live matches, you can catch up later. With Twitter gaining access to Premier League clips and Sky's near-live football clips, you won't miss a single piece of action from the 2018/2019 Premier League season.