so, where to start.  I had a Samsung TV wall mounted and placed a Sky HD box and PS3 on a cabinet next to the fireplace. Wanted to upgrade to full home cinema system but wife had KO'd for a while as not wanting boxes and cables everywhere. As I suspect most wife's are, she likes everything clean and tidy, so presented a challenge. Pic's below are how things were before changes: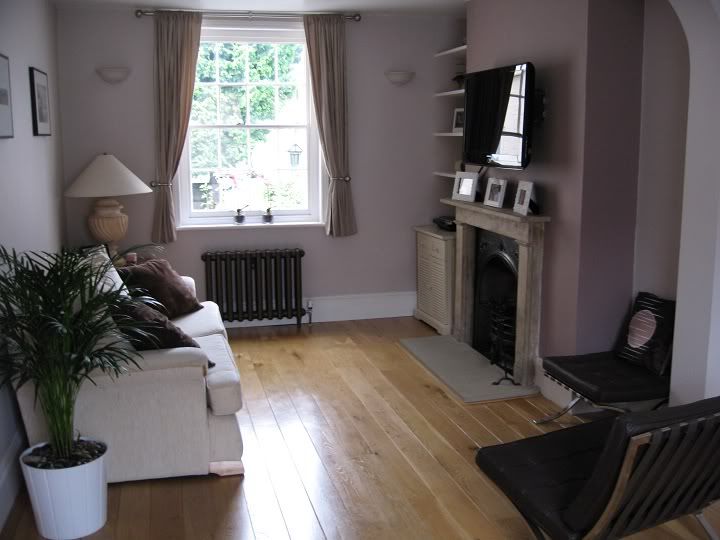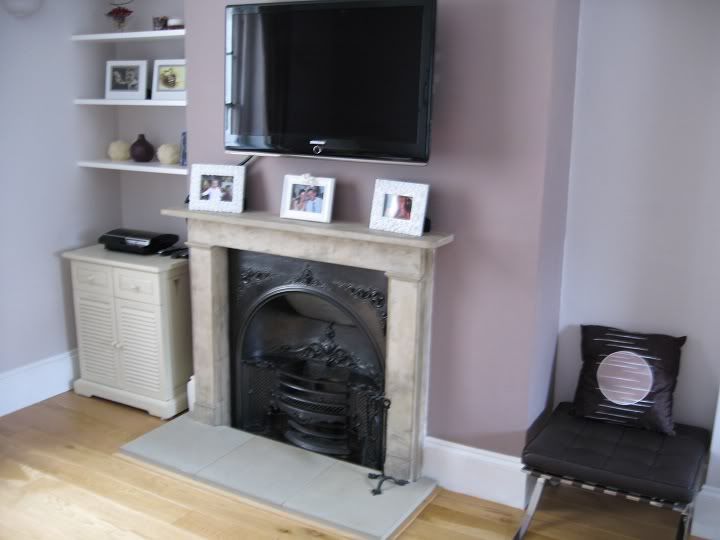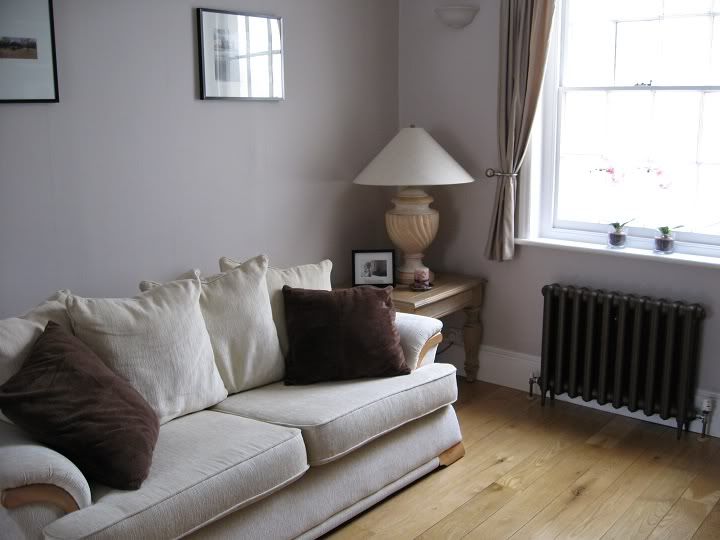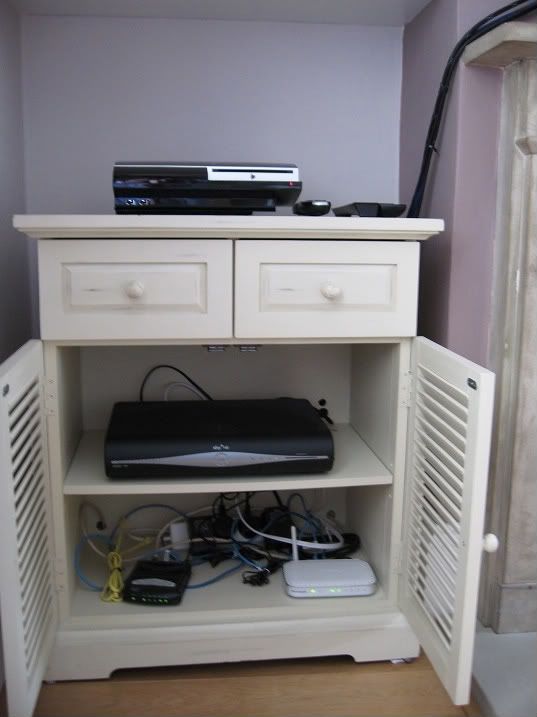 So, settled on some Kef 2005.3 style surround speakers and a Denon 1910 amp. Thought best to take her to store to show her what the speakers looked like so 'no surprises'.  Straight no at the store and I had given up at that point, but as leaving she spotted some B&W CM7's in piano black and thought they looked nice. Well, spotting the chance to jump a few classes in one go, ordered the following Kit ASAP: Yamaha Z7, B&W CM7's (front), B&W CM1's (rear), and B&W PV1. I wanted to get CM centre as well, but with the space limits and fire place, meant somewhat constrained, however local dealer had a deal on a B&W VM1 Centre so took that. A small trade off.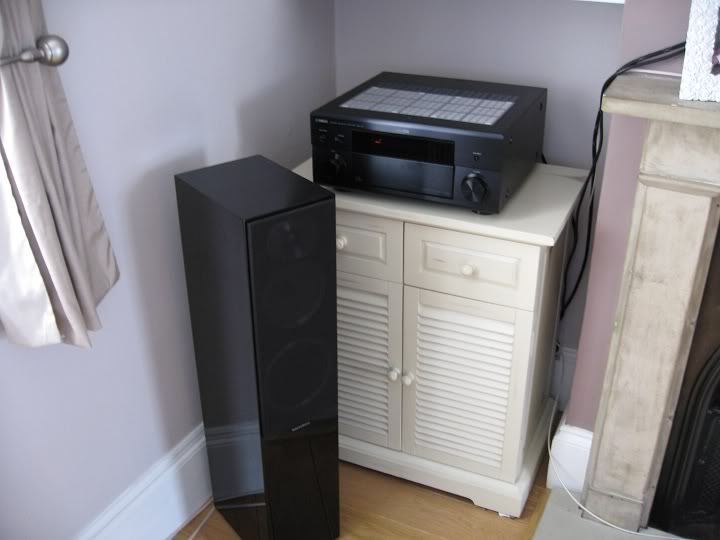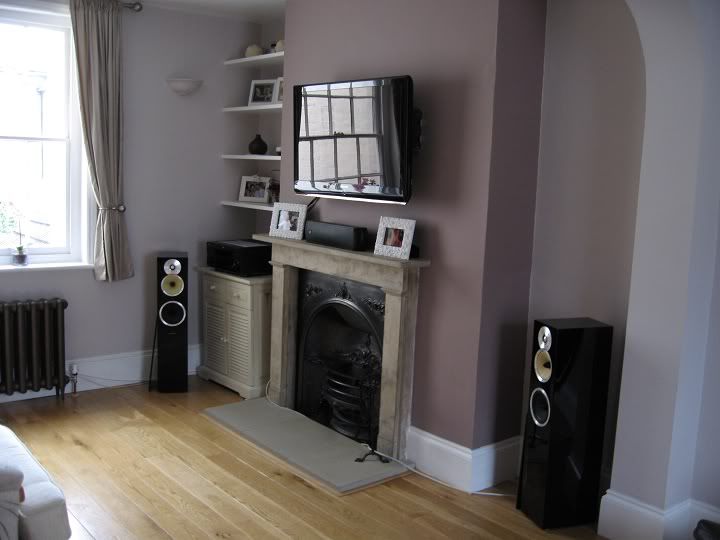 And for some reason suffered from overheating: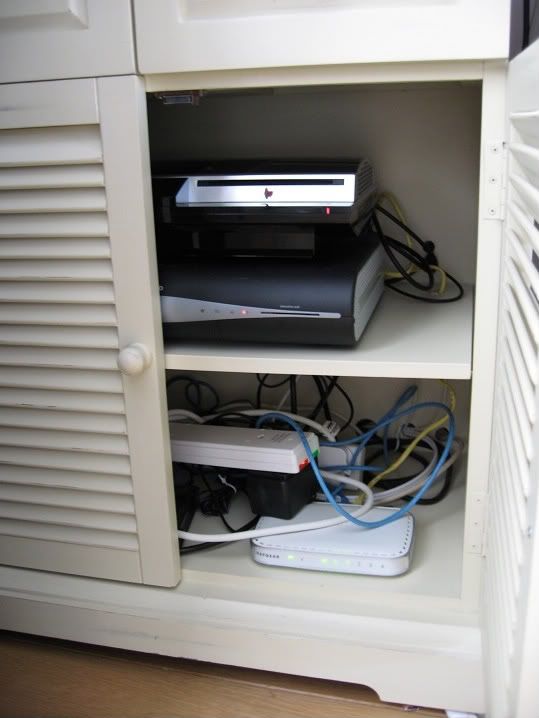 So kit in place, however, failed the 'must be tidy' test. Yes, I might pay the bills, but don't run the house. I couldn't afford an expensive installation services and had spent most of budget on kit. I also had limited space between fireplace and outside wall so decided best bet was to custom build a cabinet. I measured up shelves and also tried to design with air circulation in mind so left lots of slots. Also removed all the skirting boards off and chiseled out a run behind to hide speaker wires.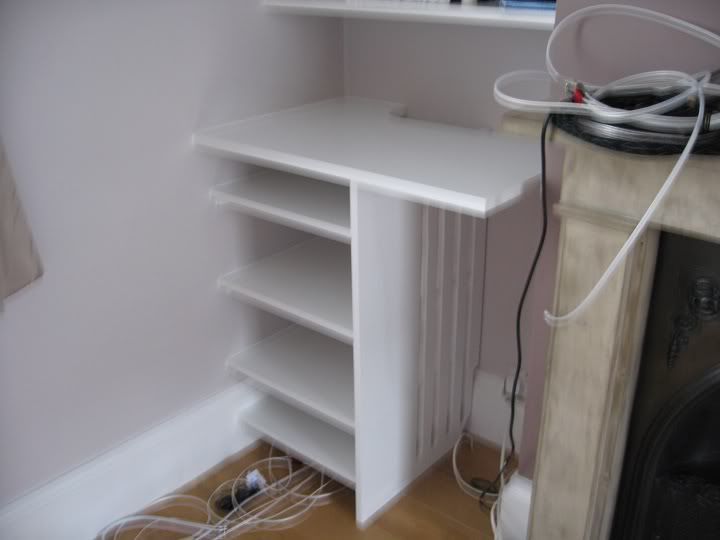 <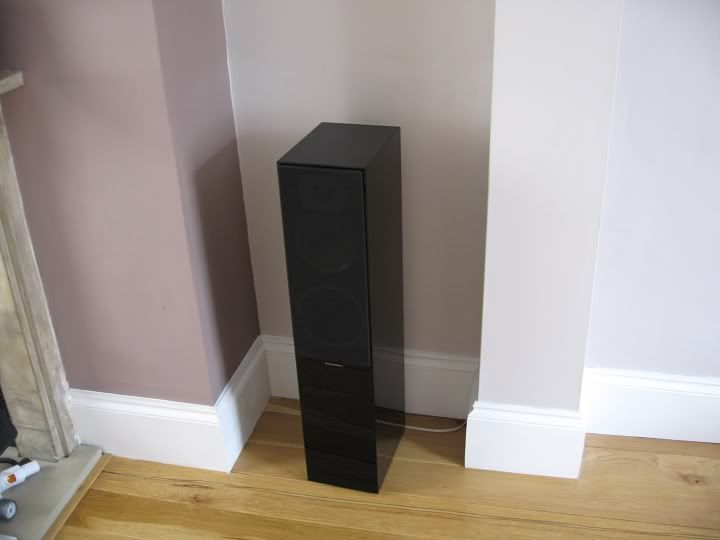 Hiding cables behide fireplace was a challenge.