Hello all, 
Im at the point of buying an olde vintage tuner and I notice the aerial inputs are screw type. Where on earth do I find a good indoor aerial that has bare wire connectors ?
Also looking at the Leak Delta tuners Im even more confused, here is a pic -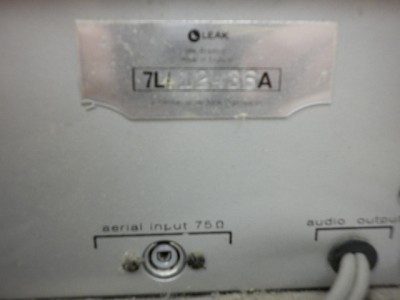 Is this a modern aerial input that I could plug my current desktop indoor aerial in ? I would greatly appreciate any help with this.
Kind Regards.
Stephen