My system before and after
Hi - having just decorated, mounted my TV on the wall (finally) and got a new stand (HiFi Racks Podium Reference) I thought my system finally looked presentable enough to share.
Hi-Fi kit is as per signature, on the AV side we've got a Panny 50G10, Sony STRDA3300ES receiver, BDPS570 and REL Quake. The front L&R (with centre channel mixed-in) goes through the Naim/Neat stereo set-up, and what you can't see is 2*Monitor Audio Radius 180 (surround) and 2* Radius 90 (surround back).
Cheers!
Before: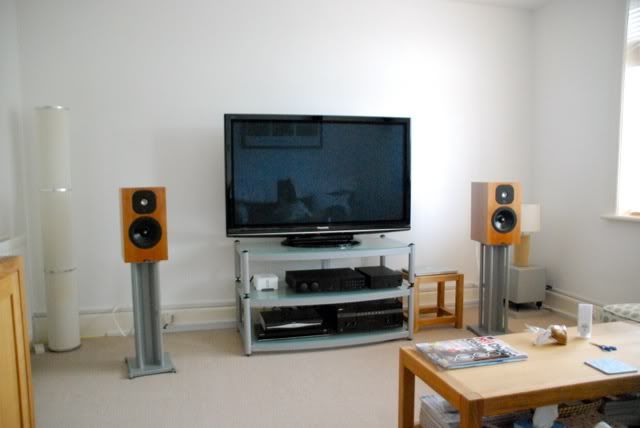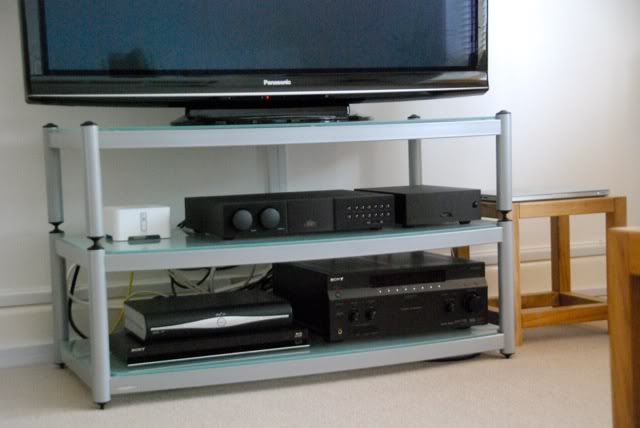 After: