Freeview HD PVR - Philips / Pace HDT 8520
Please note, I have since returned this box to John Lewis (gawd bless em!) and replaced it with the (IMHO) far superior Digital Stream DHR8205U box (see my review here).

Picked one of these up from John Lewis today and thought I'd start a new thread about it for people's info.
Okay, firstly here's some pics (cos everyone loves pics!). Just click on a picture to go to a bigger version. Firstly, the contents of the box - note you get a free HDMI cable, plus it uses an external PSU which I'm pretty sure not everyone will like!:
The remote:
In situ on the rack: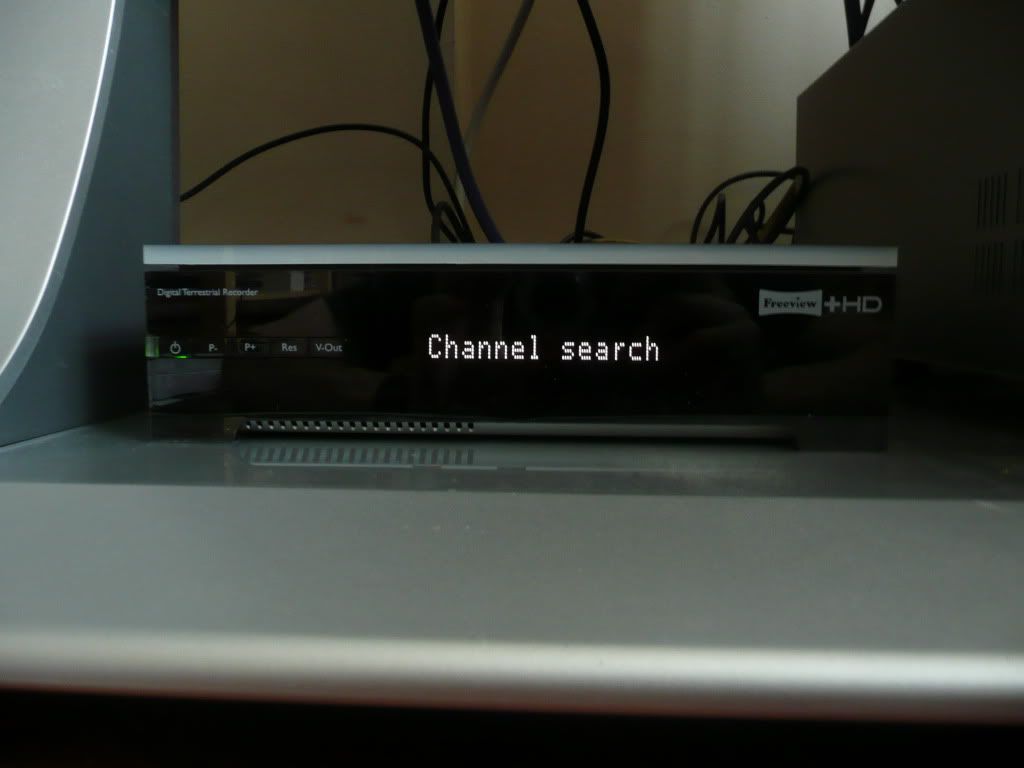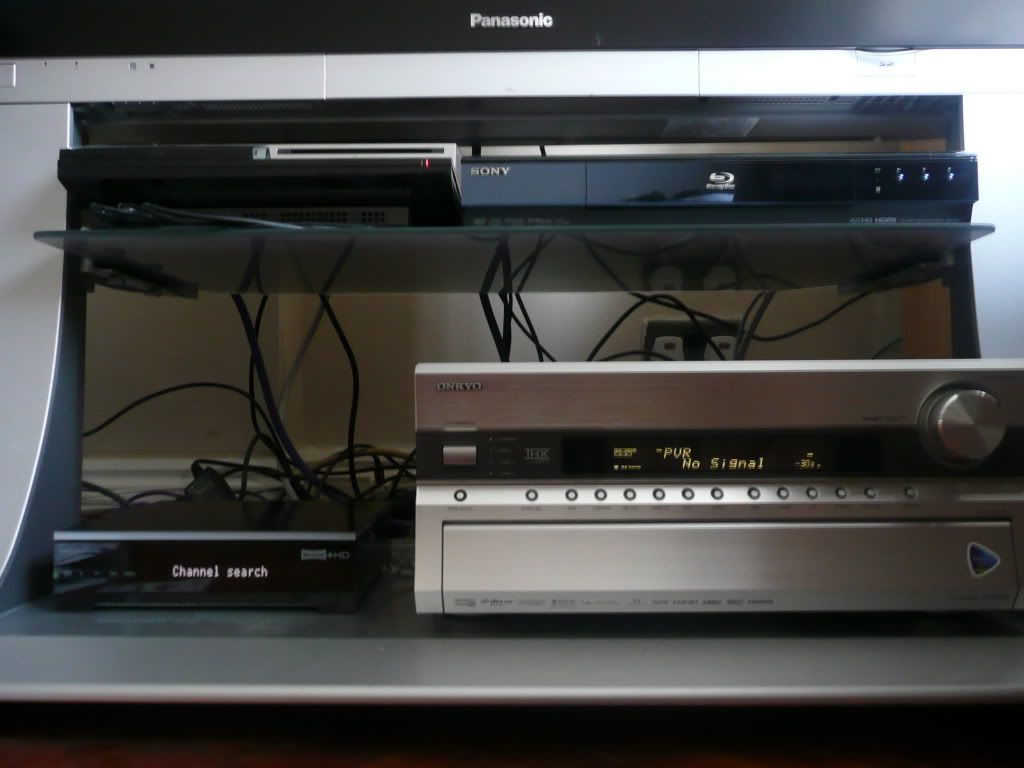 Some shots of the setup screens (note the Post Code checker):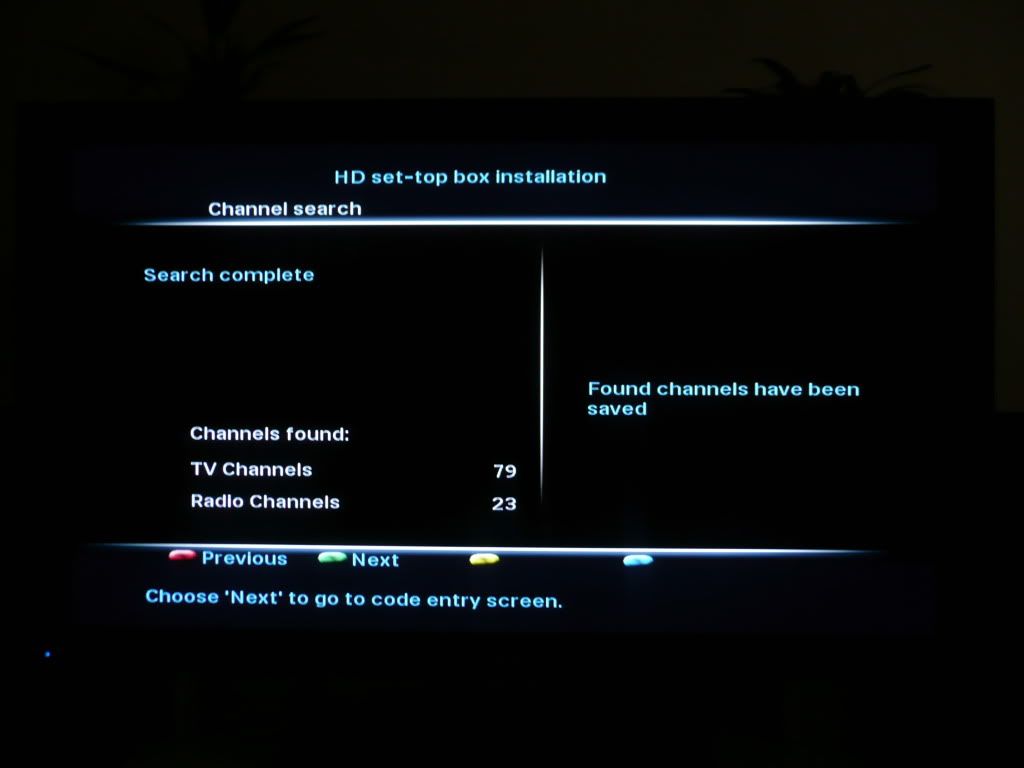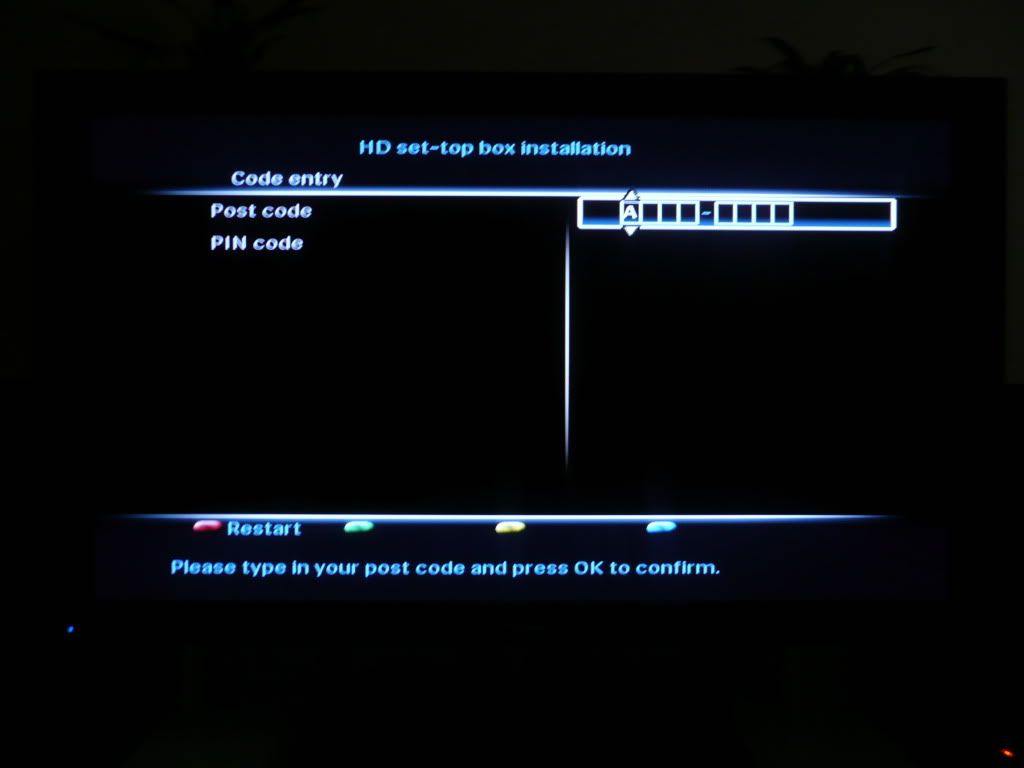 Some shots of the menus and EPG. Firstly the recorded programmes menu (apparently programmes recorded via Series Link get their own folder which sounds good!):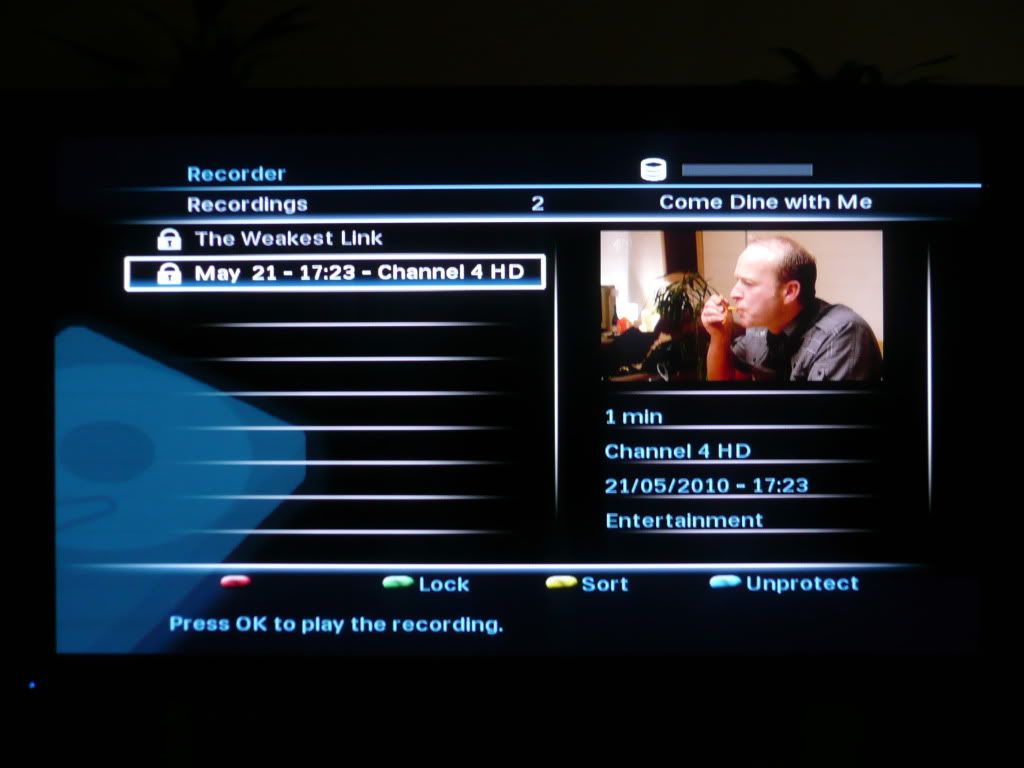 The EPG (through which you can set recordings, but not choose channels):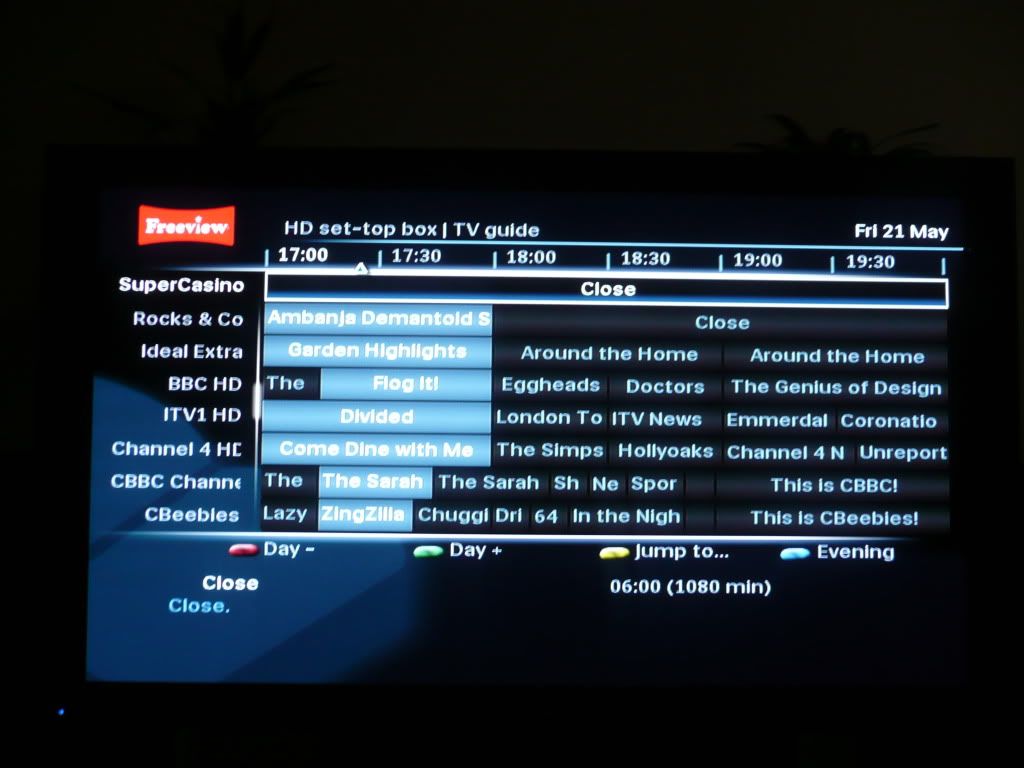 Choosing channels through the main screen: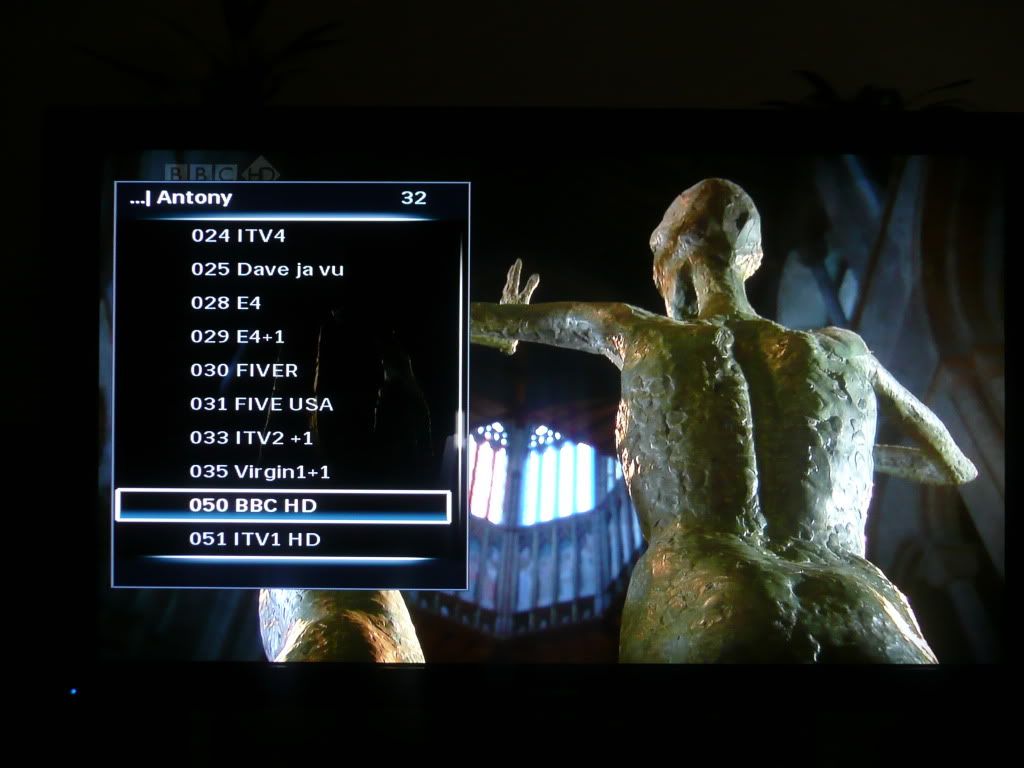 Info screen showing details of current programme:
And finally, some comparison shots (hopefully they'll show up). Firstly, standard Channel 4, then Channel 4 HD: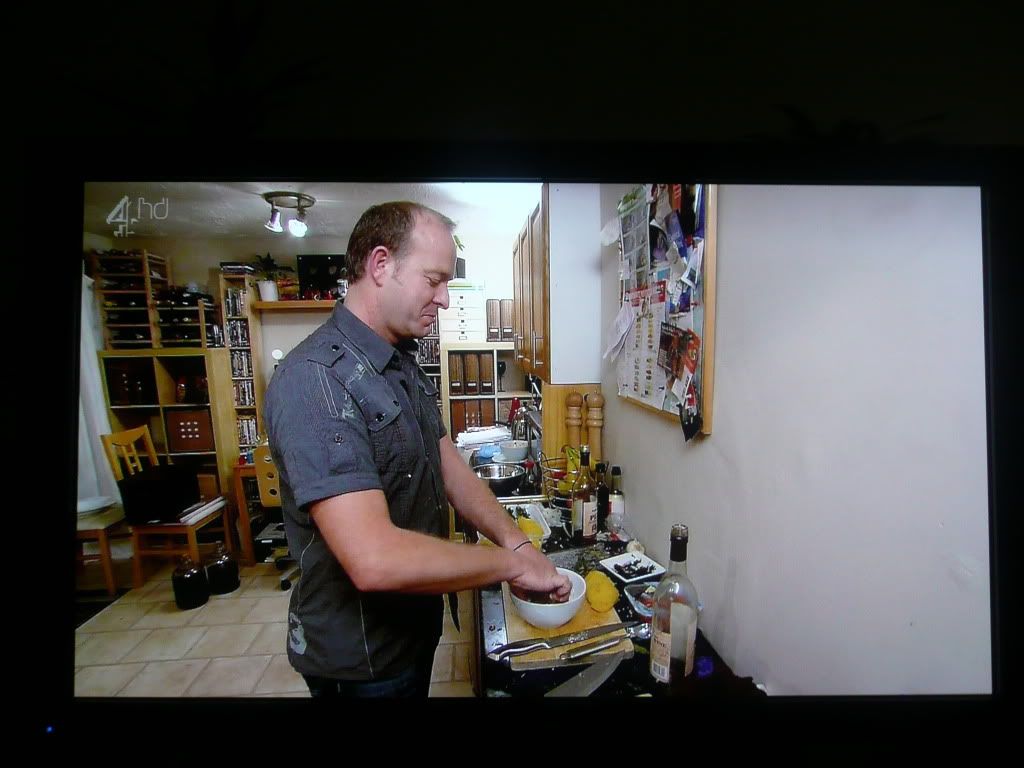 And then ITV vs ITV HD: